You are here: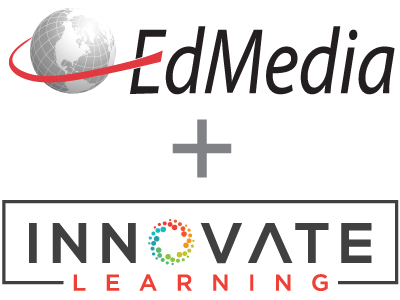 A Case Study on the Knowledge Construction of Learners through Participative Designing and Developing in a Game Making
PROCEEDINGS
Jaeyeob Jung, Korea National University of Education, Korea (South) ; Jeesook Song, Yangsan Elementary School, Korea (South) ; Yongsun Cho, Dongduk Womens University, Korea (South)
EdMedia + Innovate Learning, in Denver, Colorado, USA ISBN 978-1-880094-95-2 Publisher: Association for the Advancement of Computing in Education (AACE), Waynesville, NC
Abstract
The purpose of this study was to explore how learning by doing through participative designing and developing in a game making can provides opportunities for higher-order thinking such as problem solving, decision-making, and knowledge construction in children. In the classroom, computer-based game making activities give students the opportunity to create lively interactive simulations for any subject, for any grade level, and can be used by students with a wide variety of learning styles. When making games, children learn by building things.
Citation
Jung, J., Song, J. & Cho, Y. (2012). A Case Study on the Knowledge Construction of Learners through Participative Designing and Developing in a Game Making. In T. Amiel & B. Wilson (Eds.), Proceedings of EdMedia 2012--World Conference on Educational Media and Technology (pp. 2004-2012). Denver, Colorado, USA: Association for the Advancement of Computing in Education (AACE). Retrieved December 6, 2019 from https://www.learntechlib.org/primary/p/41022/.
Keywords
References
View References & Citations Map
Bisson, C., & Luckner, J. (1996). Fun in learning: The pedagogical role of fun in adventure education. The Journal of Experiential Education, 19(2), 108-112.
Cope, B., & Kalantzis, M. (2000). Multiliteracies: Literacy learning and the design of social futures. Routledge, London and New York.
Goetz J., & LeCompte, M. (1984). Ethnography and qualitative design in educational research. Orlando, Fl: Academic Press.
Gredler, M. (1994). Designing and Evaluating Games and Simulations. Texas, Houston: Gulf.
Gredler, M.E. (2004). Games and simulations and their relationships to learning. In D.J. Jonassen (Ed.), Handbook
Habgood, J., & Overmars, M. (2006). The Game Maker ' s Apprentice Game Development for Beginners. Retrieved Mar 12, 2007, from http://book.gamemaker.nl/chapters/Chapter3.pdf
Howland, J., Laffey, J., & Espinosa, L.M. (2000). A computing experience to motivate children to complex performances. Journal of Computing in Childhood Education, 8, 291-311.
Jones, K. (1998). What happens when students design and run their own simulations?. Simulation and Gaming, 29(3), 342-347.
Kafai, Y.B. (1995). Minds in Play: Computer Game Design as a Context for Children's Learning. Hillsdale, N.J.: Lawrence Erlbaum Associates.
Kafai, Y.B., Ching, C.C., & Marshall, S. (1997). Children as Designers of Educational Multimedia Software. Computers& Education, 29(2-3), 117-126.
Kafai, Y.B. (2006). Playing and making games for learning: Instructionist and constructionist perspectives for game studies. Games and Culture, 1(1), 36-40.
Kahn, K. (1996). ToonTalk-an animated programming environment for children. Journal of Visual Languages and Computing, 7(2), 197-217.
Kahn, K. (1999). A Computer Game to Teach Programming. Proceedings of the National Educational Computing Conference 1999, New Jersey.
Lawler, R.W., Duboulay, B., Hughes, M., & Macleod, H. (1986). Cognition and computers: Studies in Learning. England: Ellis Horwood Ltd.
Leigh, E., & Kinder, J. (1999). Learning through fun and games. New York: McGraw-Hill.
Malone, T.W. (1981). Toward a Theory of Intrinsically Motivating Instruction. Cognitive Science, 5(4), 333-369.
Malone, T.W., & Lepper, M.R. (1987). Making Learning Fun: A Taxonomy of Intrinsic Motivations for Learning. In
Moran, O.(2002). Making Games with LEGO: Exploring the Uses of an Active LEGO Baseplate for Building Computer Games as a Learning Activity. University of Limerick. Retrieved October 1, 2007, from htttp:// www.gamasutra.com/education/theses/20030131/makinggameswithlego.pdf
Morgado, L., Cruz, M.G., & Kahn, K. (2001). Working in toontalk with 4-and 5-year old. Playground International Seminar 3rd, Portugal.
Morgado, K., Cruz, M.G., & Kahn, K. (2003). Using ToonTalk ™ in kindergartens. Paper presented at IADIS
Papert, S. (1991). Situating Constructionism. In: Papert, S. And Harel, I (eds.): Constructionism. Norwood, N.J: Ablex.
Quinn, C.N. (2005). Engaging Learning: Designing e-Learning Simulation Games. San Francisco, CA: Pfeiffer.
Resnick, M., Bruckman, A., & Martin, F. (1996). Pianos Not Stereos: Creating Computational Construction Kits. Interactions, 3(5), 40-50.
Resnick, M., & Rusk, N. (1997). The Computer Clubhouse: Preparing for Life in a Digital World. IBM Systems Journal, 35(3-4), 431-440.
Ritchie, D. & Dodge, B. (1992) Integrating technology usage across the curriculum. Paper presented at the Annual Conference on Technology and Teacher Education, 12-15 March 1992, Houston, Texas.
Schunk, D.H. (2000). Learning Theories: an educational perspective. New Jersey, Prentice Hall.
Smith, D.C., Cypher, A., & Schmucker, K. (1996). Making programming easier for children. Interactions, 3(5), 5867.
Tholander, J., Kahn, K, & Jansson, C-G. (2002). Real Programming of an Adventure Game by an 8 year old. Paper Presented at ICLS Seattle 2002.
These references have been extracted automatically and may have some errors. Signed in users can suggest corrections to these mistakes.
Suggest Corrections to References