You are here: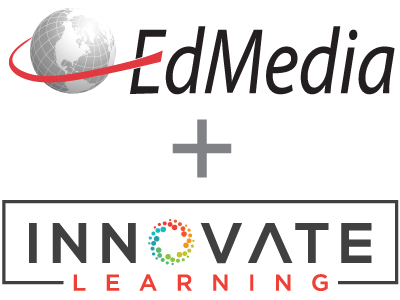 Listening to an Educational Podcast While Driving a Car: Can Students Really Multitask?
PROCEEDINGS
EdMedia + Innovate Learning, in Lisbon, Portugal ISBN 978-1-880094-89-1 Publisher: Association for the Advancement of Computing in Education (AACE), Waynesville, NC
Abstract
Mobile technologies provide an anytime and anywhere access for learning (Price, 2007). Students can learn when it is convenient for them. It follows that mobile learning offers possibilities for students to become educational multitaskers. They can learn with a mobile device while they are performing an additional task. A study was set up to address the effect of multitasking on mobile learning in general and podcasting in particular. The effect of performing a secondary task (driving) while listening to an educational podcast (learning Spanish words) was examined. The results show that it was the driving performance of the participants rather than the learning performance that was affected by the multitasking.
Citation
Coens, J., Senecaut, M.P., Reynvoet, B. & Clarebout, G. (2011). Listening to an Educational Podcast While Driving a Car: Can Students Really Multitask?. In T. Bastiaens & M. Ebner (Eds.), Proceedings of ED-MEDIA 2011--World Conference on Educational Multimedia, Hypermedia & Telecommunications (pp. 3858-3863). Lisbon, Portugal: Association for the Advancement of Computing in Education (AACE). Retrieved May 9, 2021 from https://www.learntechlib.org/primary/p/38416/.
Keywords
References
View References & Citations Map
Brown, T.H. (2005). Towards a model for m-learning in Africa. International Journal on E-Learning, 4, 299-315.
Coens, J., Clarebout, G., & Reynvoet, B. (2009, May). Mobile learning: een stand van zaken. Poster presented at the Onderwijsresearchdagen, Leuven, BE.
Coens, J., Reynvoet, B., & Clarebout, G. (2011). Mobile learning. Can students really multitask? Journal of Educational Multimedia and Hypermedia, 20(1), 5-20.
Corbeil, J.R., & Valdes-Corbeil, M.E. (2007). Are you ready for mobile learning? Educause Quarterly, 30(2), 51-58.
Kenyon, S. (2008). Internet use and time use: The importance of multitasking. Time& Society, 17, 283-318.
Kirschner, P.A., & Karpinski, A. (2010). Facebook® and academic performance. Computers in Human Behavior, 26(6), 12371245.
Logie, R.H., Law, A., Trawley, S., & Nissan J. (2010). Multitasking, working memory and remembering intentions. Psychologica Belgica, 50(3-4), 309-326.Maag; 2006
Maag, M. (2006). IPod, uPod? An emerging mobile learning tool in nursing education and students' satisfaction. In L. Markauskaite, P. Goodyear, & P. Reimann, The 23rd Annual Conference of the Australasian Society for Computers in Learning in Tertiary Education Who's Learning? Whose Technology? Proceedings (pp. 483-492). Sydney: Sydney University Press.
Mitchell, D.A. (2008), Generation Z. Australian Family Physician, 37(8), 665-667.
Nederlandse Taalunie (2008). Gemeenschappelijk Europees Referentiekader voor Moderne Vreemde Talen: Leren, Onderwijzen, Beoordelen. Retrieved from http://taalunieversum.org/onderwijs/publicaties/gemeenschappelijk_europees_referentiekader/gemeenschappelijk_europees_referEntiekader.pdf
Pashler, H. (1994). Dual-task interference in simple tasks: Data and theory. Psychological Bulletin, 116, 220-244.
Posnick-Goodwin, S. (2010). Meet generation Z. Educator Magazine, 14(5), 8-18.
Price, S. (2007). Ubiquitous computing: digital augmentation and learning. In: N. Pachler (Ed.), Mobile learning: towards a research agenda (pp. 33-54). London: WLE Centre, IoE.Rosen, 2007
Tapscott, D. (2009). Grown Up Digital: How the Net Generation is Changing Your World. New York: McGrawHill.
Veen (2009). Homo Zappiens. Opgroeien, leven en werken in een nieuw tijdperk. Amsterdam: Pearson Education Benelux.
Wang, M., Shen, R., Tong, R., Yang, F., & Han, P. (2005). Mobile learning with cellphones and pocketpcs. In R.W.H. Lau, Q. Li, R. Cheung, & W. Liu (Eds.), Advances in Web-Based Learning-ICWL 2005 (pp. 332-339). Berlin Heidelberg: Springer.
These references have been extracted automatically and may have some errors. Signed in users can suggest corrections to these mistakes.
Suggest Corrections to References
Links