You are here: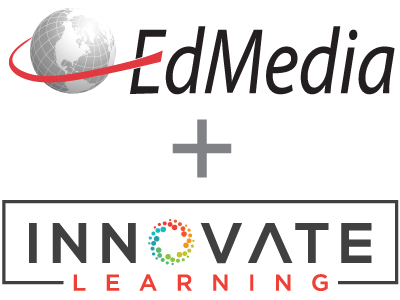 The Development and Implementation of an Online Intercultural Language-Learning Project: Lessons Learned from the Past Two Years
PROCEEDINGS
Wei-Hsin Lu, School of Information Science & Learning Technologies, University of Missouri-Columbia, United States ; Hsinyi Peng, Institute of Education, National Chiao Tung University, Taiwan
EdMedia + Innovate Learning, in Orlando, FL USA ISBN 978-1-880094-60-0 Publisher: Association for the Advancement of Computing in Education (AACE), Waynesville, NC
Abstract
This study draws from a larger federally-funded project, the Learning of Intercultural Language over the Net (LILON) project, whose researchers aim to create structured intercultural learning opportunities for high school students using information communication technology (ICT) to interact with and learn from students from other countries/cultures. As the project has completed its second year of operation, we have encountered both opportunities and challenges. In this paper, we identify the root causes of problems and provide possible solutions. The solutions that we propose include the need: (1) for a shared vision among all participants; (2) to create a collaborative partnership between high schools and the universities; and (3) for a strategically integrated curriculum into language learning programs. These solutions and conclusions will serve as instructional and pedagogical guidelines for future researchers and educators that aim to use information and communications technology to enhance language learning and promote intercultural learning.
Citation
Lu, W.H. & Peng, H. (2006). The Development and Implementation of an Online Intercultural Language-Learning Project: Lessons Learned from the Past Two Years. In E. Pearson & P. Bohman (Eds.), Proceedings of ED-MEDIA 2006--World Conference on Educational Multimedia, Hypermedia & Telecommunications (pp. 1264-1270). Orlando, FL USA: Association for the Advancement of Computing in Education (AACE). Retrieved September 26, 2023 from https://www.learntechlib.org/primary/p/23165/.
Keywords
References
View References & Citations Map
Bender, T. (2003). Discussion-based online teaching to enhance student learning: Theory, practice, and assessment. Sterling, VA: Stylus Publishing, LLC.
Byram, M. (1988). Foreign language education and cultural studies. Language, Culture and Curriculum, 1(1), 15-31.
Collombet-Sankey, N. (1997). Surfing the net to acquire communicative competence and cultural knowledge. In R. Debski, J. Gassin & M. Smith (Eds.), Language Learning through Social Computing (pp. 141-158).
Canberra, ALAA.Eagly, A.H. (1987). Sex difference in social behavior: A social role interpretation. Hillsdale, NJ: Lawrence Erlbaum Associates.
International Society for Technology in Education (2002). National Educational Technology Standards for Teachers: Preparing Teachers to Use Technology. Eugene, OR: ISTE.
Jonassen, D.H., Howland, J., Moore, J., & Marra, R.M. (2003). Learning to solve problems with technology: A constructive perspective, (2nd ed.), Columbus, OH: Merrill/Prentice-Hall.
Kern, R. & Warschauer, M. (2000). Introduction: Theory and practice of networked-based language teaching. In M. Warschauer& R. Kern (Eds.) Networked-based language teaching: Concepts and practice, (pp. 1-19).
Kramsch, C. (2003). Language and Culture. Oxford, UK : Oxford University Press.
Liddicoat, A.J., Papademetre, L., Scarino, A., & Kohler, M. (2003). Australian Government Department of Education, Science and Training: Report on Intercultural Language Learning. The Research Centre for Languages and Cultures Education at the University of South Australia and the School of Languages and Linguistics at Griffith University.
Lu, W., Diggs, L., & Wedman, J. (2004). Building cross cultural partnerships through the Internet: What works and what doesn'T. In Proceedings of World Conference on Educational Multimedia, Hypermedia and Telecommunications 2004 (pp. 4782-4786). Norfolk, VA: AACE.
Marra, R.M. (2002). The ideal online learning environment for supporting epistemic development: putting the puzzle together. The Quarterly Review of Distance Education, 3(1), 15-31.
O'Dowd, R. (2003). Understanding the "other side": Intercultural learning in a Spanish-English e-mail exchange. Language Learning& Technology, 7(2), 118-144.
Piburn, M.D. & Middleton, J.A. (1998). Patterns of faculty and student conversation in listserv and traditional journals in a program for preservice mathematics and science teachers. Journal of Research on Computing in Education, 31(2), 62-77.
Richey, R.C., Klein, J.D., & Nelson, W.A. (2004). Developmental research. In D. Jonassen (Ed.), The Handbook of Research for Educational Communications and Technology (pp. 1213-1245). Mahwah, NJ: Lawrence
Sifakis, N. (2004). Teaching EIL – Teaching International or Intercultural English? What teachers should know? System, 32, 237-250.
Szente, J. (2003). Teleconferencing across borders: Promoting literacy—and more—in the elementary grades. Childhood Education. 79(5), 299-306.
Warschauer, M. (1998). Online learning in sociocultural context. Anthropology and Education Quarterly, 29(1), 68-88.
These references have been extracted automatically and may have some errors. Signed in users can suggest corrections to these mistakes.
Suggest Corrections to References