You are here: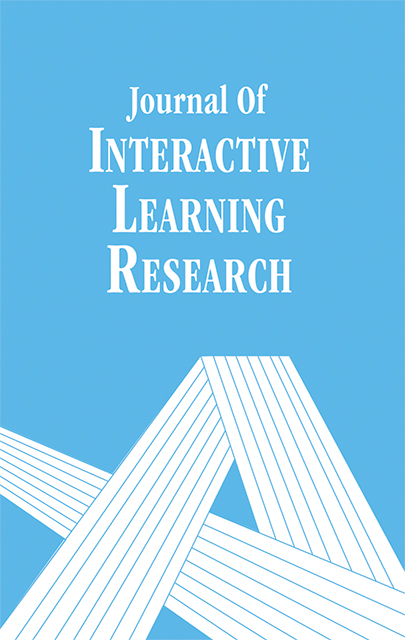 Introduction to the Special Issue
article
Stefanie Panke, University of North Carolina at Chapel Hill, United States ; Christopher J. Devers, Johns Hopkins University, United States ; Cynthia Sistek-Chandler, Sanford College of Education, National University, United States ; Jon Dron, School of Computing & Information Systems, Athabasca University, Canada
Journal of Interactive Learning Research Volume 29, Number 3, ISSN 1093-023X Publisher: Association for the Advancement of Computing in Education (AACE), Waynesville, NC
Abstract
Since fall 2014, mobile devices officially outnumber people on the planet. How can we begin to understand what this means for learning and teaching? An important starting point is to be aware of the ever changing and diverse nature of mobile technologies. When they were first explicitly highlighted as a trend in the 2006 Horizon Report ('the phones in their pockets'), mobile technologies primarily referred to cellphones, followed by the iPod, tablets, e-readers, and, finally, smartphones. Along with the dissemination of more and more sophisticated and differentiated devices the usage of mobile technology has transcended people's everyday activities. Ally and Prieto-Blázquez (2015) argue that just a few years ago it was hard to fathom that society would use mobile technology like a computer -- conducting business, learning, socializing, etc. According to Tabor (2016), making calls has turned into a minimal part of user engagement with modern smart phones, texting is decreasing, and that social media, gaming, and browsing, are increasing. Consequentially, today's landscape of mobile technologies comprises a conglomerate of standards, devices, applications, each of which has specific use cases, contextual settings, features, content assets, and audiences.
Citation
Panke, S., J. Devers, C., Sistek-Chandler, C. & Dron, J. (2018). Introduction to the Special Issue. Journal of Interactive Learning Research, 29(3), 249-255. Waynesville, NC: Association for the Advancement of Computing in Education (AACE). Retrieved July 25, 2021 from https://www.learntechlib.org/primary/p/185368/.
References
View References & Citations Map
Adams Becker, S., Cummins, M., Davis, A., Freeman, A., Hall Giesinger, C., and Ananthanarayanan, V. (2017). NMC Horizon Report: 2017 Higher Education Edition. Austin, Texas: The New Media Consortium.
Ally, M. & Prieto-Blázquez, J. (2014). What is the future of mobile learning in education?.International Journal of Educational Technology in Higher Education 11(1), 142-151.
Berns, A., Palomo-Duarte, M., Dodero, J.M., Ruiz-Ladrón, J.M., & CalderónMárquez, A. (2015, August). Mobile apps to support and assess foreign language learning. In Critical CALL–Proceedings of the 2015 EUROCALL Conference (22nd, Padova, Italy (pp. 51-56).
Caulfield, M. (2017). The Lead-Crime Hypothesis and a Gripe About Mobile. Hapgood Blog, accessible online: https://hapgood.us/2017/02/18/the-leadhypothesis-and-a-gripe-about-mobile/
Fontaine, C. (2017). Doing Screen Time: Reflections on the screen at home and in school. Data and Society Blog, accessible online: https://points.dataso ci DASHDASH
Panke, Devers, Sistek-Chandler, and DronTabor, S.W. (2016). Making Mobile Learning Work: Student Perceptions and Implementation Factors. Journal of Information Technology Education: Innovations in Practice, 15, 75-98.
Vavoula, G., & Sharples, M. (2008). Challenges in evaluating mobile learning. In Proceedings of MLearn 2008, 8–10 Oct 2008, Wolverhampton, UK.
Vavoula, G., & Sharples, M. (2009). Meeting the challenges in evaluating mobile learning: a 3-level evaluation framework. International Journal of Mobile and Blended Learning, 1, 54-75.
Ward, A.F., Duke, K., Gneezy, A., & Bos, M.W. (2017). Brain drain: the mere presence of one's own smartphone reduces available cognitive capacity. Journal of the Association for Consumer Research, 2(2), 140-154.
These references have been extracted automatically and may have some errors. Signed in users can suggest corrections to these mistakes.
Suggest Corrections to References