You are here: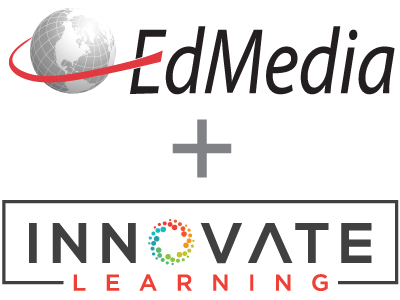 Achievement and attitudes in technology-supported postsecondary education: Complexity of relationships through the lens of meta-analysis
PROCEEDING
Eugene Borokhovski, Robert M. Bernard, Centre for the Study of Learning and Performance (CSLP), Concordia.University, Canada ; Rana M. Tamim, College of Education, Zayed University, United Arab Emirates ; Richard F. Schmid, Department of Education, Concordia University, Canada
EdMedia + Innovate Learning, in Amsterdam, Netherlands Publisher: Association for the Advancement of Computing in Education (AACE), Waynesville, NC
Abstract
One-hundred and forty-three paired achievement and attitudinal effect sizes from a meta-analysis of technology use in postsecondary education were subjected to correlational analyses to explore patterns of association between learning satisfaction and performance. The overall correlation (r = 0.299*) suggested predominantly positive relationships. However, two distinct patterns emerged. A congruent cluster contained correlations of the same direction: positive effect sizes for achievement coupled with corresponding positive attitudinal effect sizes, and negative with negative ones (r = 0.674**). An incongruent cluster, composed of subsets of positive attitudinal effects in combination with negative achievement effects and vice versa, yielded a significant negative correlation (r = –0.631**). These findings demonstrate the presence of both communal and competing relationships between "liking" and "learning." Subsequent moderator variable analysis suggested that incongruence is less likely when technology supports instruction in STEM vs. Non-STEM subjects. Further in-depth investigation of individual studies that comprise incongruent cluster is in order to inform instructional design and educational practice.
Citation
Borokhovski, E., Bernard, R.M., Tamim, R.M. & Schmid, R.F. (2018). Achievement and attitudes in technology-supported postsecondary education: Complexity of relationships through the lens of meta-analysis. In T. Bastiaens, J. Van Braak, M. Brown, L. Cantoni, M. Castro, R. Christensen, G. Davidson-Shivers, K. DePryck, M. Ebner, M. Fominykh, C. Fulford, S. Hatzipanagos, G. Knezek, K. Kreijns, G. Marks, E. Sointu, E. Korsgaard Sorensen, J. Viteli, J. Voogt, P. Weber, E. Weippl & O. Zawacki-Richter (Eds.), Proceedings of EdMedia: World Conference on Educational Media and Technology (pp. 1994-2003). Amsterdam, Netherlands: Association for the Advancement of Computing in Education (AACE). Retrieved May 22, 2022 from https://www.learntechlib.org/primary/p/184439/.
References
View References & Citations Map
Ainley, M., & Ainley, J. (2011). Student engagement with science in early adolescence: The contribution of enjoyment to students' continuing interest in learning about science. Contemporary Educational Psychology, 36, 4-12.
Ainley, M., Hidi, S., & Berndorff, D. (2002). Interest, learning, and the psychological processes that mediate their relationship. Journal of Educational Psychology, 94, 545-561.
Borenstein, M., Hedges, L.V., Higgins, J.P., & Rothstein, H. (2008). Comprehensive meta-analysis (Version 2.2.048) [Computer software]. Englewood, NJ: Biostat.
Borenstein, M., Hedges, L.V., Higgins, J.P., & Rothstein, H. (2010). A basic introduction to fixed-effect and random-effects models for meta-analysis. Research Synthesis Methods, 1, 97–111.
Cattell, R.B. (1961). Prediction and understanding of the effect of children's interest upon school performance. Urbana: University of Illinois.
Clark, R.E. (1983). Reconsidering research on learning from media. Review of Educational Research, 53, 445–459. Https://doi.org/10.3102/00346543053004445
Clifford, M.M. (1972). Effects of competition as a motivational technique in the classroom. American Educational Research Journal, 9, 123-137.
Clifford, M.M. (1973). How learning and liking are related-a clue. Journal of Educational Psychology, 64(2), 183186.
Daniels, L.M., Stupnisky, R.H., Pekrun, R., Haynes, T.L., Perry, R.P., & Newall, N.E. (2009). A longitudinal analysis of achievement goals: From affective antecedents to emotional effects and achievement outcomes. Journal of Educational Psychology, 101, 948-963.
Delialioglu, O. & Yildirim, Z. (2008). Design and development of a technology enhanced hybrid instruction based on MOLTA model: Its effectiveness in comparison with traditional instruction. Computers& Education, 51, 474-483.
Eom, S.B., Wen, H.J., & Ashill, N. (2006). The determinants of students' perceived learning outcomes and satisfaction in university online education: An empirical investigation. Decision Sciences Journal of Innovative Education, 4, 215-235. Http://dx.doi.org/10.1111/J.1540-4609.2006.00114.x
Geiwitz, P.J. (1966). Structure of boredom. Journal of Personality and Social Psychology, 3, 592-600.
Huang, J.C. (1995). Effects of the type of feedback on achievement and attitudes during computer-based cooperative condition. Proceedings of the 1995 Annual National Convention of the AECT. Anaheim, CA.
Johnson, S.D., Aragon, S.R., Shaik, N., & Palma-Rivas, N. (2000). Comparative analysis of learner satisfaction and learning outcomes in online and face-to-face learning environments. Journal of Interactive Learning Research, 11(1), 29-49.
Ma, X. & Kishor, N. (1997). Assessing the relationship between attitude toward mathematics and achievement in mathematics: A meta-analysis. Journal for Research in Mathematics Education, 28(1), 26-47.
Maag, M. (2004). The effectiveness of an interactive multimedia learning tool on nursing students' math knowledge and self-efficacy. CIN: Computers, Informatics, Nursing, 22(1), 26-33.
Oja, M. (2011). Student satisfaction and student performance. Journal of Applied Research in the Community College, 19(1), 50-56.
Pekrun, R. (1992). The impact of emotions on learning and achievement: Towards a theory of cognitive/motivational mediators. Applied Psychology, 41(4), 359-376.
Pekrun, R. (2006). The control-value theory of achievement emotions: Assumptions, corollaries, and implications for educational research and practice. Educational Psychology Review, 18, 315-341.
Towbin, A.J., Patterson, B., & Chang P.J. (2007). A computer-based radiology simulator as a learning tool to help prepare first-year residents for being on call. Academic Radiology, 14, 1271-1283.
These references have been extracted automatically and may have some errors. Signed in users can suggest corrections to these mistakes.
Suggest Corrections to References