You are here: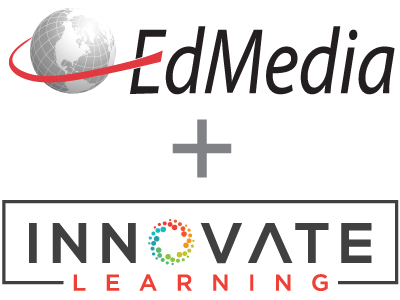 Curriculum Flexibility in a Blended Curriculum.
PROCEEDING
Herma Jonker, Windesheim University of Applied Sciences and University of Amsterdam, Netherlands ; Virginie März, Université catholique de Louvain, Belgium ; Joke Voogt, University of Amsterdam and Windesheim University of Applied Sciences, Netherlands
EdMedia + Innovate Learning, in Amsterdam, Netherlands Publisher: Association for the Advancement of Computing in Education (AACE), Waynesville, NC
Abstract
This study offers insights into processes that play a role in realizing curriculum flexibility through the implementation of a blended curriculum. Curriculum flexibility is conceptualized in terms of adaptability and accessibility to students' needs and capabilities. In order to realize curriculum flexibility, the teacher training institution in this study designed a blended curriculum with face-to-face and online components. This flexible blended curriculum aimed at increasing student enrolment and offering variety in students' graduation profiles. Based on an analysis of formal curriculum materials, flexibility of the intended and formal curriculum was determined. Through subsequent semi-structured interviews with ten teacher educators, fostering and inhibiting factors regarding realizing flexibility were identified. Results show that the teacher educators perceived the formal curriculum as less flexible than intended. Furthermore, they identified different contextual, teacher- and student-related factors that affected (further) flexibilization. Based on a discussion of these findings, recommendations for research and practice are given.
Citation
Jonker, H., März, V. & Voogt, J. (2018). Curriculum Flexibility in a Blended Curriculum. In T. Bastiaens, J. Van Braak, M. Brown, L. Cantoni, M. Castro, R. Christensen, G. Davidson-Shivers, K. DePryck, M. Ebner, M. Fominykh, C. Fulford, S. Hatzipanagos, G. Knezek, K. Kreijns, G. Marks, E. Sointu, E. Korsgaard Sorensen, J. Viteli, J. Voogt, P. Weber, E. Weippl & O. Zawacki-Richter (Eds.), Proceedings of EdMedia: World Conference on Educational Media and Technology (pp. 450-455). Amsterdam, Netherlands: Association for the Advancement of Computing in Education (AACE). Retrieved March 28, 2020 from https://www.learntechlib.org/primary/p/184231/.
References
View References & Citations Map
Bingham, A.J., Pane, J.F., Steiner, E.D., & Hamilton, L.S. (2016). Ahead of the curve: Implementation challenges in personalized learning school models. Educational Policy, 36.
Bron, J., Nieveen, N., & Voogt, J. (2017). Student voice in curriculum development. In O. Publishing (Ed.), Paper prepared for the OECD The future of Education and Skills Education 2030 project. Lisbon, May 16-18, 2017.
Carlsen, A., Holmberg, C., Neghina, C., & Owusu-Boampong, A. (2016). Closing the gap: Opportunities for distance education to benefit adult learners in higher education. Hamburg, Germany: Unesco Institute for Lifelong Learning.
Cheong, K. (2013). Flexible learning: Dimensions and learner preferences. In 27th International Conference, 1-3 Oct 2013 (pp. 1–8). Islamabad, Pakistan: Asian Association of Open Universities.
Coburn, C.E., Russell, J.L., Kaufman, J.H., & Stein, M.K. (2012). Supporting sustainability: Teachers' advice networks and ambitious instructional reform. American Journal of Education, 119(1), 137–182.
Collis, B.A., & Moonen, J. (2001). Flexible learning in a digital world. London, UK: Kogan Page Ltd.
Gerbic, P. (2011). Teaching using a blended approach–what does the literature tell us? Educational Media International, 48(3), 221–234.
Huizinga, T., Handelzalts, A., Nieveen, N., & Voogt, J.M. (2014). Teacher involvement in curriculum design: Need for support to enhance teachers' design expertise. Journal of Curriculum Studies, 46(1), 33–57.
Jones, N., & Lau, A.M.S. (2010). Blending learning: widening participation in higher education. Innovations in Education and Teaching International, 47(4), 405–416.
Jonker, H., März, V., & Voogt, J. (2018). Teacher educators' professional identity under construction: The transition from teaching face-to-face to a blended curriculum. Teaching and Teacher Education, 71, 120–133.
Leech, N.L., & Onwuegbuzie, A.J. (2007). A typology of mixed methods research designs. Quality& Quantity, 43(2), 265–275.
Luttenberg, J., Van Veen, K., & Imants, J. (2013). Looking for cohesion: The role of search for meaning in the interaction between teacher and reform. Research Papers in Education, 28(3), 289–308.
McEwen, L., Monk, J., Hay, I., Kneale, P., & King, H. (2008). Strength in diversity: Enhancing learning in vocationallyorientated, Master's level courses. Journal of Geography in Higher Education, 32(1), 101–119.
Nikolov, R., Lai, K.W., Sendova, E., & Jonker, H. (2018). Distance and flexible learning in the twenty-first century. In J.M. Voogt, G.A. Knezek, R. Christensen, & K. Lai (Eds.), Second Handbook of Information Technology in Primary and Secondary Education (P. In press). Cham, Switzerland: Springer International Handbooks of Education.
OECD. (2010). Educating Teachers for Diversity. Paris, France: OECD Publishing.
Rao, K., & Meo, G. (2016). Using universal design for learning to design standards-based lessons. SAGE Open, 6(4), 1–12.
Severiens, S., Wolff, R., & Van Herpen, S. (2014). Teaching for diversity: a literature overview and an analysis of the curriculum of a teacher training college. European Journal of Teacher Education, 37(3), 295–311.
Tucker, R., & Morris, G. (2011). Anytime, anywhere, anyplace: Articulating the meaning of flexible delivery in built environment education. British Journal of Educational Technology, 42(6), 904–915.
Unesco. (2009). Policy guidelines on inclusion in education. Paris, France: Unesco.
Van den Akker, J. (2010). Building bridges: how research may improve curriculum policies and classroom practices. In S. Stoney (Ed.), Beyond Lisbon 2010: Perspectives from research and development for education policy in Europe (pp. 177–195).
These references have been extracted automatically and may have some errors. Signed in users can suggest corrections to these mistakes.
Suggest Corrections to References