You are here: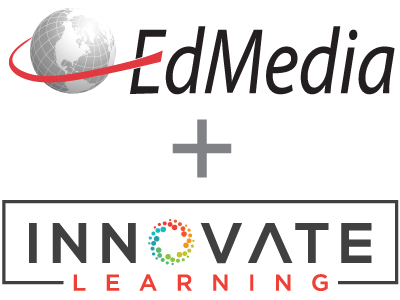 Assessing Pre-Service Teachers' Professional Identify Formation: Visually Representing the Teacher Self through Drawings
PROCEEDING
EdMedia + Innovate Learning, in Amsterdam, Netherlands Publisher: Association for the Advancement of Computing in Education (AACE), Waynesville, NC
Abstract
An objective of teacher preparation programs is progressive development and refinement of students' professional identities within the teaching profession. The purpose of this study was to make visible the mental models that pre-service teachers possess about their teacher identity and beliefs about teaching. The study draws from identity theory and the Generative Theory of Drawing Construction. Data consisted of single-page drawings created by pre-service teachers enrolled in a teacher education program at an American university at the beginning of the program and then approximately eighteen months later at program completion. Twenty-five matched pairs (N=50) of the pre- and post-program drawings were analyzed by a team of three researchers using the Draw Yourself as a Future Teacher Rubric. The comparison of the pairs of drawings showed little change in the degree of teacher-centeredness, but other changes were noted that suggest a shift in focus to student thinking.
Citation
McNeil, S., Gronseth, S. & Zhang, H. (2018). Assessing Pre-Service Teachers' Professional Identify Formation: Visually Representing the Teacher Self through Drawings. In T. Bastiaens, J. Van Braak, M. Brown, L. Cantoni, M. Castro, R. Christensen, G. Davidson-Shivers, K. DePryck, M. Ebner, M. Fominykh, C. Fulford, S. Hatzipanagos, G. Knezek, K. Kreijns, G. Marks, E. Sointu, E. Korsgaard Sorensen, J. Viteli, J. Voogt, P. Weber, E. Weippl & O. Zawacki-Richter (Eds.), Proceedings of EdMedia: World Conference on Educational Media and Technology (pp. 277-283). Amsterdam, Netherlands: Association for the Advancement of Computing in Education (AACE). Retrieved February 28, 2020 from https://www.learntechlib.org/primary/p/184208/.
References
View References & Citations Map
Aydogdu, B., & Selanik-Ay, T. (2016). Determination of teacher characteristics which support constructivist learning environments. Eurasian Journal of Educational Research, 63, 293-310.
Baghban, M. (2007). Scribbles, labels and stories: The role of drawing in the development of writing. Young Children, 62(1), 20–
Buldur, S. (2017). A longitudinal investigation of the preservice science teachers' beliefs about science teaching during a science teacher training programme. International Journal of Science Education, 39(1), 1-19.
Chapman, L., Greenfield, R., & Rinaldi, C. (2010). "Drawing is a Frame of Mind": An evaluation of students' perceptions about reading instruction within a response to intervention model. Literacy Research and Instruction, 49(2), 113-128.
Chiodo, J.J., & Brown, T.D. (2007). Student perceptions of teaching: Assessing their mental images of teaching social studies. Journal of Social Studies Research, 31(1), 12-26.
Chong, S., Low, E.L., & Goh, K.C. (2011). Emerging professional teacher identity of pre-service teachers. Australian Journal of Teacher Education, 36(8), 50-64.
Finson, K., & Pederson, J. (2011). What are visual data and what utility do they have in science education? Journal of Visual Literacy, 30(1), 66-85.
Funkhouser, B.J., & Mouza, C. (2013). Drawing on technology: An investigation of preservice teacher beliefs in the context of an introductory educational technology course. Computers& Education, 62, 271-285.
Katz, P., McGinnis, J., Hestness, E., Riedinger, K., Marbach Ad, G., Dai, A., & Pease, R. (2011). Professional identity development of teacher candidates participating in an informal science education internship: A focus on drawings as evidence. International Journal of Science Education, 33, 1169-1197.
Lee, J-E., & Zeppelin, M. (2014). Using drawings to bridge the transition from student to future teacher of mathematics. International Electronic Journal of Elementary Education, 6(2), 333-346.
MacPhail, A., & Kinchin, G. (2004). The use of drawings as an evaluative tool: students' experiences of sport education. Physical Education and Sport Pedagogy, 9(1), 87-108.
McNeil, S., Gronseth, S., & Zhang, H. (2018). Visually representing the teacher self: Investigating preservice teacher professional identity formation through drawings. Paper presented at the annual meeting of American Educational Research Association, New York, NY.
Meijer, P., de Graaf, G., & Meirink, J. (2011). Key experiences in student teachers' development. Teachers and Teaching: Theory and Practice, 17(1), 115-129.
Mensah, F.M., & Fleshman, R. (2017). Drawings as identity data in elementary science teacher education. In Drawing for science education, P. Katz (Ed.). Pp. 219-225. Sense Publishers: Rotterdam, The Netherlands.
Olsen, B. (2012). Identity theory, teacher education, and diversity. In J.A. Banks (Ed.), Encyclopedia of Diversity in Education (pp. 1122-1125). Thousand Oaks, CA: Sage Publications, Inc.
Park, S.H., & Ertmer, P.A. (2007). Impact of problem-based learning (PBL) on teachers' beliefs regarding technology use. Journal of Research on Technology in Education, 40(2), 247-267.
Robinson, J.S., Kelsey, K.D., & Terry, R. (2013). What images show that words do not: Analysis of pre-service teachers' depictions of effective agricultural education teachers in the 21 st century. Journal of Agricultural Education, 54(3), 126-139.
Tatar, N., Yildiz Feyzioğlu, E., Buldur, S., & Akpinar, E. (2012). Pre-service science teachers' mental models about science teaching. Educational Sciences: Theory& Practice, 12(4), 2934-2940.
VanderVeen, J. (2012). Draw your physics homework? Art as a path to understanding in physics teaching. American Educational Research Journal, 49, 356-407.
Van Meter, P., & Garner, J. (2005). The promise and practice of learner-generated drawings: Literature review and synthesis. Educational Psychology Review, 17(4), 285-325.
Vosniadou, S., & Brewer, W.F. (1992). Mental models of the earth: A study of conceptual change in childhood. Cognitive Psychology, 24, 535–585.
Weber, S., & Mitchell, C. (1996). Drawing ourselves into teaching: Studying the images that shape and distort teacher education. Teaching and Teacher Education, 12(3), 303–313.
Windschitl, M. (1999). The challenges of sustaining a constructivist classroom culture. Phi Delta Kappan, 80(10), 751-755.
These references have been extracted automatically and may have some errors. Signed in users can suggest corrections to these mistakes.
Suggest Corrections to References