You are here: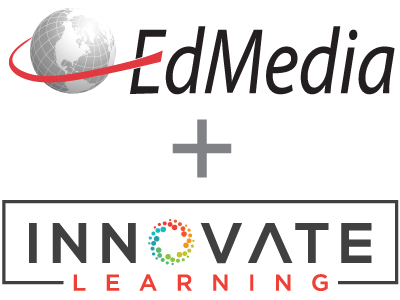 Role-playing and Experiential Learning in a Professional Counseling Distance Course
PROCEEDING
Mikhail Fominykh, Molde University College, Norway; Volga State University of Technology, Russia, Norway ; Peter Leong, College of Education, University of Hawaii-Manoa, United States ; Brenda Cartwright, Winston-Salem State University, United States
EdMedia + Innovate Learning, in Washington, DC ISBN 978-1-939797-29-2 Publisher: Association for the Advancement of Computing in Education (AACE), Waynesville, NC
Abstract
In this paper, we explore role-playing and experiential learning approaches applied in an immersive virtual environment for a professional counseling distance course. Training professional counselors requires practice and therefore possesses a challenge for the distant education. Although both counseling professionals' codes of ethics provide guidance for the ethical practice in difficult situations, the prevailing response among many of these professionals tends to be ambivalent. We explored conditions that influenced knowledge acquisition of graduate rehabilitation counseling students who role-played two challenging scenarios and then had a possibility to review the performance. The data were collected using questionnaires and interviews. The potential of the teaching method and the supporting technology are discussed. The findings indicate that role-playing and experiential learning are valued by the participants as a teaching method in a distance course.
Citation
Fominykh, M., Leong, P. & Cartwright, B. (2017). Role-playing and Experiential Learning in a Professional Counseling Distance Course. In J. Johnston (Ed.), Proceedings of EdMedia 2017 (pp. 1078-1090). Washington, DC: Association for the Advancement of Computing in Education (AACE). Retrieved April 2, 2020 from https://www.learntechlib.org/primary/p/178500/.
References
View References & Citations Map
ACA (2014). Code of ethics, American Counseling Association-ACA, from www.counseling.org.
Agarwal, R. And Karahanna, E. (2000). "Time Flies When You're Having Fun: Cognitive Absorption and Beliefs about Information Technology Usage." MIS Quarterly 24(4): 665–694.
Boud, D., Keogh, R. And Walker, D., Eds. (1985). Reflection: Turning Experience into Learning. London, Kogan Page.
CACREP (2015). 2016 CACREP Standards, Council for Accreditation of Counseling and Related Educational Programs, from http://www.cacrep.org/wp-content/uploads/2016/06/2016-Standards-with-Glossary-rev-2.2016.pdf.
Corey, G., Corey, M., Corey, C. And Callanan, P. (2015). Issues and Ethics in the Helping Professions. CA, Brooks/Cole.
Craciun, D. (2010). "Role– playing as a Creative Method in Science Education." Journal of Science and Arts 1(12): 175–182.
CRCC (2017). Code of professional ethics for rehabilitation counselors, Commission on Rehabilitation Counselor Certification-CRCC, from http://www.crccertification.com.
Csikszentmihalyi, M. (1990). Flow: The psychology of optimal experiences. New York, Harper and Row.
Fominykh, M., Wild, F., Smith, C., Alvarez, V. And Morozov, M. (2015). An Overview of Capturing Live Experience with Virtual and Augmented Reality. 1st Immersive Learning Research Network Conference (iLRN), Prague, Czech Republic, IOS Press, 298–305.
Fowler, C. (2015). "Virtual reality and learning: Where is the pedagogy?" British Journal of Educational Technology 46(2): 412-422.
Kleven, N.F., Prasolova-Førland, E., Fominykh, M., Hansen, A., Rasmussen, G., Sagberg, L.M. And Lindseth, F. (2014). Training nurses and educating the public using a virtual operating room with Oculus Rift. International Conference on Virtual Systems& Multimedia (VSMM), Hong Kong, IEEE, 206–213.
Kolb, D.A. And Fry, R. (1975). Towards an applied theory of experiential learning. Theories of group processes. C.L. Cooper. New York, John Wiley and Sons: 33–57.
Leong, P. (2011). "Role of social presence and cognitive absorption in online learning environments." Distance Education 32(1): 5–28.
Lowes, S., Hamilton, G., Hochstetler, V. And Paek, S. (2013). "Teaching Communication Skills to Medical Students in a Virtual World." Journal of Interactive Technology and Pedagogy(3): e1.
Morozov, M., Gerasimov, A. And Fominykh, M. (2012). VAcademia – Educational Virtual World with 3D Recording. 12th International Conference on Cyberworlds (CW), Darmstadt, Germany, IEEE, 199–206.
Spandler, H., Burman, E., Goldberg, B., Margison, F. And Amos, T. (2000). "A double-edged sword: understanding gifts in psychotherapy." European Journal of Psychotherapy& Counselling 3(1): 77–101.
Yardley-Matwiejczuk, K.M. (1997). Role play: Theory and practice. London, UK, Sage.
These references have been extracted automatically and may have some errors. Signed in users can suggest corrections to these mistakes.
Suggest Corrections to References