You are here: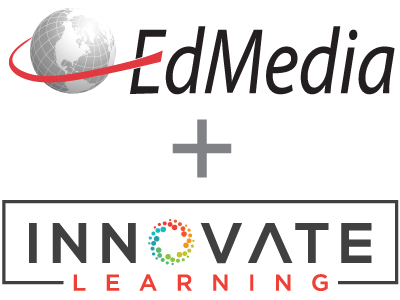 Demographic Predictors of Social Media Usage among Pre-service Teachers
Proceeding
EdMedia + Innovate Learning, in Vancouver, BC, Canada ISBN 978-1-939797-24-7 Publisher: Association for the Advancement of Computing in Education (AACE), Waynesville, NC
Abstract
Social media usage among university students is increasingly prevalent. For pre-service teachers, understanding of their social media usage has been crucial for researchers and teacher educators alike because it helps inform our design of teacher education courses. This study aimed to determine whether demographic variables such as gender, age, IT-related learning experience and IT proficiency significantly predict social media usage among pre-service teachers in Hong Kong. Two hundred and twelve pre-service teachers participated in the study on a voluntary basis. Social media usage was assessed in terms of media sharing, Internet searching, and video gaming. Results of multiple regression analysis showed that the aforementioned demographic variables did not significantly predict media sharing and Internet searching. Yet they marginally significantly predicted video gaming and the two significant predictors were gender and age.
Citation
Lau, W.W.F., Hung, J.C.Y. & Jong, M.S.Y. (2016). Demographic Predictors of Social Media Usage among Pre-service Teachers. In Proceedings of EdMedia 2016--World Conference on Educational Media and Technology (pp. 122-127). Vancouver, BC, Canada: Association for the Advancement of Computing in Education (AACE). Retrieved March 28, 2020 from https://www.learntechlib.org/primary/p/172941/.
References
View References & Citations Map
Alwagait, E., Shahzad, B., & Alim, S. (2015). Impact of social media usage on students' academic performance in Saudi Arabia. Computers in Human Behavior, 51, 1092.
Baker, R., & White, K. (2010). Predicting adolescents' use of social networking sites from an extended theory of planned behaviour perspective. Computers in Human Behavior, 26, 1591–1597.
Brooks, S. (2013). Social media usage: Examination of influencers and effects. In S. Sarker, J. Valacich, C. Parks, & K. Kuhn (Eds.): ProQuest Dissertations Publishing.
Chan-Olmsted, S.M., Cho, M., & Lee, S. (2013). User perceptions of social media: A comparative study of prceived characteristics and user profiles by social media. Online Journal of Communication and Media Technologies, 3(4), 149-178.
Correa, T., Hinsley, A.W., & De Zúñiga, H.G. (2010). Who interacts on the Web?: The intersection of users' personality and social media use. Computers in Human Behavior, 26(2), 247-253.
Duggan, M. (2013). It's a woman's (social media) world. Washington, DC: Pew Internet & American Life Project. Retrieved on March 4 2016 from http://www.pewresearch.org/fact-tank/2013/09/12/its-awomans-social-media-world/.
Ewing, S., & Thomas, J. (2010). CCi digital futures 2010: the Internet in Australia. ARC Centre of Excellence for Creative Industries and Innovation. Swinburne University of Technology.
Fleming, G. (2012). Global social technographics update 2011: US and EU mature, emerging markets show lots of activity. Forrester Research. Retrieved on March 10 2016 from http://blogs.forrester.com/gina_sverdlov/12-01-04global_social_technographics_update_2011_us_and_eu_mature_emerging_markets_show_lots_of_activit
Hargittai, E., & Litt, E. (2011). The tweet smell of celebrity success: Explaining variation in Twitter adoption among a diverse group of young adults. New Media & Society, 13, 824-842.
Hussain, I. (2012). A Study to Evaluate the Social Media Trends among University Students. Procedia-Social and Behavioral Sciences, 64, 639-645.
Kalmus, V., Realo, A., & Siibak, A. (2011). Motives for internet use and their relationships with personality traits and socio-demographic factors. (Report). Trames, 15(4), 385-403.
Khang, H., Han, E.-K. & Ki, E.-J. (2014). Exploring influential social cognitive determinants of social media use. Computers in Human Behavior, 36, 48–55.
Lin, J., Le, A., Khalil, S., & Cheng, J. (2012). Social media usage and work values: The example of Facebook in Taiwan. Social Behavior and Personality, 40(2), 195-200.
Mew, L., & Money, W. (2010). Effects of computer self efficacy on the use and adoption of online social networking. International Journal of Virtual Communities and Social Networking (IJVCSN), 2 (1), 18-34.
Oladejo, M.A. , Adelua, O.O., & Ige, N.A. (2013). Age, gender, and computer self-efficacy as correlates of social media usage for scholarly works in Nigeria. In: Proceedings of the international conference on eLearning, Cape Town, South Africa, pp. 316–320.
Pempek, T.A., Yermolayeva, Y.A., & Calvert, S.L. (2009). College students' social networking experiences on Facebook. Journal of Applied Developmental Psychology, 30(3), 227-238.
Perrin, A. (2015). Social media usage: 2005-2015. Retrieved on February 15, 2016, from Pew Research Center http://www.pewinternet.org/2015/10/08/social-networking-usage-2005-2015/. Pierce, J. (2010) "World Internet project report finds large percentages of non-users, and significant gender disparities in going online". USC/Annenberg: School for Communication and Journalism. Retrieved on March 10
Smith, B.G., & Gallicano, T.D. (2015). Terms of engagement: Analyzing public engagement with organizations through social media. Computers in Human Behavior, 53, 82–90.
Tufekci, Z. (2008). Grooming, gossip, Facebook, and MySpace: What can we learn about these sites from those who won't assimilate? Information, Communication & Society, 11(4), 544-564.
These references have been extracted automatically and may have some errors. Signed in users can suggest corrections to these mistakes.
Suggest Corrections to References