You are here: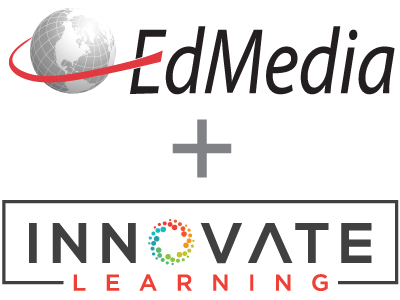 The MADE Framework: Multimodal Software for Affective Education
PROCEEDINGS
EdMedia + Innovate Learning, in Montreal, Quebec, Canada ISBN 978-1-939797-16-2 Publisher: Association for the Advancement of Computing in Education (AACE), Waynesville, NC
Abstract
This paper proposes a framework for multimodal educational systems, considering the affective strategies. The ability to communicate emotionally and cognitively plays an important role in human-computer interaction (HCI) and education. The challenge is how theoretical models of HCI can inform affective multimodal education.
Citation
GhasemAghaei, R., Arya, A. & Biddle, R. (2015). The MADE Framework: Multimodal Software for Affective Education. In S. Carliner, C. Fulford & N. Ostashewski (Eds.), Proceedings of EdMedia 2015--World Conference on Educational Media and Technology (pp. 1861-1871). Montreal, Quebec, Canada: Association for the Advancement of Computing in Education (AACE). Retrieved December 15, 2019 from https://www.learntechlib.org/primary/p/151461/.
Keywords
References
View References & Citations Map
Abrahamson, D. & Trninic, D. (2011) Toward an embodied-interaction design framework for mathematical concepts, IDC.
Anderson, J.R. & Corbett, A.T. (1995) Cognitive Tutors: Lessons Learned, The journal of the learning sciences, 4(2), pp. 167-207
Belland, B.R., Glazewski, K.D. & Richardson, J.C. (2008) A scaffolding framework to support the construction of evidence-based arguments among middle school students, Education Tech Research Dev, 56, pp. 401–422.
Brown, J.S., Ollins, A. & Uguid, P. (1989) Situated Cognition and the Culture of Learning, Educational researcher, Vol. 18, No. 1, pp. 32-42.
Chang, J., MacLean, K. & Yohanan, S. (2010) Gesture Recognition in the Haptic Creature, EuroHaptics.
Cowart, M. (2005) Embodied Cognition, Retrieved from http://www.iep.utm.edu/embodcog/. Dion, C. (2007) Laughter and humour in second-language learning and teaching, Doctoral Dissertation, Université de Montréal, Quebec, Canada.
Gelderblom, H. & Kotzé, P. (2008) Designing Technology for Young Children: What we can Learn from Theories of Cognitive Development, ACM SAICSIT.
Gupta, S., Bostrom, R.P. & Huber, M. (2010) End-user training methods: what we know, need to know, ACM SIGCPR.
Hede, T. & Hede, A. (2002) Multimedia effects on learning: Design implications of an integrated model, In S. McNamara and E. Stacey (Eds), Untangling the Web: Establishing LearningLinks, ASET, Melbourne.
Hutchins, E. (2006) Imagining the Cognitive Life of Things, The Cognitive Life of Things: Recasting the boundaries of Mind symposium organized by Colin Renfrew and Lambros Malafouris at the McDonald Institute for Archaeological Research, Cambridge University, UK.
Jaimes, A. & Sebe, N. (2007) Multimodal human–computer interaction: A survey, Journal Computer Vision and Image Understanding, Elsevier.
Johnson, W.L. & Rickel, J. (1997) Steve: An animated pedagogical agent for procedural training in virtual environments, ACM SIGART.
Kapoor, A. & Picard, R.W. (2005) Multimodal Affect Recognition in Learning Environments, MM'05.
Kerka, S. (2002) Somatic/Embodied learning and adult education, Retrieved from http://www.calpro-online.org/eric/textonly/docgen.asp?tbl=tia & ID=155.
Kirsh, D. (2013) Embodied cognition and the magical future of interaction design, ACM TOCHI, Special issue on the theory and practice of embodied interaction in HCI and interaction design.
Kort, B., Reilly, R. & Picard, R.W. (2001) An Affective Model of Interplay between Emotions and Learning: Reengineering Educational Pedagogy-Building a Learning Companion, Proc. Int'l Conf. Advanced Learning Technologies, ICALT '01.
Kress, G. & Selander, S. (2012) Multimodal design, learning and cultures of recognition, Internet and Higher Education 15, Elsevier, pp. 265–268.
Lui, J. & Su, Z (2009) Situated Cognition/Learning Theory, Retrieved from http://etec.ctlt.ubc.ca/510wiki/Situated_Cognition/Learning_Theory. Mishra, P. & Hershey K.A. (2004) Etiquette and the Design of Educational Technology, Communications of the ACM.
Mourão, A. & Magalhães, J. (2013) Competitive Affective Gaming: Winning with a smile, MM '13.
Oviatt, S. (2012) Multimodal Interfaces, The Human–Computer Interaction Handbook: Fundamentals, Evolving Technologies, and Emerging Applications, Third Edition, CRC Press.
Picard, R.W., Papert, S., Bender, W., Blumberg, B., Breazeal, C., Cavallo, D., Machover, T., Resnick, M., Roy, D. & Strohecker, C. (2004) Affective learning– a manifesto, BT Technology Journal, Vol 22 No 4.
Price, S. & Jewitt, C. (2013) A multimodal approach to examining 'embodiment' in tangible learning environments, TEI 2013.
Rieger, A. (2014) Energize Your Classroom with Humor, Effective Teaching Strategies.
Rogers, Y., Sharp, H., & Preece, J. (2011) Interaction Design: Beyond Human-Computer Interaction, John Wiley& Sons.
Rowe, J.P. (2010) A Framework for Narrative Adaptation in Interactive Story-Based Learning Environments, In Proceedings of the Intelligent Narrative Technologies III Workshop, ACM INT3, Monterey, CA, USA.
Russell, J.A. (1980) Circumplex Model of Affect. J. Personality and Social Psychology, pp. 1161-1178.
Salehi, S., Kim, J., Meltzer, C. & Blikstein, P. (2012) Process pad: a low-cost multi-touch platform to facilitate multimodal documentation of complex learning, In Proceedings of the Sixth International Conference on Tangible, Embedded and Embodied Interaction, TEI, Stephen N. Spencer (Ed.). ACM, New York, NY, USA, pp. 257-262.
Shute, V.J. (2007) Focus on formative feedback, Research report, ETS.
Shute, V.J. & Tokac, U. (2011) Formative feedback, Florida State University, Teacher Training Workshop.
Simpson, E. (1972) The classification of educational objectives in the psychomotor domain: The psychomotor domain, Vol. 3, Washington, DC: Gryphon House.
Turk, M. (2005) Multimodal Human-Computer Interaction, Real-Time Vision for Human-Computer Interaction, Springer.
Vandaele, J. (2002) Humor mechanisms in film comedy: Incongruity and superiority, Poetics Today, 23(2), pp. 221-249.
Wilson, S. (2008) Components of Cognitive Apprenticeship: Scaffolding, Retrieved from http://etec.ctlt.ubc.ca/510wiki/Components_of_Cognitive_Apprenticeship:_Scaffolding, ETEC510 Design
These references have been extracted automatically and may have some errors. Signed in users can suggest corrections to these mistakes.
Suggest Corrections to References