You are here: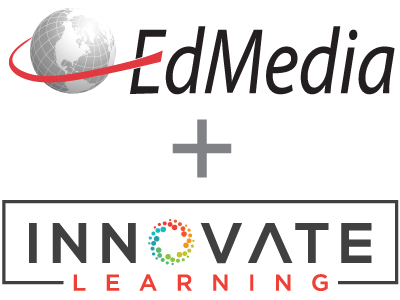 eLearning After Four Decades: What About Sustainability?
PROCEEDINGS
Max Mühlhäuser, Techische Univerisität Darmstadt, Germany
EdMedia + Innovate Learning, in Lugano, Switzerland ISBN 978-1-880094-53-2 Publisher: Association for the Advancement of Computing in Education (AACE), Waynesville, NC
Abstract
With four decades passed, we look back to the history of eLearning as an alternation of high hopes and deep depressions, frequently accompanied by deplorable gaps between "exciting success in the lab" and "way too little market penetration in the sequel". Therefore, a look forward must put sustainability in focus: R&D and, in particular, deployment strategies, must emphasize evoluationary and re-usabe approaches that exhibit broad coverage, high quality, and economic feasibility. Organizations and Universities can not afford expensive eLearning projects any more, they need truly sustainable eLearning strategies and programs.
The presentation starts by rephrasing the above basic statements. Next, the landscape of eLearning is set out, distinguishing three major categories at the top level:
Augmented Learning denotes attempts to support and advance classical on-site teaching and to use venues of phyiscal encounter as a 'hub' for the eLearning approaches of category 2 below.
TeleLearning is used as an embracing term for the many approaches towards freeing learners from the same-time / same-place restriction;
Ambient Learning is a rather novel concept that aims at making learning disappear in everyday life, putting a first focus on manual business processes.
For each of the three categories, the overall focus "sustainability" is discussed with respect to pertinent approaches and deployment strategies. Only the first category is treated in a more elaborate manner due to time constraints: the R&D concepts and deployment strategies around "digital lecture halls" DLH are introduced, teacher support and learners-in-the-loop support are presented. DLH is a program currently driven by the author at his affiliate university, so that some of the results of an ongoing elaborate evaluation can be presented at the end.
Citation
Mühlhäuser, M. (2004). eLearning After Four Decades: What About Sustainability?. In L. Cantoni & C. McLoughlin (Eds.), Proceedings of ED-MEDIA 2004--World Conference on Educational Multimedia, Hypermedia & Telecommunications (pp. 3694-3700). Lugano, Switzerland: Association for the Advancement of Computing in Education (AACE). Retrieved September 30, 2022 from https://www.learntechlib.org/primary/p/12048/.
Keywords