You are here: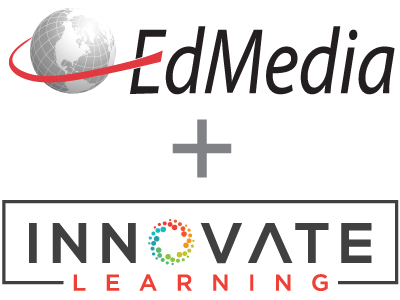 Technology Acceptance and Disadvantaged Students – The Role of Culture
PROCEEDINGS
Farivar Rahimi, University of Limpopo, South Africa
EdMedia + Innovate Learning, in Victoria, Canada ISBN 978-1-939797-03-2 Publisher: Association for the Advancement of Computing in Education (AACE), Waynesville, NC
Abstract
The overwhelming majority of students entering University of Limpopo in South Africa come from a homogenous cultural background and have not had any exposure to ICTs (computers) when they first start their education. This study examined the level of such students' ICT use and the extent that it was influenced by their cultural background. It then examined the instances where academic performance could be attributed to ICT use. While the role of technology was clearly found to be of vital importance, its impact on academic performance was manifested only when ICT use is encouraged through academic programs. In particular, the use of the Internet, email and online search were found to influence academic performance when encouraged by the academic community. The study showed that a key source for the high level of interest in technology came from students' cultural background.
Citation
Rahimi, F. (2013). Technology Acceptance and Disadvantaged Students – The Role of Culture. In J. Herrington, A. Couros & V. Irvine (Eds.), Proceedings of EdMedia 2013--World Conference on Educational Media and Technology (pp. 2514-2523). Victoria, Canada: Association for the Advancement of Computing in Education (AACE). Retrieved May 27, 2020 from https://www.learntechlib.org/primary/p/112324/.
References
View References & Citations Map
Bandura, A. (1997). Self-Efficacy in changing societies. Cambridge, United Kingdom: Cambridge University press.
Bandura, A., Bakbaranelli, C., Capraba, G.V., & Pastorelli, C. (1996). Multifaceted impact of self-efficacy beliefs on academic functioning. Child Development, 67, 1206-1222.
Beard, R.M., & Senior, I.J. (1980). Motivating Students. London: Routledge & Kegan Paul Ltd.
Blackmore, J., Hardcastle, L., Bamblett, E., & Owens, J. (2004). Effective use of information and communication technology (ICT) to enhance learning for disadvantaged school students. Retrieved January, 21, 2008, from http://www.dest.gov.au/sectors/school_education/publications_resources/profiles/effective_use_technology_enhance_learning.htm
Bradbrook, G., Alvi, I., Fisher, J., & Lloyd, H. (2008). Meeting their potential: the role of education and technology in overcoming disadvantage and disaffection in young people. Retrieved from www.becta.org.uk
Carr, B.A. (2001). Information, knowledge and learning: Is the web effective as a medium for mathematics teaching? (Thesis, University of Pretoria). Retrieved February, 19, 2008, from: http://upetd.up.ac.za/thesis/available/etd-04082003-113155/
Covington, M.V. (1998). The will to learn– A guide for motivating young people. United Kingdom: Cambridge University Press.
Goold, A., Craig, A., & Coldwell, J. (2007). Accommodating culture and cultural diversity in online teaching. Australasian Journal of Educational Technology, 23(4), 490-507.
Hofstede, G. (1991). Cultures and Organizations Software of the mind. London: McGraw-Hill Book.
Holland, P.W. (1986). Statistics and Causal Inference, Journal of the American Statistical Association, 81(396), 945-960
Holland, P.W. (1986). Statistics and Causal Inference, Journal of the American Statistical Association, 81(396), 945-960
Keller, J.M., & Kopp, T.W. (1987). Application of the ARCS model to motivational design. In C.M. Reigeluth (Ed.), Instructional Theories in Action: Lessons Illustrating Selected Theories. New York: Lawrence Erlbaum, Publishers, 289 – 320.
Keller, J.M., & Suzuki, K. (2004). Learner motivation and E-learning design: a multinationally validated process. Journal of Education Media, 29 (3).
Kennedy, P. (2002). Learning cultures and learning styles: myth-understandings about adult (Hong Kong) Chinese learners. International Journal of Lifelong Education, 21(5), 430–445.
Lynch, R., & Dembo. M. (2004). The relationship between self-regulation and online learning in a blended learning context. The International Review of Research in Open and Distance Learning, 5(2).
Maehr, M.L. (2008). Culture and achievement motivation. International journal of psychology, 43 (5), 917–918.
McClelland, D.C. (1961). The Achieving Society. New York: The Free Press.
McClelland, D.C., Atkinson, J.W., Clark, R.A., & Lowell, E.L. (1976). The Achievement Motivation. Century Psychology Series, New York: Irvington.
Nelson, F.G., O'Mara, A.J., McInerney, D.M., & Dowson, M. (2006). Motivation in cross-cultural settings: A Papua New Guinea psychometric study. International Education Journal, 7(4), 400-409.
Oettingen, G. (1997). Cross-Cultural perspective on self-efficacy. Edited by Bandura. United Kingdom: Cambridge University Press.
Olivier, M.A.J. (2006). The impact of deprived environments on learner motivation. Africa Education Review, 3(1), 48 – 66.
Passey, D., Rogers, C., Machell, J., & McHugh, G. (2004). The Motivational Effect of ICT on Pupils, Department of Educatoinal Research, Lancaster University. Retrieved June 10, 2007 from http://www.dcsf.gov.uk/research/data/uploadfiles/RR523new.pdf
Selwyn, N. (2007). The use of computer technology in university teaching and learning: a critical perspective. Journal of Computer Assisted Learning, 23, 83–94.
Singh, G., O'Donoghue, J., & Worton, H. (2005). A Study Into The Effects Of eLearning On Higher Education. Journal of University Teaching and Learning Practice, 2, 13-24.
Wang, A.Y., & Newlin, M.H. (2002). Predictors of web-student performance: the role of self-efficacy and reasons for taking an on-line class. Computers in Human Behavior, 18(2), 151–163.
Weaver, G.C. (2000). An Examination of the national educational longitudinal study (NELS:88) database to probe the correlation between computer use in school and improvement in test scores. Journal of Science Education and Technology, 9(2), 121-133.
These references have been extracted automatically and may have some errors. Signed in users can suggest corrections to these mistakes.
Suggest Corrections to References