You are here: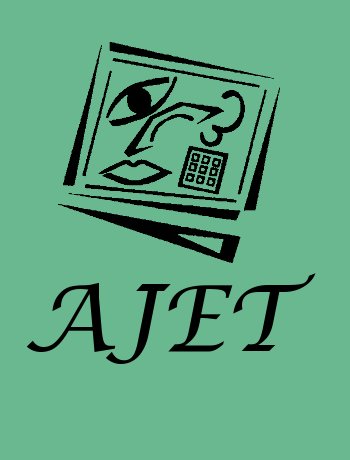 Self-efficacy and ICT integration into initial teacher education in Saudi Arabia: Matching policy with practice
ARTICLE
Australasian Journal of Educational Technology Volume 28, Number 7, ISSN 0814-673X Publisher: Australasian Society for Computers in Learning in Tertiary Education
Abstract
Success factors for integration of ICTs in higher education teaching and learning reveal a complex mixture of old and new paradigms. A review of the relevant literature and findings from research conducted in Saudi Arabia highlights the importance of actual and perceived self-efficacy within the new paradigms. The research reported reflects these perceptual dilemmas. Participants were 325 Saudi pre-service teachers from the Faculty of Education at King Abdulaziz University. Findings reveal that participants have generally high skill levels with computing tasks and their perceptions of self-efficacy as university teachers increase with computer experience and computer qualifications. These findings imply that increasing Saudi pre-service teacher access, training, and exposure to computers and ICTs will contribute effectively to boosting their self-efficacy, motivation, and computing habits. However, where traditional views of teacher directed learning remain unchallenged change is conservative and context specific. To overcome the perceptual gap, data underline the importance of sympathetic and strategic leadership, effective curriculum design and innovative pedagogies to sustain outcomes.
Citation
Robertson, M., Al-Zahrani, A. & Al-Zahrani, A. (2012). Self-efficacy and ICT integration into initial teacher education in Saudi Arabia: Matching policy with practice. Australasian Journal of Educational Technology, 28(7),. Australasian Society for Computers in Learning in Tertiary Education. Retrieved May 28, 2022 from https://www.learntechlib.org/p/44188/.
References
View References & Citations Map
Abulibdeh, E.S. & Syed Hassan, S.S. (2011). E-learning interactions, information technology self efficacy and student achievement at the University of Sharjah, UAE. Australasian Journal of Educational Technology, 27(6), 1014-1025.
Abu-Jaber, M. & Qutami, N. (1998). Students' self-efficacy of computer through the use of cognitive thinking style. International Journal of Instructional Media, 25(3), 263.

Alexander, R. (2008). Essays on pedagogy. London: Routledge.

Al-Jarf, R. (2006). Cross-cultural communication: Saudi, Ukrainian, and Russian students online. Asian EFL Journal, 8(2), 7-32. Http://www.asian-efl-journal.com/June_06_rsaj.php

Altun, T. (2007). Information and communications technology (ICT) in initial teacher Education: What can Turkey learn from range of international perspectives? Journal of Turkish Science Education, 4(2), 45-60. Http://www.tused.org/internet/tused/default13.asp

Bajwa, G.S. (2003). ICT policy in India in the era of liberalization: Its impact and consequences. Global Built Environment Review, 3(2), 49-61.

Bandura, A. (1997). Self-efficacy: The exercise of control. New York: NY: W.H. Freeman.

BECTA (2007). Harnessing technology delivery plan. [verified 25 Jul 2012; 1.1 MB] http://webarchive.nationalarchives.gov.uk/20101102103654/http://publications.becta.org. Uk/download.cfm?resID=28223

Bong, M. & Skaalvik, E.M. (2003). Academic self-concept and self-efficacy: How different are they really? Educational Psychology Review, 15(1), 1-40. [verified 25 Jul 2012] http://itestlrc.edc.org/sites/itestlrc.edc.org/files/Bong_and_Skaalvik_2003[1].pdf

Brisard, E., Menter, I. & Smith, I. (2007). Researching trends in initial teacher education policy and practice in an era of globalization and devolution: A rationale and a methodology for an Anglo-Scottish 'home international' study. Comparative Education, 43(2), 207-229.

Department of Education (2005). Harnessing technology: Transforming learning and children's services. Https://www.education.gov.uk/publications/standard/publicationdetail/page1/

Gale, K. (2007). Teacher education in the university: Working with policy, practice and Deleuze. Teaching in Higher Education, 12(4), 471-483.

Gillham, B. (2005). Research interviewing: A practical guide. Maidenhead: Open University Press.

Hakverdi, M., Gücüm, B. & Korkmaz, H. (2007). Factors influencing pre-service science teachers' perception of computer self-efficacy. Asia-Pacific Forum on Science Learning and Teaching, 8(1). Http://www.ied.edu.hk/apfslt/v8_issue1/hakverdi/index.htm #abstract
Hall, A. & Herrington, J. (2010). The development of social presence in online Arabic learning communities. Australasian Journal of Educational Technology, 26(7), 1012-1027.

Jungert, T. & Rosander, M. (2010). Self-efficacy and strategies to influence the study environment. Teaching in Higher Education, 15(6), 647-659.

Lancaster, J. & Bain, A. (2007). The design of inclusive education courses and the self-efficacy of preservice teacher education students. International Journal of Disability, Development and Education, 54(2), 245-256.

Leach, J. & Moon, B. (2008). The power of pedagogy. London: Sage.

Lee, C.B., Teo, T., Chai, C.S., Choy, D., Tan, A. & Seah, J. (2007). Closing the gap: Pre-service teachers' perceptions of an ICT based, student centred learning curriculum. In ICT: Providing choices for learners and learning. Proceedings ascilite Singapore 2007. Http://www.ascilite.org.au/conferences/singapore07/procs/lee-cb.pdf
Liang, J.-C. & Tsai, C.-C. (2008). Internet self-efficacy and preferences toward constructivist Internet-based learning environments: A study of pre-school teachers in Taiwan. Educational Technology& Society, 11(1), 226-237. Http://www.ifets.info/journals/11_1/16.pdf

Lingard, B., Rawolle, S. & Taylor, S. (2005). Globalising policy sociology in education: Working with Bourdieu. Journal of Education Policy, 20(6), 759-777. [verified 26 Jul 2012] http://eprints.qut.edu.au/2505/1/2505.pdf

Maninger, R.M. & Anderson, S.E. (2007). Beyond skills: Evaluating the impact of educational technology instruction. In K. Kumpulainen (Ed.), Educational technology: Opportunities and challenges. Oulu, Finland: OULU University Press.

Marshall, S. (2007). Strategic leadership of change in higher education: What's new? London and New York: Routledge. MEPRC (Ministry of Education of the People's Republic of China) (N.D.). The 9th 5-Year Plan for China's educational development and the development outline by 2010. [verified 26 Jul 2012] http://www.moe.edu.cn/publicfiles/business/htmlfiles/moe/moe_2807/200906/48868.html

Mertens, D.M. (2005). Research and evaluation in education and psychology: Integrating diversity with quantitative, qualitative, and mixed methods (2nd ed.). Thousand Oaks, CA; London: Sage Publications.

Milbrath, Y.L. & Kinzie, M.B. (2000). Computer technology training for prospective teachers: Computer attitudes and perceived self-efficacy. Journal of Technology and Teacher Education, 8(4), 373-396. Http://www.editlib.org/p/8044

Ministry of Economy and Planning, Kingdom of Saudi Arabia (2005). The Eighth Development Plan (1425/1426-1429/1430) A.H (2005-2009) A.D. [verified 26 Jul 2012] http://www.saudi.gov.sa/wps/portal/!ut/p/c4/04_SB8K8xLLM9MSSzPy8xBz9CP0os3iT MGenYE8TIwN3X0cLA8_g4JDAwEB3Q3dvY_3g1Dz9gmxHRQB5Q87U/?tabid=nat&contn m=The%20Eighth%20Development%20Plan

Ministry of Education (2005). The executive summary of the Ministry of Education ten-year plan. Ministry of Education in Saudi Arabia. [verified 26 Jul 2012] http://planipolis.iiep.unesco.org/Upload/Saudi%20Arabia/Saudi%20Arabia%20Education%20Plan%20English%20summary.pdf

Ndubisi, N.O. (2004). Factors influencing e-learning adoption intention: Examining the determinant structure of the decomposed theory of planned behaviour constructs. In Transforming knowledge into wisdom: Holistic approaches to teaching and learning. Proceedings HERDSA Miri 2004. Http://www.herdsa.org.au/wpcontent/uploads/conference/2004/papers/ndubisi.pdf

Nelson, A.R. (2010). Education as a global commodity. Nature, 464(197293), 1277-1280.

Northcote, M. (2009). Educational beliefs of higher education teachers and students: Implications for teacher education. Australian Journal of Teacher Education, 34(3), 69-81.

Onsman, A. (2011). It is better to light a candle than to ban the darkness: Government led academic development in Saudi Arabian universities. Higher Education, 62(4), 519-532.

Pew Internet (2012). Http://www.pewinternet.org/ Robertson and Al-Zahrani 1151

Prensky, M. (2001). Digital natives, digital immigrants. On the Horizon, 9(5), 1-6. Http://www.marcprensky.com/writing/Prensky%20-%20Digital%20Natives,%20Digital% 20Immigrants%20-%20Part1.pdf

Reimer, K.L. (2005). Integrating technology into the curriculum. In M.O. Thirunarayanan& A. Perez-Prado (Eds.), Integrating technology in higher education. New York: University Press of America, Inc.

Robertson, M., Fluck, A. & Webb, I. (2007). Seven steps to success with ICTs: Whole school approaches to sustainable change (1st ed.). Camberwell: ACER Press.

Sam, H.K., Othman, A.E.A., & Nordin, Z.S. (2005). Computer self-efficacy, computer anxiety, and attitudes toward the Internet: A study among undergraduates in Unimas. Educational Technology& Society, 8(4), 205-219. Http://www.ifets.info/journals/8_4/19.pdf

The World Bank (2012). Http://www.worldbank.org/

Toma, J.D. (2007). Expanding peripheral activities, increasing accountability demands and reconsidering governance in US higher education. Higher Education Research& Development, 26(1), 57-72.

UNESCO (2004). Building capacity of teachers/facilitators in technology-pedagogy integration for improved teaching and learning: Final report. Experts' Meeting on Teachers/Facilitators Training in Technology-Pedagogy Integration (18-20 June 2003). Http://www.unescobkk.org/ fileadmin/user_upload/ict/e-books/ICTBuidling_Capacity/BuildingCapacity.pdf

Valentine, G., Holloway, S. & Bingham, N. (2002). The digital generation?: Children, ICT and the everyday nature of social exclusion. Antipode, 34(2), 296-315.

Zeen-Aldeen, M.M. (2007). Competencies in e-learning (1st ed.). Jeddah: Kauarizm Scientific Publications. Authors: Margaret Robertson, Professor of Education
These references have been extracted automatically and may have some errors. Signed in users can suggest corrections to these mistakes.
Suggest Corrections to References