You are here: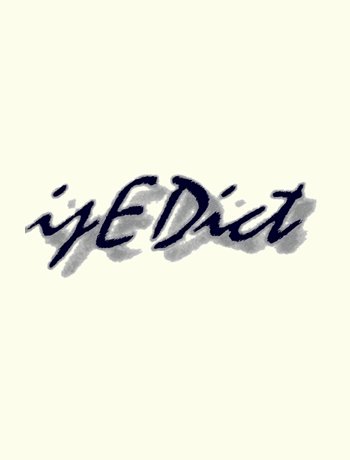 The effectiveness of 'VELT' in promoting English language communication skills: A Case Study in Malaysia
ARTICLE
Robinson Samuel, Retired College Lecturer, Malaysia ; Zaitun Bakar, University of Malaya, Malaysia
IJEDICT Volume 4, Number 3, ISSN 1814-0556 Publisher: Open Campus, The University of the West Indies, West Indies
Abstract
Virtual learning environments could be utilized to boost the development of English language skills among Malaysian primary school students. English Language proficiency has been deteriorating over the years and basic oral skills have been appalling due to lack of usage and reflective practice. English lessons that incorporate multimedia applications can exert powerful motivation and provide bored students with exciting new ways to learn. The aim of this paper is to examine if the newly created Virtual English Language Tool (VELT) could be used to improve the listening and speaking skills of primary school pupils in a sub-urban environment in Malaysia. A Year 5 class used VELT for a period of nine months. Donald Kirkpatrick's four-level model was used to evaluate this e-learning tool. The findings of the case study were quite encouraging.
Citation
Samuel, R. & Bakar, Z. (2008). The effectiveness of 'VELT' in promoting English language communication skills: A Case Study in Malaysia. International Journal of Education and Development using ICT, 4(3), 109-126. Open Campus, The University of the West Indies, West Indies. Retrieved October 16, 2021 from https://www.learntechlib.org/p/42330/.
Keywords
References
View References & Citations Map
Becta (2001), Primary Schools of the Future– Achieving Today. A Report to the DfEE, Becta (also available at http://www.becta.org.uk

Bluman, A.G. (2007). Elementary Statistics. A Step by Step Approach. (Sixth Edition) McGrawHill International Edition, McGraw-Hill. Pg 393. Carmen et al. (2003). Use of ICTs and the Perception of E-Learning among University Students: A Differential Perspective according to Gender and Degree Year Group in Interactive Educational Multimedia, No 7 (October 2003) pp 13-28.

Epstein, J.L. And Becker, H. (1982). 'Teachers reported Practices of Parent Involvement: Problems and Possibilities'. Elementary School Journal 82(2): pp 103-114.

Fairus Bin Leman (2003): Problems in Learning English in Rural Secondary Schools: A Case Study. Faculty of Education, University Kebangsaan Malaysia. Unpublished MA Thesis.

Fauziah, H. And Nita F.S (2002). Why aren't Students Proficient in ESL: The Teachers' Perspective: The English Teacher Volume XXVIII, June 2002.

Heppell, S (1999) 'Tripping the light fantastic in on-line', Computers in Education, Times Educational Supplement in Leask, M. And Meadows, J. Teaching and Learning with ICT in the Primary School, London: Routledge

Kirkpatrick, D.L. (1979). Techniques for evaluating training programs. In D.P. Ely & Plomp T. (Eds.), Classic Writings on Instructional Technology (Vol. 1, pp. 231 – 241). Englewood:

Krashen, S.D. (1976). 'Formal and Informal Linguistic Environments in Language Learning and Language Acquisition'. TESOL Quarterly, 10, pp 157 – 168.

Lofland, J., and Lofland, L.H. (1995). Analyzing Social Settings: A Guide to Qualitative Observation and Analysis, 3rd Ed. Belmont, CA: Wadsworth.

Lyle, S. (1993). 'An investigation into ways in which children talk themselves into meaning'. Language and Education, 7 (3): pp 181-187.

Miles, M.B., and Huberman, A.M. (1994). Qualitative Data Analysis: An Expanded Sourcebook. Thousand Oaks, CA: Sage.

Pillay, H. (1995). Fragments of a vision: A case study of the implementation of an English language curriculum programme in five Malaysian secondary schools. Unpublished Ph.D. Dissertation, University of East Anglia.

Pillay, H. (1998). Issues in the teaching of English in Malaysia. Accessed on 21st January 2004 from http://langue.hyper.chubu.ac.jp/jalt/pub/98/nov/pillay.htm

School Certificate Attainment Report (2005). Ministry of Education, Malaysia (Laporan Prestasi SPM, 2004 Pengarah Peperiksaan, Kementerian Pendidikan Malaysia).

Sotillo, S.M. (2005). Using Instant Messaging for Collaborative Learning: A CaseS tudy in Innovate, Journal of online education. February/March 2996 Volume 2, Issue 3. Accessed on November 20, 2005 from http://llt.msu.edu/vol4num1/sotillo/

Suresh, R. (2006), "70% of Grads from Public Institutions Jobless". Accessed on 14 th February 2006 from http://www.sun2surf.com/articles.cfm?id=14660

Zhang, H. & Kortner, N. (1995). 'Oral Language Development across the Curriculum'. ERIC Digests. Retrieved from http://www.ed.gov./databases/ERIC_Digests/ed389029.htm on
These references have been extracted automatically and may have some errors. Signed in users can suggest corrections to these mistakes.
Suggest Corrections to References