You are here: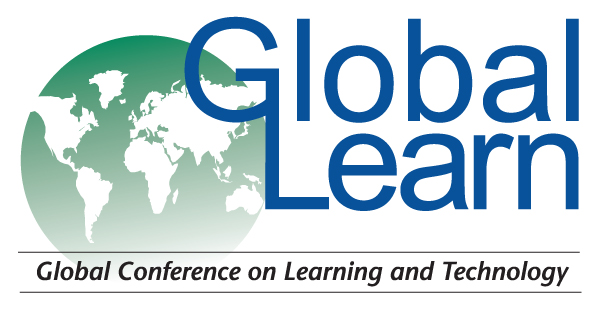 An Exploratory Study of Pre-service Teachers' Perceptions in Using Free and Open Source Tools
PROCEEDINGS
Global Learn, in Penang, Malaysia ISBN 978-1-880094-79-2 Publisher: Association for the Advancement of Computing in Education (AACE)
Abstract
This research is an exploratory study on how pre-service teachers perceive the use of free and open source tools (FOST) in their future teaching. Pre-service teachers are required to complete an array of activities involving the use of FOST: completing webquest lesson plans and writing assignments using OpenOffice Writer, completing a digital learning portfolio using OpenOffice Impress, creating and editing videos using VideoThang, manipulating and editing images using GIMP, and creating a personal class website using Google Sites. Employing the Likert-Scale questionnaire designs, pre-survey and post-survey will be utilized in this study. The participants will be approximately 100 pre-service teachers pursuing their undergraduate teaching degree who are enrolled in the Educational Learning Technology course (EDLT), called Integrating Technology with Teaching (EDLT 368), during the Spring Semester 2010, offered by the Department of Curriculum and Instruction at New Mexico State University, USA.
Citation
Gurung, B. & Asing-Cashman, J. (2010). An Exploratory Study of Pre-service Teachers' Perceptions in Using Free and Open Source Tools. In Z. Abas, I. Jung & J. Luca (Eds.), Proceedings of Global Learn Asia Pacific 2010--Global Conference on Learning and Technology (pp. 3621-3626). Penang, Malaysia: Association for the Advancement of Computing in Education (AACE). Retrieved August 5, 2021 from https://www.learntechlib.org/primary/p/34446/.
Keywords
References
View References & Citations Map
Adamy, P., & Boulmetis, J. (2005). The impact of modeling technology integration on pre-service teachers' technology confidence. Journal of Computing in Higher Education, 17(2), 100-120.
Asselin, M. & Doiron, R. (2008). Towards transformative pedagogy for school libraries. School Libraries Worldwide, 14(2), 1-18.
Baser, M. (2006). Romoting conceptual change through active learning using open source software for physics simulations. Australasian Journal of Educational Technology22(3), 336-354.
Beatty, B. & Ulasewicz, C. (2006). Online teaching and learning in transition: Faculty perspectives on moving from blackboard to the moodle learning management system. TechTrends,50(4), 36-45.
Churchill, D. (2009). Educational applications of Web 2.0: Using blogs to support teaching and learning. British Journal of Educational Technology, 40(1), 179-183.
Cormode, G., & Krishnamurthy, B. (2008). Key differences between Web 1.0 and Web 2.0. First Monday, 13(6). Retrieved from http://www.uic.edu/htbin/cgiwrap/bin/ojs/index.php/fm/article/view/2125/1972
Feiman-Nemser, S. (2001). From preparation to practice: Designing a continuum to strengthen and sustain teaching. Teachers College Record, 103(6), 1013-1055.
Greenhow, C., Robelia, B., & Hughes, J.E.(2009). Learning, Teaching, and Scholarship in a Digital Age: Web 2.0 and Classroom Research: What Path Should We Take Now? Educational Researcher, 38(4), 246–259.
Groff, J., & Mouza, C. (2008). A framework for addressing challenges to classroom technology use. AACE Journal, 16(1), 21-46.
IHMC (2009). Concept Maps (2009). Retrieved April 3, 2009 from http://cmap.ihmc.us/
Jonassen, D.H., Howland, J., Moore, J. & Marra, R.M. (2003). Learning to solve problems with technology: A constructivist perspective. New
Kersaint, G., Horton, B., Stohl, H., & Garofalo, J. (2003). Technology beliefs and practices of mathematics education faculty. Journal of Technology and Teacher Education, 11(4), 549-577.
Koehler, M.J., & Mishra, P. (2008). Introducing TPCK. In American Association of Colleges for Teachers (Ed.), Handbook of Technological Pedagogical Content Knowledge (TPCK) for Educators (pp. 3-27). New York: Routledge.
Kumar, M.S.V. (2005). From open resources to educational opportunity. ALT-J, Research in Learning Technology, 13(3), 241– 247.
Lankshear, C., & Knobel, M. (2006, April). Blogging as participation: The active sociality of a new literacy. Paper presented at the annual meeting of the American Educational Research Association, San Francisco, CA. Retrieved March 30, 200, from http://www.geocities.com/C.lankshear/bloggingparticipation.pdf Lisowski, L.R., Lisowski, J.A., & Nicolia, S. (2007). Infusing Technology into Teacher Education: Doing More with Less. Computers in the Schools, 23(3), 71-92.
Marri, A.R. (2005). Educational technology as a tool for multicultural democratic education: The case of one US history teacher in an underresourced high school. Contemporary Issues in Technology and Teacher Education, 4(4), 395-409.
Marshall, P.L. (2001) Multicultural education and technology: Perfect pair or odd couple? ERIC Digest. Retrieved April 21, 2006 from http://www.ericdigests.org/2002-3/odd.htm
Mullen, R. & Wedwick, L. (2008). Avoiding the digital abyss: Getting started in the classroom with YouTube, Digital Stories, and Blogs. ClearingHouse, 82(2),66-69.
Neo, M. & Neo, T.K. (2002). Building constructivist learning environment using a multimedia design project– a Malaysian experience. Journal of Educational Multimedia and Hypermedia, 11(2), 141-153. Retrieved April 4, 2007, from WilsonWeb database.
NetDay. (2001, May). The Internet, technology and teachers. Executive Summary. Retrieved April 21, 2006 from http://www.netday.org/downloads/executive_summary.pdf
Oliver, K. (2007). Leveraging Web 2.0 in the redesign of a graduate-level technology integration course. TechTrends, 51(5), 5561
O'Reilly, T. (2005). What Is Web 2.0 Design Patterns and Business Models for the Next Generation of Software Retrieved March 21, 2009 from http://www.oreillynet.com/pub/a/oreilly/tim/news/2005/09/30/what-is-web-20.html
O'Reilly, T. (2007). What is Web 2.0: Designs patterns and business model for the next generation of software. Communications and Strategies, 65(1), 17-37.
Pan, G. & Bonk, C.J. (2007). The Emergence of open-source software in North America. International Review of Research in Open and Distance Learning, 8(3), 1-17.
Richardson, W. (2007). Teaching in a Web 2.0 world. Kappa Delta Pi Record, 43(4), 150-151.
Riley, R. (1998, February 17). Education first: Building America's future. The Fifth Annual State of American Education speech. Seattle, Washington. Retrieved April 21, 2006 from http://www.ed.gov/Speeches/980217.html
Pan, A.C. (1998). Optimize the web for better instruction. Proceedings of the Technology and Teacher Education Annual, 1998, 146-149. Retrieved February 25, 2006 from Education Resources Information Center (ERIC) database.
Pew Internet Project (2009). Teens and social medial: An Overview by Amanda Lenhart. Retrieved October 27, 2009 from http://www.pewinternet.org/Presentations/2009/17-Teens-and-Social-Media-An-Overview.aspx
Pfaffman, J. (2007). It's time to consider open source software. TechTrends, 51(3), 38-43
Pfaffman, J. (2008). Transforming high school classrooms with free/open source software: It's time for an open source software revolution. High school journal, 91(3), 25-31
Scacchi, W., Feller, J., Fitzgerald, B., Hissan, S., & Lakhani, K. (2006). Understanding free/open source software development processes. Software improvment and practice, 11, 95-105.
Solomon, G., & Schrum, L. (2007). Web 2.0: New tools, new schools. Washington, DC: International Society for Technology in Education.
Stallman, R. (2002). Free Software, Free Society: Selected essays of Richard M. Stallman. Boston, MA: GNU Press
Sowe, S.K. & Stamelos, I.G. (2007). Involving software engineering students in open source software projects: Experiences from a pilot study. Journal of Information Systems Education, 18(4), 425-436.
Tapscott, D. (1997). Growing up digital: The rise of net generation. McGrawhill Companies
These references have been extracted automatically and may have some errors. Signed in users can suggest corrections to these mistakes.
Suggest Corrections to References