You are here: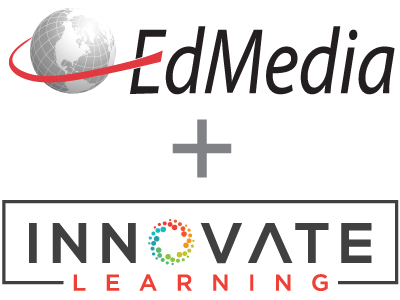 Use of Learning Strategies in Web-based Project Tasks
PROCEEDINGS
Lih-Juan ChanLin, Fu-Jen Catholic University, Taiwan, Taiwan
EdMedia + Innovate Learning, in Honolulu, HI, USA ISBN 978-1-880094-73-0 Publisher: Association for the Advancement of Computing in Education (AACE), Waynesville, NC
Abstract
As more online courses become accessible, many professions have adopted web-based learning in training and education. Web-based learning promotes computer-mediated interaction and increased flexibility in the time and space for learning. Within the web-based learning settings, providing students with self-directed learning tasks and analyzing students' learning strategies are critical. The purpose of this study was to observe students' use of strategies and their learning outcomes in a web-based learning setting. To promote self-directed learning, group project-based tasks were assigned to encourage students' interactions with their peers and the instructor. Electronic learning portfolios, including online discussions, projects, and assignments were assessed for further analysis. Strategies used in the web-based learning context were identified.
Citation
ChanLin, L.J. (2009). Use of Learning Strategies in Web-based Project Tasks. In G. Siemens & C. Fulford (Eds.), Proceedings of ED-MEDIA 2009--World Conference on Educational Multimedia, Hypermedia & Telecommunications (pp. 1677-1682). Honolulu, HI, USA: Association for the Advancement of Computing in Education (AACE). Retrieved September 26, 2022 from https://www.learntechlib.org/primary/p/31703/.
References
View References & Citations Map
Alexander, P.A., Murphy, P.K., Woods, B.S., & Dubon, K.E. (1997). College instruction and concomitant changes in students' knowledge, interest, and strategy use: A study of domain learning. Contemporary Educational Psychology, 22(2), 125-146.
Al-Hilawani, Y.A., & Sartawi, A.A. (1997). Study skills and habits of female university students. College Student Journal, 31, 537-544.
Boyd, D.T., Boyd S.C., & Boyd W.L. (2000). Changes in accounting education: Improving principles content for better understanding. Journal of Education for Business, 76 (1), 36-42.
Brunetti, A.J., Petrell, R.J., & Sawada, B. (2003). Team project-based learning enhances awareness of sustainability at the University of British Columbia, Canada. International Journal of Sustainability in Higher Education, 4(1), 210-217.
ChanLin, L. (2008). Technology integration applied to project-based learning in science. Innovations in Education and Teaching International, 45(1), 55-65.
Gunawardena, C.N. & McIssac, M.S. (2003). Distance education. In D.H. Jonassen (Ed.), Handbook of research for educational communications and technology (pp.355-395). Mahwah, NJ: Lawrence Erlbaum.
Harvey, V.S. (1995). Teaching study skills. In A. Thomas& J. Grimes (Eds.), Best practices in school psychology (3rd ed., 00. 931-942). Washington, DC: National Association of School Psychologies.
Huang W. & ChanLin, L. (2007) Promoting library and information learning activities in project-based learning. Journal of Educational Media& Library Science, 45(1), 1-26.
Hutchinson, D. (2007). Teaching practices for effective cooperative learning in an online learning environment (OLE). Journal of Information Systems, 18(3), 357-367
Johnson, D.W., Johnson, R.T. & Smith, KA. (1991), Cooperative learning: Increasing College Faculty Instructional Productivity, ASHE-ERIC Higher Education Report Number 4, School of Education and Human Development, The George Washington University, Washington, D.C., pp. 15-25.
Larose, S., & Roy, R. (1991). The role of prior academic performance and nonacademic attributes in the prediction of the success of high-risk college students. Journal of College Student Development, 32, 171-177.
Lee, I. (2002). Gender differences in self-regulated on-line learning strategies within Korea's University context. Educational Technology and Development, 50(1), 101-111.
Lightner, S., Bober, M.J. & Willi, C. (2007). Team-based activities to promote engaged learning. College Teaching, 55(1), 5-18.
Lofstrom, E. & Nevgi, A. (2007). From strategic planning to meaningful learning: diverse perspectives on the development of web-based teaching and learning in higher education. British Journal of Educational Technology, 38(2), 312-324.
Meyer, D.K. & Turner, J.C. (2002). Using instructional discourse analysis to study the scaffolding of student self-regulation. Educational Psychologist, 37(1), 17-25.
Mansour, B.E. & Mupinga, D.M. (2007). Students' positive and negative experiences in hybrid and online classes. College Student Journal, 40(1), 242-248.
Parker, N.K. (2004). The quality dilemma in online education. In T. Anderson& F. Elloumi (Eds), Theory and practice of online learning (pp. 385-421). Athabasca University. Retrieved February 7, 2008, from
Proctor, B.E., Prevatt, F., Adams, K., Hurst, A. & Petscher, Y. (2006). Study skills profiles of normal-achieving and academically-struggling college students. Journal of College Student Development, 47(1), 37-51.
Ramsden P. (2003). Learning to Teach in Higher Education, 2nd Ed. RoutledgeFalmer, London and New York.
Rodriguez, J., Ortiz, I. & Dvorsky, E. (2006). Introducing evolution using online activities in a nonmajor biology course. Journal of College Science Teaching, 35(6), 31-35.
Saunders, L. (2007). Regional accreditation organizations' treatment of information literacy: Definitions, collaboration, and assessment. The Journal of Academic Librarianship, 33 (3), 317-326.
Sizoo, S., Agrusa, J.F., & Iskat, W. (2005). Measuring and developing the learning strategies of adult career and vocational education students. Education, 125(4), 527-539.
Song, L. & Hill, J.R. (2007). A conceptual model for understanding self-directed learning online. Journal of Interactive Online Learning, 6(1), 27-42.
Tempelman-Kluit, N. (2006). Multimedia learning theories and online instruction. College& Research Libraries, 67(4), 364-369.
Vonderwell, S. & Turner, S. (2005). Active learning and preservice teachers' experience in an online course: A case study. Journal of Technology and Teacher Education, 13(1), 65-84.
Weinstein, C.E., Husman, J. & Dierking, D.R. (2000). Intervention with a focus on learning strategies. In M. Boekaerts, P.R. Pintrich & M. Ziedner (Eds.), Handbook of self-regulation (pp. 727-747. San Diego:
These references have been extracted automatically and may have some errors. Signed in users can suggest corrections to these mistakes.
Suggest Corrections to References