You are here:
Information technology pathways in education: Interventions with middle school students
ARTICLE
Computers & Education Volume 135, Number 1, ISSN 0360-1315 Publisher: Elsevier Ltd
Abstract
Although there continue to be many efforts to increase STEM interest in the younger audience, shortages in the STEM fields continue to exist. In order to combat this shortage, this study sought to implement supplementary hands-on, problem-based learning into the classroom to positively influence teenagers' attitudes regarding STEM and IT through an industry outreach partnership. This study was seeking the implications on students' career readiness skills as well as gauging career interest towards STEM fields. The study also examined STEM and IT from the educator side to see if educators, with no technology endorsements, had the time and ability to correctly implement the activities. These two items have large implications for future supplementary STEM-IT implementations in the classroom from both the student and educator perspectives. In order to fully capture these two diverse viewpoints, 645 students and their educators were surveyed in a pre-posttest format. One of the most noteworthy findings was the students lack of knowledge regarding IT, including what the acronym meant, technical skills needed and career expectations. Educators also reported an increase in knowledge and appreciation of the real-world, hands-on curricular activities. Again, these results indicate significant finds which could have an impact on implementing supplementary STEM-IT curricula in the middle grades.
Citation
Hollman, A.K., Hollman, T.J., Shimerdla, F., Bice, M.R. & Adkins, M. (2019). Information technology pathways in education: Interventions with middle school students. Computers & Education, 135(1), 49-60. Elsevier Ltd. Retrieved August 12, 2020 from https://www.learntechlib.org/p/208191/.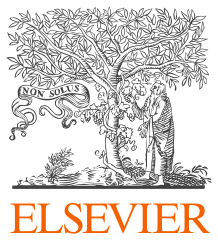 This record was imported from Computers & Education on April 7, 2019. Computers & Education is a publication of Elsevier.
Full text is availabe on
Science Direct: http://dx.doi.org/10.1016/j.compedu.2019.02.019
Keywords
References
View References & Citations Map
Baran, M., & Maskan, A. (2010). The effect of project-based learning on pre-service physics teachers electrostatic achievements. Cypriot Journal of Educational Sciences, 5(4), pp. 243-257.

Bass, K.M., Dahl, I.H., & Panahandeh, S. (2016). Designing the game: How a project-based media production program approaches STEAM career readiness for underrepresented young adults. Journal of Science Education and Technology, 25(6), pp. 1009-1024.

Bybee, R.W. (2010). The teaching of science: 21st century perspectives. Arlington, Virginia: NSTA Press.

Corbin, J., Strauss, A., & Strauss, A.L. (2014). Basics of qualitative research.

DeJarnette, N. (2012). America's children: Providing early exposure to STEM (science, technology, engineering and math) initiatives. Education, 133(1), pp. 77-84.

DeVellis, R.F. (2003). Scale development: Theory and applications. Thousand Oaks, CA: Sage.

Diekman, A.B., Clark, E.K., Johnston, A.M., Brown, E.R., & Steinberg, M. (2011). Malleability in communal goals and beliefs influences attraction to stem careers: Evidence for a goal congruity perspective. Journal of Personality and Social Psychology, 101(5), p. 902.

Duch, B.J., Groh, S.E., & Allen, D.E. (2001). Why problem-based learning? A case study of institutional change in undergraduate education. The power of problem-based learning, pp. 3-11. Sterling, VA: Stylus.

Duran, M., & Sendag, S. (2012). A preliminary investigation into critical thinking skills of urban high school students: Role of an IT/STEM program. Creative Education, 3(02), p. 241.

Elam, M.E., Donham, B.L., & Soloman, S.R. (2012). An engineering summer program for underrepresented students from rural school STEM Camp 300 Volume 114 (6) districts. Journal of STEM Education : Innovations and Research, 13(2), pp. 35-44.

Hall, J.M., & Ponton, M.K. (2005). Mathematics self-efficacy of college freshman. Journal of Developmental Education, 28(3), p. 26.

Han, S., Capraro, R., & Capraro, M.M. (2014). How science, technology, engineering, and mathematics (STEM) project-based learning (PBL) affects high, middle, and low achievers differently: The impact of student factors on achievement. International Journal of Science and Mathematics Education, 13(5), pp. 1089-1113.

Hayden, K., Ouyang, Y., Scinski, L., Olszewski, B., & Bielefeldt, T. (2011). Increasing student interest and attitudes in STEM: Professional development and activities to engage and inspire learners. Contemporary Issues in Technology and Teacher Education, 11(1), pp. 47-69.

Herman, B.C. (2015). The influence of global warming science views and sociocultural factors on willingness to mitigate global warming. Science Education, 99(1), pp. 1-38.

Hmelo-Silver, C.E. (2004). Problem-based learning: What and how do students learn?. Educational Psychology Review, 16(3), pp. 235-266.

Holdren, J.P., Lander, E.S., & Varmus, H. (2010). Prepare and inspire: K-12 education in science, technology, engineering, and math (STEM) for America's future. Executive report). Washington, DC: President's Council of Advisors on Science and Technology.

Hooley, T., Marriott, J., & Sampson, J.P. (2011). Fostering college and career readiness: How career development activities in schools impact on graduation rates and students' life success. Derby: International Centre for Guidance Studies, University of Derby.

Kiwana, L., Kumar, A., & Randerson, N. (2011). An investigation into why the UK has the lowest proportion of female engineers in the EU.

Kloser, M., Wilsey, M., Twohy, K.E., Immonen, A.D., & Navotas, A.C. (2018). "We do STEM": Unsettled conceptions of STEM education in middle school STEM classrooms. School Science & Mathematics, 118(8), pp. 335-347.

Kulturel-Konak, S., Konak, A., Esparragoza, I.E., & Kremer, G.E.O. (2013). In integrated STEM education conference (ISEC), 2013 IEEE.

Little, A.J., & León de la Barra, B.A. (2009). Attracting girls to science, engineering and technology: An Australian perspective. European Journal of Engineering Education, 34(5), pp. 439-445.

Lou, S.J., Shih, R.C., Diez, C.R., & Tseng, K.H. (2011). The impact of problem-based learning strategies on STEM knowledge integration and attitudes: An exploratory study among female Taiwanese senior high school students. International Journal of Technology and Design Education, 21(2), pp. 195-215.

Maltese, A.V., & Tai, R.H. (2011). Pipeline persistence: Examining the association of educational experiences with earned degrees in STEM among US students. Science Education, 95(5), pp. 877-907.

Marshall, J.A., & Harron, J.R. (2018). Making learners: A framework for evaluating making in STEM education. Interdisciplinary Journal of Problem-Based Learning, 12(2), p. 3.

Mattern, K., Allen, J., & Camara, W. (2016). Thoughts on a multidimensional middle school index of college readiness. Educational Measurement: Issues and Practice, 35(3), pp. 30-34.

McMillan, J.H., & Schumacher, S. (2001). Research in education: A conceptual introduction. New York: Longman.

Mohr‐Schroeder, M.J., Jackson, C., Miller, M., Walcott, B., Little, D.L., Speler, L., (2014). Developing middle school students' interests in STEM via summer learning experiences: See Blue STEM camp. School Science & Mathematics, 114(6), pp. 291-301.

Mouza, C., Marzocchi, A., Pan, Y.C., & Pollock, L. (2016). Development, implementation, and outcomes of an equitable computer science after-school program: Findings from middle-school students. Journal of Research on Technology in Education, 48(2), pp. 84-104.

[NCE] Nebraska Career Education (2011). Nebraska standards for career ready practice: Preparation for college and career. Lincoln, NE: NCE & Nebraska Department of Education (NDE). Available online: https://www.education.ne.gov/nce/careerreadinessstandards/.

[NDE] Nebraska Department of Education (2017). 2017 science standards. Retrieved from https://www.education.ne.gov/science/.

[NDYTI] Nebraska Developing Youth Talent Initiative (2017). State grant funding for manufacturing and information technology (IT). Retrieved from https://opportunity.nebraska.gov/program/nebraska-developing-youth-talent-initiative/.

NGSS Lead States (2013). Next generation science standards: For states, by states. Washington, DC: The National Academy Press.

Nugent, G., Barker, B., Grandgenett, N., & Adamchuk, V.I. (2010). Impact of robotics and geospatial technology interventions on youth STEM learning and attitudes. Journal of Research on Technology in Education, 42(4), pp. 391-408.

Project Lead the Way (PLTW) (2017). Project Lead the way: Inspiring, engaging and empowering K-12 students. Retrieved from https://www.pltw.org/.

Ritchie, J., & Spencer, L. (2002). Qualitative data analysis for applied policy research. The qualitative researcher's companion, 573(2002), pp. 305-329.

Rugarcia, A., Felder, R.M., Woods, D.R., & Stice, J.E. (2000). The future of engineering education I: A vision for a new century. Chemical Engineering Education, 34(1), pp. 16-25.

Sahin, A., Ayar, M.C., & Adiguzel, T. (2014). STEM related after-school program activities and associated outcomes on student learning. Educational Sciences: Theory and Practice, 14(1), pp. 309-322.
Savery, J.R. (2015). Overview of problem-based learning: Definitions and distinctions. Essential readings in problem-based learning: Exploring and extending the legacy of howard S. Barrows.

Schrum, L., Davis, N.E., Jacobsen, M., Lund, A., Ferhan Odabasi, H., & Voogt, J. (2015). A global perspective: Current trends and issues in ICT for 21st century education. Paper presented at American education research association annual meeting, chicago, US, april 2015.

Schrum, L., & Levin, B.B. (2016). Educational technologies and twenty-first century leadership for learning. International Journal of Leadership in Education, 19(1), pp. 17-39.

The Infinity Project (2017). The infinity project: K-12 programs. Retrieved from https://www.smu.edu/Lyle/Institutes/CaruthInstitute/K-12Programs/InfinityProject.

Torp, L., & Sage, S. (2002). Problem as possibilities: Problem-based learning for K-16 education., pp. 10-20. Alexandria, VA: Association for Supervision and Curriculum Development.

Tseng, K.H., Chang, C.C., Lou, S.J., & Chen, W.P. (2013). Attitudes towards science, technology, engineering and mathematics (STEM) in a project-based learning (PjBL) environment. International Journal of Technology and Design Education, 23(1), pp. 87-102.

United States Department of Labor [US Dept of Labor] (2018). Occupational outlook handbook: Fastest growing occupations between 2016-2016. Available online: https://www.bls.gov/ooh/fastest-growing.htm.

Vennix, J., den Brok, P., & Taconis, R. (2018). Do outreach activities in secondary STEM education motivate students and improve their attitudes towards STEM?. International Journal of Science Education, 40(11), pp. 1263-1283.

Wagner, T. (2008). Rigor redefined. Educational leadership. Rigor redefined. Educational leadership, Vol. 66, pp. 20-24.

Wang, X. (2013). Why students choose STEM majors: Motivation, high school learning, and postsecondary context of support. American Educational Research Journal, 50(5), pp. 1081-1121.

Windschitl, M. (2009). Cultivating 21st century skills in science learners: How systems of teacher preparation and professional development will have to evolve. Paper commissioned by national academy of science's committee on the development of 21st century skills. Washington, DC.
These references have been extracted automatically and may have some errors. Signed in users can suggest corrections to these mistakes.
Suggest Corrections to References