You are here:
New literacy practice in a facebook group: The case of a residential learning community
ARTICLE
Computers & Education Volume 134, Number 1, ISSN 0360-1315 Publisher: Elsevier Ltd
Abstract
To explore how an online platform provides opportunities for new literacy practices to members of a learning community to connect and collaborate with one another within a participatory culture in supporting the learning experience in the physical space of a dormitory, we used the six-year Facebook (FB) public group data of a university residential program as an open laboratory. A total of 7396 postings by 764 authors were retrieved using a computational approach (a total of 1572 members participated in these posts). For the purposes of this study, the "Likes" received by each posting were considered an indication of the level of approval of others' viewpoints or appreciation for the information shared by other participants. The 311 posts (4%) that received more than 41 Likes represented 19,451 Likes (21.6%) expressed by the group members. We selected and examined them in depth using qualitative content analysis and discourse analysis. Finally, the 122 authors of the 311 entries were clustered into three profiles and analyzed to determine the patterns of "magnet" participants or opinion leaders. Overall, this study provided a vehicle to determine the ways by which the characteristics of new literacy practices, especially "collective intelligence," "appropriation," and "fun," are applied in the context of a FB group, which functions as an informal learning environment in a formal learning setting. The study also identified the content, format, peer interactions, and student-teacher interactions of a student-managed and residential teacher-facilitated, technology-enhanced learning environment in support of the mission of the residential program. The study's findings demonstrate how an online platform played a significant role in supporting the learning experience occurring in a dormitory and the face-to-face activities of the participants. Such a platform has the advantages of involving more people and supplementing the college students' process of striving for social and intellectual development by allowing them to state opinions, negotiate meanings, address confrontation, articulate reasoning, and consider options. The platform also facilitates the equally important process of emotional development, as it provides the students with a sense of belonging, allows them to enjoy shared moments, and enhances their perceptions of being able to contribute to a common goal.
Citation
Chen, S.Y., Kuo, H.Y. & Hsieh, T.C. (2019). New literacy practice in a facebook group: The case of a residential learning community. Computers & Education, 134(1), 119-131. Elsevier Ltd. Retrieved February 18, 2020 from https://www.learntechlib.org/p/208178/.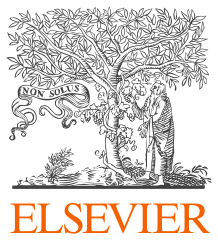 This record was imported from Computers & Education on March 15, 2019. Computers & Education is a publication of Elsevier.
Full text is availabe on
Science Direct: http://dx.doi.org/10.1016/j.compedu.2019.01.008
References
View References & Citations Map
Alvermann, D.E. (2008). Why bother theorizing adolescents' online literacies for classroom practice and research?. Journal of Adolescent & Adult Literacy, 52(1), pp. 8-19.

Asterhan, C.S.C., & Rosenberg, H. (2015). The promise, reality and dilemmas of secondary school teacher-student interactions in Facebook: The teacher perspective. Computers & Education, 85, pp. 134-148.

Blank, G. (2013). Who creates content? Stratification and content creation on the Internet. Information, Communication & Society, 16(4), pp. 590-612.

Chen, S.Y. (2018). Literacy and connected learning within a participatory culture: Linkages to collective intelligence efficacy and civic engagement. The Asia-Pacific Education Researcher, 27(3), pp. 167-175.

Coiro, J., Knobel, M., Lankshear, C., & Leu, D.J. (2008). Central issues in new literacies and new literacies research. Handbook of research in new literacies, pp. 1-21. Mahwah, NJ: Erbaum.

Cross, K.P. (1998). Why learning communities? Why now. About Campus, 4(11).

Davies, J. (2012). Facework on facebook as a new literacy practice. Computers & Education, 59(1), pp. 19-29.
Dawson, S., & Siemens, G. (2014). Analytics to literacies: The development of a learning analytics framework for multiliteracies assessment. International Review of Research in Open and Distance Learning, 15(4), pp. 284-305.
Gan, Y.C., & Zhu, Z.T. (2007). A learning framework for knowledge building and collective wisdom advancement in virtual learning communities. Educational Technology & Society, 10(1), pp. 206-226.

Giglietto, F., Rossi, L., & Bennato, D. (2012). The open laboratory: Limits and possibilities of using Facebook, Twitter, and YouTube as a research data source. Journal of Technology in Human Services, 30(3–4), pp. 145-159.

Greenhow, C. (2011). Online social networks and learning. On the Horizon, 19, pp. 4-12.

Greenhow, C., & Lewin, C. (2016). Social media and education: Reconceptualizing the boundaries of formal and informal learning. Learning, Media and Technology, 41(1), pp. 6-30.

Hayes, R.A., Carr, C.T., & Wohn, D.Y. (2016). One click, many meanings: Interpreting paralinguistic digital affordances in social media. Journal of Broadcasting & Electronic Media, 60(1), pp. 171-187.

Hogan, B. (2010). The presentation of self in the age of social media: Distinguishing performances and exhibitions online. Bulletin of Science, Technology & Society, 30(6), pp. 377-386.

Hu, Y.-L., Ching, G.S., & Hung, C.-H. (2015). Comparison of concepts within the residential colleges in Taiwan. International Journal of Information and Education Technology, 5(12), pp. 936-940.

Inkelas, K.K., Johnson, D., Lee, Z., Daver, Z., Longerbeam, S.D., & Vogt, K. (2006). The role of living-learning programs in students' perceptions of their intellectual growth at three large universities. NASPA Journal, 43(1), pp. 115-143.

Inkelas, K.K., & Weisman, J. (2003). Different by design: An examination of student outcomes among participants in three types of living-learning programs. Journal of College Student Development, 44, pp. 335-368.

International Reading Association (2009). New literacies and 21st-century technologies: A position statement of the international reading association. Newark, DE: Author.

Jenkins, H., Purushotma, R., Weigel, M., Clinton, K., & Robison, A.J. (2009). Confronting the challenges of participatory culture: Media education for the 21st century.

Keles, E. (2017). Use of Facebook for the community services practices course.

Khan, M.L., Wohn, D.Y., & Ellison, N.B. (2014). Actual friends matter: An internet skills perspective on teens' information academic collaboration on Facebook. Computers & Education, 79, pp. 138-147.

Kirschner, P.A. (2015). Facebook as learning platform: Argumentation superhighway or dead-end street?. Computers in Human Behavior, 53, pp. 621-625.

Kuh, G.D. (1996). Some things we should forget. About Campus, 1(4), pp. 10-15.

Lafferty, N.T., & Manca, A. (2015). Perspectives on social media in and as research: A synthetic review. International Review of Psychiatry, 27(2), pp. 85-96.

Lankshear, C., & Knobel, M. (2003). New Literacies: Changing knowledge and classroom learning. New York: Open University Press.

Lankshear, C., & Knobel, M. (2006). New literacies: Everyday practices and classroom learning. Buckingham, U.K.: Open University Press.

Lankshear, C., & Knobel, M. (2007). "Sampling "the new" in new literacies. A new literacies sampler, pp. 1-24. New York, NY: Peter Lang.

Lee, L., Chen, D.-T., Li, J.-Y., & Lin, T.-B. (2015). Understanding new media literacy: The development of a measuring instrument. Computers & Education, 85, pp. 84-93.

Manca, S., & Ranieri, M. (2013). Is it a tool suitable for learning? A critical review of the literature on FB as a technology-enhanced learning environment. Journal of Computer Assisted Learning, 29, pp. 487-504.
Manca, S., & Ranieri, M. (2016). Is facebook still a suitable technology-enhanced learning environment? An updated critical review of the literature from 2012 to 2015. Journal of Computer Assisted Learning, 32(6), pp. 503-528.

Moreno, M.A., Jelenchick, L.A., Egan, K.G., Cox, E., Young, H., & Gannon, K.E. (2011). Feeling bad on Facebook: Depression disclosures by college students on a social networking site. Depression and Anxiety, 28, pp. 447-455.

Reynolds, B.L., & Wang, S.-L. (2014). An investigation of the role of article commendation and criticism in Taiwanese university students' heavy BBS usage. Computers & Education, 78, pp. 210-226.

Rosen, L.D. (2010). Rewired: Understanding the iGeneration and the way they learn. New York: Palgrave Macmillan.

Shum, S.B., & Ferguson, R. (2012). Social learning analytics. Educational Technology & Society, 15(3), pp. 3-26.

Smith, R.A. (2015). Magnets and seekers: A network perspective on academic integration inside two residential communities. The Journal of Higher Education, 86(6), pp. 893-922.

Soleša-Grijak, Đ., & Soleša, D. (2015). Survey of collective intelligence as interdisciplinary phenomenon. Hrvatski časopis za odgoj i obrazovanje, 17(1), pp. 243-260.

Stephansen, H.C., & Couldry, N. (2014). Understanding micro-processes of community building and mutual learning on twitter: A 'small data'approach. Information, Communication & Society, 17(10), pp. 1212-1227.

Tapscott, D. (2009). Grown up digital: How the net generation is changing your world. New York: McGraw-Hill.

Zeller, W.J., James, P., & Klippenstein, S. (2002). The residential nexus: A focus on student learning. Columbus, OH: Association of College and University Housing Officers International.
These references have been extracted automatically and may have some errors. Signed in users can suggest corrections to these mistakes.
Suggest Corrections to References