You are here:
Class meeting frequency, start times, and academic performance
ARTICLE
Chad Cotti, University of Wisconsin ; John Gordanier, Orgul Ozturk, University of South Carolina, United States
Economics of Education Review Volume 62, Number 1, ISSN 0272-7757 Publisher: Elsevier Ltd
Abstract
This paper examines the relationship between the start time and meeting frequency of college courses and the academic performance of students. Using administrative data from a large public university, we account for both student and instructor fixed effects. Consistent with a large literature, we find a positive time of day effect. That is, students earn higher grades in classes that start later. However, contrary to previous literature, we find students earn higher grades in classes with fewer meeting times when not accounting for instructor fixed effects. This effect is entirely explained by instructor sorting on course schedules. Instructors that assign higher grades, either due to quality of instruction or grade leniency, are more likely to meet twice a week rather than three times a week. Including instructor fixed effects, we find no difference in two-day a week classes and three-day a week classes. However, grades are lower in classes that meet just once a week.
Citation
Cotti, C., Gordanier, J. & Ozturk, O. (2018). Class meeting frequency, start times, and academic performance. Economics of Education Review, 62(1), 12-15. Elsevier Ltd. Retrieved January 20, 2020 from https://www.learntechlib.org/p/206138/.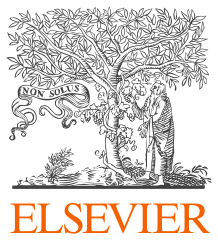 This record was imported from Economics of Education Review on March 1, 2019. Economics of Education Review is a publication of Elsevier.
Full text is availabe on
Science Direct: http://dx.doi.org/10.1016/j.econedurev.2017.10.010
Keywords
References
View References & Citations Map
Anderson, D.M., & Walker, M.B. (2015). Does shortening the school week impact student performance? Evidence from the four-day school week. Education Finance and Policy, 10(3), pp. 314-349.

Cardinali, D.P. (2008). Chronoeducation: How the biological clock influences the learning process. The educated brain: Essays in neuroeducation, pp. 110-126. Cambridge: Cambridge University Press.

Carrell, S.E., Maghakian, T., & West, J.E. (2011). A's from Zzzz's? The causal effect of school start time on the academic achievement of adolescents. American Economic Journal: Economic Policy, 3(3), pp. 62-81.

David, M. (2008). Are 4-day workweeks the future?.

Diette, T.M., & Raghav, M. (2017). Does early bird catch the worm or a lower GPA? Evidence from a liberal arts college. Applied Economics, 49(33), pp. 3341-3350.

Diette, T.M., & Raghav, M. (2017). Do GPAs differ between longer classes and more frequent classes at liberal arts colleges?. Research in Higher Education, pp. 1-9.

Dills, A.K., & Hernández-Julián, R. (2008). Course scheduling and academic performance. Economics of Education Review, 2(6), pp. 646-654.

Edwards, F. (2012). Early to rise? The effect of daily start times on academic performance. Economics of Education Review, 31(6), pp. 970-983.

Eide, E.R., & Showalter, M.H. (2012). Sleep and student achievement. Eastern Economic Journal, 38(4), pp. 512-524.

Eren, O., & Millimet, D.L. (2007). Time to learn? The organizational structure of schools and student achievement. Empirical Economics, 32(2-3), pp. 301-332.

Gallo, M.A., & Odu, M. (2009). Examining the relationship between class scheduling and student achievement in college algebra. Community College Review, 36(4), pp. 299-325.

Hafner, K. (2006). How thursday became the new friday.

Henebry, K. (1997). The impact of class schedule on student performance in a financial management course. Journal of Education for Business, 73(2), pp. 114-120.

Hinrichs, P. (2011). When the bell tolls: the effects of school starting times on academic achievement. Education, 6(4), pp. 486-507.

Hughes, W.W. (2004). Blocking student performance in high school?. Economics of Education Review, 23(6), pp. 663-667.

Itzek-Greulich, H., Randler, C., & Vollmer, C. (2016). The interaction of chronotype and time of day in a science course: Adolescent evening types learn more and are more motivated in the afternoon. Learning and Individual Differences, 51, pp. 189-198.

Joyce, T., Crockett, S., Jaeger, D.A., Altindag, O., & O'Connell, S.D. (2015). Does classroom time matter?. Economics of Education Review, 46, pp. 64-77.

Pope, N.G. (2016). How the time of day affects productivity: Evidence from school schedules. Review of Economics and Statistics, 98(1), pp. 1-11.

Reardon, J., Payan, J., Miller, C., & Alexander, J. (2008). Optimal class length in marketing undergraduate classes: An examination of preference, instructor evaluations, and student performance. Journal of Marketing Education, 30(1), pp. 12-20.

Reed, M. (2015). Ask the administrator: friday classes and enrollments.

Rice, J.K., Croninger, R.G., & Roellke, C.F. (2002). The effect of block scheduling high school mathematics courses on student achievement and teachers' use of time: implications for educational productivity. Economics of Education Review, 21(6), pp. 599-607.

Sabia, J.J., Wang, K., & Cesur, R. (2017). Sleepwalking through school: new evidence on sleep and academic achievement. Contemporary Economic Policy, 35(2), pp. 331-344.

Sonner, B.S. (2000). A is for 'adjunct': Examining grade inflation in higher education. Journal of Education for Business, 76(1), pp. 5-8.

Voeller, A. (2014). More monday-wednesday classes would help students.
These references have been extracted automatically and may have some errors. Signed in users can suggest corrections to these mistakes.
Suggest Corrections to References