You are here: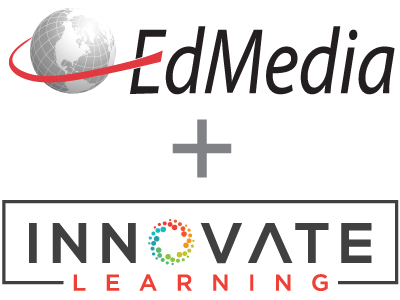 Designing an Online Collaboration System
PROCEEDINGS
EdMedia + Innovate Learning, in Montreal, Canada ISBN 978-1-880094-56-3 Publisher: Association for the Advancement of Computing in Education (AACE), Waynesville, NC
Abstract
Abstract: This paper places the issue of online teaching in a collaborative perspective by (1) analyzing the extent to which various online technologies have changed and affected education, especially teaching and (2) considering the benefit and potential of current online collaboration tools for sharing and communally constructing knowledge and experience. We discuss the requirements of online teacher collaboration, describe how web-based teaching designs can advance the development of collaboration among teachers, and review specific tools and designs such as Computer Supported Collaboration, Online Discussion and Teaching Community, Group Decision Support System, EdTech Leaders Online, NINTER, etc.
Citation
Moghaddam, A. & Gadanidis, G. (2005). Designing an Online Collaboration System. In P. Kommers & G. Richards (Eds.), Proceedings of ED-MEDIA 2005--World Conference on Educational Multimedia, Hypermedia & Telecommunications (pp. 548-553). Montreal, Canada: Association for the Advancement of Computing in Education (AACE). Retrieved October 31, 2020 from https://www.learntechlib.org/primary/p/20139/.
Keywords
References
View References & Citations Map
Bakken, L., Clark, F.L. & Thompson, J. (1998). Collaborative teaching: Many joys, some surprises, and a few worms. College Teaching, 64 (4).
Buckingham, S. (2003). Perspectives on the experience of the learning community through online discussions. Journal of Distance Education, 18(2)
Butt, R. & Jameson, C. (2000). Steps to collaborative teaching: Linking Wisconsin's School Libraries and Classrooms: A Guide for Integrating Information and Technology Library. Wisconsin Library Association
Carro, R.M., Publido, E. & Rodriguez, P. (2001). A cooperative distributed environment for adapted web-based education. Available at URL: http://www.is.win.tue.nl/ah2001/papers/carro.pdf
Cifuents, L. & Shih, Y.D. (2001). Teaching and learning online: A collaboration between U.S. And Taiwanese students. Journal of Research on Computing in Education, 33(4).
Coronel, J.M., Carrasco, M.J., Fernandez, M. & Gonzalez, S. (2003). Qualities of collaboration, professional development and teaching improvement: an expertise in the university context. Journal of Education for Teaching, 29(2)
Curran, K. (2002). An online collaboration environment. Education and Information Technologies, 7 (1)
Dimmock, C. (2000). Designing the learning –centered school: Across-cultural perspective. London: Falmer Press
Dunlap, D.R., Neale, D.C., & Carroll, J.M. (2000). Teacher collaboration in a networked community. Educational Technology and Society, 3 (3). Available at URL: http://iftes.ieee.org/periodical/vol_3_2000/f02.html
Fuks, H., Cunha, L.M., Gerosa, M.A. & Lucena, C.J.P. (2003). Analyzing and assessing collaborative learning activities in a web-based environment. Electronic Proceedings of the ICEE 2003-International Conference on Engineering Education, Valencia, Spain
Gerber, P.J. & Popp, P.A. (1999). Consumer perspective on the collaborative teaching model: view of students with and without LD and their parents. Remedial and Special Education, 20(5), 288-296
Guzdial, M., Ludovice, P., Realff, M., Morley, T., & Carroll, K. (2002). When collaboration doesn't work. Collaborative Software Laboratory. Available at URL: http://coweb.cc.gatech.edu
Hakkinen, P. (2003). Collaborative learning in networked environments: Interaction through shared workspaces and communication tools. Journal of Education for Teaching, 29(3), 279-282
Im, Y. & Lee O. (2003). Pedagogical implications of online discussions for preservice teacher training. Journal of Research on Technology in Education, 36(2)
Keefe, E.B., Moore, V., & Duff, F. (2004). The four knows of collaborative teaching. Teaching Exceptional Children, 36(5).
Lehr, A.E. (1999). The administrative role in collaborative teaching. National Association of Secondary School Principals, 83(611)
Marvin, E.D., Burr-McNeal, B, Lowther, D.L., Jones, M.G. & Van Eck, R. (2002). Technology integration: Online professional development opportunities for educators. Professional Development Series #101. Alexandria, VA: Appalachian Technology in Education Consortium.
Mingle, M. (2003). Online professional development. Commonwealth of Pennsylvania
Pappas, V.C., Krothe, J.S. & Adair, L. (1998). Using collaborative word technology to support active learning. Journal of Research on Computing in Education, 31(1).
Perraton, H., Robinson, B. & Creed, C. (2001). Teacher education throughout distance learning: Technology-curriculum-cost-evaluation. UNESCO
Resta, P. (2002). Information and communication technologies in teacher education: a planning guide. UNESCO
Richards, M., Elliot, A., Woloshyn, V. & Mitchell, C. (2001). Collaboration uncovered: The forgotten, the assumed, and the unexamined in collaborative education. Bergin & Garvey
Rojas, E.M. (2001). Fostering collaborative education through Internet technologies. Journal of Engineering Education,90(4).
Shaban, S. & Head, C. (2003). E-learning classroom environment: Description, objectives, considerations and example implementation. International Journal of E-Learning, 2 (3).
Treacy, B., Kleiman, G. & Peterson, K. (2002). Successful Online Professional Development. ISTE (International Society for Technology in Education)
Trentin, G. (1999). Network-based collaborative education. International Journal of Instructional Media, 26(2).
Turner, S.V. & Dipinto, V.M. (1997). Peer collaboration in hypermedia learning environment. Journal of Research on Computing in Education, 29(4).
These references have been extracted automatically and may have some errors. Signed in users can suggest corrections to these mistakes.
Suggest Corrections to References