You are here: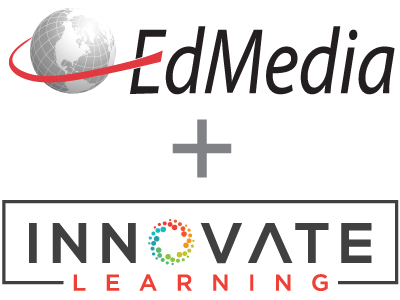 Outdoor education by location-awareness using RFID and two-dimensional symbology tags
PROCEEDINGS
EdMedia + Innovate Learning, in Montreal, Canada ISBN 978-1-880094-56-3 Publisher: Association for the Advancement of Computing in Education (AACE), Waynesville, NC
Abstract
We developed a support system for outdoor learning using exploratory observation. We conducted an experiment using the system in a course for practical studies of nature observation, and then evaluated the system. The system uses Radio Frequency Identification (RFID) tags and two-dimensional (2-D) symbology tags to locate positions on a horticultural farm and its surrounding forests. Students were able to get a description and an educational hint by using a reader to detect the tags. A small personal computer with an RFID reader was used to detect RFID tags and show their corresponding information. A mobile phone with a camera was used to read 2-D symbology tags and retrieve the information. After an exploratory observation, an evaluation was conducted using a questionnaire. The evaluation shows that both RFID and 2-D symbology tags were regarded highly by students and the system was useful for outdoor learning. A comparison of the two tag systems shows that the 2-D symbology tag system was preferred because it used a small and lightweight mobile phone.
Citation
Osawa, N., Noda, K., Tsukagoshi, S., Noma, Y., Ando, A., Shibuya, T. & Kondo, K. (2005). Outdoor education by location-awareness using RFID and two-dimensional symbology tags. In P. Kommers & G. Richards (Eds.), Proceedings of ED-MEDIA 2005--World Conference on Educational Multimedia, Hypermedia & Telecommunications (pp. 276-283). Montreal, Canada: Association for the Advancement of Computing in Education (AACE). Retrieved July 10, 2020 from https://www.learntechlib.org/primary/p/20093/.
Keywords
References
View References & Citations Map
AIMInternational (1997) AIM ITS/97/001 International Symbology Specification< https://www.aimglobal.org/aimstore/matrixsymbologies.asp>.
Driscoll, M. (2002) Web-Based Training: Designing e-Learning Experiences, Pfeiffer.
Horton, W. (2000) Designing Web-Based Training: How to Teach Anyone Anything Anywhere Anytime, Wiley.
Horton, W., & Horton, K. (2003) E-learning Tools and Technologies: A consumer's guide for trainers, teachers, educators, and instructional designers, John Wiley& Sons. ISO/IEC (2000) ISO/IEC 18004:2000, Information technology--Automatic identification and data capture techniques--Bar code symbology--QR Code. < http://www.iso.ch/iso/en/CatalogueDetailPage.CatalogueDetail?CSNUMBER=30789&ICS1=35&ICS2=40&ICS3 =>.
Lee, W.W. & Owens, D.L. (2000) Multimedia-Based Instructional Design: Computer-Based Training, Web-Based Training, and Distance Learning, Pfeiffer. Omron (2002a) V700-D13P31 , < http://www.omron.com/card/rfid/prod/v700/id.html >.
Qualcomm (2002) Brew, < http://brew.qualcomm.com/brew/en/>.
Rosenberg, M.J. (2000) E-Learning: Strategies for Delivering Knowledge in the Digital Age, McGraw-Hill.
Rossett, A.(2001) The ASTD e-Learning Handbook: Best Practices, Strategies, and Case Studies for an Emerging Field, McGraw-Hill.
Sanyo (2004) W21SA, < http://www.sanyo-keitai.com/html/au/w21sa/> (in Japanese).
Sony (2002) Vaio PCG C1MSX, < http://www.sony.jp/products/Consumer/PCOM/PCG-C1MSX/> (in Japanese).
These references have been extracted automatically and may have some errors. Signed in users can suggest corrections to these mistakes.
Suggest Corrections to References