You are here: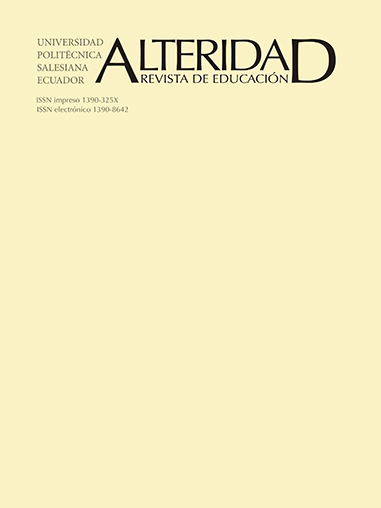 Identidad y baja visión
Spanish
Alteridad Volume 6, Number 1, ISSN 1390-8642 Publisher: Universidad Politécnica Salesiana of Ecuador, Quito, Ecuador
Abstract
En el presente ensayo nos proponemos desarrollar la temática de la identidad en las personas con baja visión. Hemos elegido el tema porque nos parece muy interesante cómo la persona, una vez adquirida la discapacidad e iniciado el proceso de rehabilitación, en realidad lo que necesita es trabajar en la "construcción de una nueva identidad" que le permita reconocerse cómo es actualmente: un sujeto con posibilidades y limitaciones.Observamos que mientras no comience ese proceso de aceptación de sí mismo, no puede iniciar su trabajo desde la discapacidad y queda "sujetado" a su estado anterior, un estado que ya no existe y que sumerge al participante en un anhelo por el pasado que no le permite al sujeto proyectar un futuro real, acorde con su situación actual.Cuando una persona adquiere la discapacidad visual, el conocimiento y reconocimiento que tiene de sí mismo y ante los demás se ve alterado. Va a "desconocerse" porque todo lo que sabe de él, ya no lo encuentra… y los demás tampoco.Así, creemos importante analizar qué es la identidad, indagar sobre los procesos que intervienen y factores que influyen en su construcción, para luego relatar desde nuestra práctica profesional (rehabilitadoras de personas que han adquirido discapacidad visual en ASAC), cómo la identidad se ve afectada cuando una persona tiene esta discapacidad
Citation
Morel, G. & Villalobos, L. (2011). Identidad y baja visión. Alteridad, 6(1), 109-117. Quito, Ecuador: Universidad Politécnica Salesiana of Ecuador. Retrieved January 20, 2020 from https://www.learntechlib.org/p/195340/.