You are here:
Proceedings of the International Association for Development of the Information Society (IADIS) International Conference on Educational Technologies (5th, Sydney, Australia, December 11-13, 2017)
OTHER
Abstract
These proceedings contain the papers and posters of the 5th International Conference on Educational Technologies 2017 (ICEduTech 2017), which has been organised by the International Association for Development of the Information Society and co-organised by the Western Sydney University, held in Sydney, Australia, 11-13 December 2017. ICEduTech is the scientific conference addressing the real topics as seen by teachers, students, parents and school leaders. Scientists, professionals and institutional leaders are invited to be informed by experts, sharpen the understanding what education needs and how to achieve it. Full papers presented in these proceedings include: (1) Bibliometric Science Mapping as a Popular Trend: Chosen Examples of Visualisation of International Research Network Results (Eugenia Smyrnova-Trybulska, Nataliia Morze, Olena Kuzminska and Piet Kommers); (2) Optimize Knowledge Sharing, Team Effectiveness, and Individual Learning within the Flipped Team-Based Classroom (Chung-Kai Huang, Chun-Yu Lin, Zih-Cin Lin, Cui Wang and Chia-Jung Lin); (3) Design and Development of an Interactive Multimedia Simulation for Augmenting the Teaching and Learning of Programming Concepts (Leonah L. Baloyi, Sunday O. Ojo and Etienne A. Van Wyk); (4) Introducing Tablets in a Portuguese School: A Micool Project Case Study Analysis (Miriam Judge); (5) College Communicative Teaching and e-Learning: A Training Scheme (Charito G. Ong; (6) Tested Strategies for Recruiting and Retention of STEM Majors (Sadegh Davari, Sharon Perkins-Hall and Krishani Abeysekera); (7) Redesigning Learning Spaces: What do Teachers Want for Future Classrooms? (Neuza Pedro); (8) Peer Instructions and Use of Technological Tools. An Innovative Methodology for the Development of Meaningful Learning (Oriel A. Herrera and Patricia Mejías); (9) It Doesn't Matter What is in Their Hands: Understanding How Students Use Technology to Support, Enhance and Expand Their Learning in a Complex World (Peter Bryant); (10) A Comparative Study on Social Media Addiction of High School and University Students (Ali Simsek, Kemal Elciyar and Taner Kizilhan); (11) Computer Literacy Teaching Using Peer Learning and under the Confucian Heritage Cultural Settings of Macao, China (Kelvin Wong, Ana Neves and Joao Negreiros); (12) Applying Sensors to Investigate Gender Differences in Beginning Tennis Players (Chih-Hung Yu, Jye-Shyan Wang and Cheng-Chih Wu); (13) Using Arduino to Teach Programming to First-Year Computer Science Students (Wee Lum Tan, Sven Venema and Ruben Gonzalez); (14) Dimensions of Self-Perceived Employability in First Year IT Students (Amy Antonio and David Tuffley); (15) Challenges for a New Generation of STEM Students (Krishani Abeysekera, Sharon Perkins-Hall, Sadegh Davari and Amanda Smith Hackler); (16) Developing a Gesture-Based Game for Mentally Disabled People to Teach Basic Life Skills (Mohammad Javad Nazirzadeh, Kürsat Cagiltay and Necdet Karasu); (17) Learning Group Formation for Massive Open Online Courses (MOOCs) (Sankalp Prabhakar and Osmar R. Zaiane) and (18) ICE: An Automated Tool for Teaching Advanced C Programming (Ruben Gonzalez). Short papers presented include: (1) MOOC as a Laboratory of Culture Shock: Helping Non-U.S. Students Integrate into All-American Virtual Environment (Valeri Chukhlomin and Anant Deshpande); (2) The Use of Mobile Devices Outside of the Classroom for Self-Directed Learning among Female EFL Students in Saudi Arabia (Fatimah Albedah and Chwee Beng Lee); (3) Communication Scaffolds for Project Management in PBL (Shigeru Sasaki, Masayuki Arai, Kumiko Takai, Mitsuhiro Ogawa and Hiroyoshi Watanabe); (4) Digital Pedagogies for Teachers' CPD (Matthew Montebello); (5) Sensing Locally in the Global Environment: Using Sensors in Teachers' Education (Maria João Silva, António Almeida, Bianor Valente, Margarida Rodrigues and Vítor Manteigas); (6) The Use of a Digital Badge as an Indicator and a Motivator (Jun Iwata, John Telloyan, Lynne Murphy, Shudong Wang and John Clayton; (7) Exploring the Education Potential of Minecraft: The Case of 118 Elementary-School Students (Thierry Karsenti and Julien Bugmann); (8) Digital Story Creation: Its Impact towards Academic Performance (Charito G. Ong); and (9) Collaborative Peer Feedback (David A. Smith). Posters include: (1) A System for Class Reflection Using iPads for Real-Time Bookmarking of Feedbacks into Simultaneously Recorded Videos (Taira Nakajima); (2) Roles, Strategies, and Impact of MOOCs on Flipping Business Education (Chung-Kai Huang, Chun-Yu Lin, Zih-Cin Lin and Cui Wang); and (3) Gamifying Outdoor Social Inquiry Learning with Context-Aware Technology (Morris Siu-Yung Jong, Tom Chan, Vincent Tam and Ming-Tak Hue). Individual papers include references, and an Author Index is included.
Citation
Kommers, P., Issa, T., Isaias, P. & Hol, A. Proceedings of the International Association for Development of the Information Society (IADIS) International Conference on Educational Technologies (5th, Sydney, Australia, December 11-13, 2017). Retrieved March 21, 2023 from https://www.learntechlib.org/p/190607/.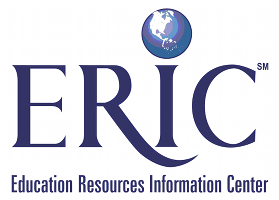 This record was imported from
ERIC
on January 9, 2019. [
Original Record
]
ERIC is sponsored by the Institute of Education Sciences (IES) of the U.S. Department of Education.
Copyright for this record is held by the content creator. For more details see ERIC's copyright policy.
Keywords