You are here:
"It's the Combination That Works": Evaluating Student Experiences with a Multi-Element Blended Design in First-Year Law
ARTICLE
Contemporary Educational Technology Volume 9, Number 4,
Abstract
This mixed method study involved twenty students enrolled in three consecutive intakes of an Australian Bachelor of Laws program's introductory unit. Pioneering a multi-element blended design, the unit featured three key elements: summary videos, self-test online quizzes and interactive discussion boards. These elements were chosen based on evidence-based research into digital tools found effective in enhancing students' face-to-face learning experience in blended and fully online designs. The study's main goal was to evaluate how students utilized these elements and in what ways their previous experiences with blended designs influenced their learning process in this unit. A focus-group and online surveys were used to collect data. Based on literature review, four areas of student experience with this blended designs formed a particular focus of this study: student expectations, support, resources, and collaboration. It was found that students extensively used videos and quizzes for catch-up, revision, and clarification, while discussion boards were not perceived as useful, with students preferring to have discussions face-to-face, in and out of classroom. Findings also indicated that students' expectations of and previous experiences with blended learning can be leveraged to strengthen blended designs.
Citation
Pechenkina, E., Scardamaglia, A. & Gregory, J. (2018). "It's the Combination That Works": Evaluating Student Experiences with a Multi-Element Blended Design in First-Year Law. Contemporary Educational Technology, 9(4), 405-422. Retrieved July 12, 2020 from https://www.learntechlib.org/p/188919/.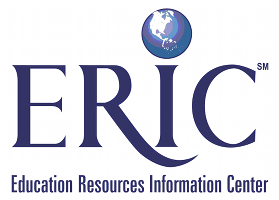 This record was imported from
ERIC
on January 9, 2019. [
Original Record
]
ERIC is sponsored by the Institute of Education Sciences (IES) of the U.S. Department of Education.
Copyright for this record is held by the content creator. For more details see ERIC's copyright policy.
Keywords
References
View References & Citations Map
Alammary, A., Sheard, J., & Carbone, A. (2014). Blended learning in higher education: Three different design approaches. Australasian Journal of Educational Technology, 30, 440454.

Balslev, T., De Grave, W.S., Muijtjens, A.M., Scherpbier, A.J. (2005). Comparison of text and video cases in a postgraduate problem‐based learning format. Medical Education, 39, 1086-1092.

Bashman, J. & Treadwell, T. (1995) Assessing in the effectiveness of a psychodrama training video. Journal of Group Psychotherapy, Psychodrama and Sociometry, 48, 61-68.

Brook, I. & Beauchamp, G. (2015). A study of final year education studies undergraduate students' perceptions of blended learning within a higher education course. Educational Futures: E-journal of the British Education Studies Association, 7, 18-38.

Carpenter, S.K. (2012). Testing enhances the transfer of learning. Current Directions in Psychological Science, 21, 279-283.

Chatfield, K.S. (2010). Content "loading' in hybrid/ blended learning. Online Learning Consortium. Retrieved on 18 May 208 from http://olc.onlinelearningconsortium.org/effective_practices/content-quotloadingquot-hybridblended-learning.

Chen, C.M. & Wu, C.H. (2015). Effects of different video lecture types on sustained attention, emotion, cognitive load, and learning performance. Computers& Education, 80, 108121.

Chen, W.S. & Yao, A.Y.T. (2016). An empirical evaluation of critical factors influencing learner satisfaction in blended learning: A pilot study. Universal Journal of Educational Research, 4, 1667-1671.

Cherrett, T., Wills, G., Price, J., Maynard, S., & Dror, I.E. (2009). Making training more cognitively effective: Making videos interactive. British Journal of Educational Technology, 40, 1124-1134.

Cohen, L., Manion, L., & Morrison, K. (2007). Research methods in education. New York: Routledge. CONTEMPORARY EDUCATIONAL TECHNOLOGY, 2018, 9(4), 405-422

Driscoll, M. (2002). Blended learning: Let's get beyond the hype. Retrieved on 18 May 2018 from https://www-07.ibm.com/services/pdf/blended_learning.pdf

Dunlosky, J., Rawson, K.A., & Middleton, E.L. (2005). What constrains the accuracy of metacomprehension judgments? Testing the transfer-appropriate-monitoring and accessibility hypotheses. Journal of Memory and Language, 52, 551-565.

Fearing, N., Bachman, S., Holzman, M., Scott, D., & Brunt, M. (2010). Evaluation of a videobased curriculum for laparoscopic biliary surgery: A pilot study from the SAGES MIS Web Learning Center. Surgical endoscopy, 24, 3141-3143.

Fox, R. (2014). The rise of open and blended learning. In K.L. Cheong and K.S. Yuen (Eds.), 28th Annual Conference of the Asian Association of Open Universities. Hong Kong SAR, China, 93-103.

Garrison, R.D. & Kanuka, H. (2004). Blended learning: Uncovering its transformative potentail in higher education. The Internet and Higher Education, 7, 95-105.
Garrison, R.D. & Vaughan, N.D. (2013). Institutional change and leadership associated with blended learning innovation: Two case studies. The Internet and Higher Education, 18, 24-28.
Ginns, P. & Ellis, R. (2007), Quality in blended learning: Exploring the relationships between online and face-to-face teaching and learning. The Internet and Higher Education, 10, 5364.

Graham, C. (2006). Blended learning systems. Definitions, current trends and future directions In C. Bonk and C. Graham (Eds.), The handbook of blended learning: Global perspectives, local designs. San Francisco, CA: John Wiley and Sons.

Guo, P.J., Kim, J. & Rubin, R. (2014). How video production affects student engagement: An empirical study of MOOC videos. Proceedings of the first ACM conference on Learning@Scale Conference (pp.41-50). ACM.

Halverson, L.R., Graham, C.R., Spring, K.J., Drysdale, J.S., & Henrie, C.R. (2014). A thematic analysis of the most highly cited scholarship in the first decade of blended learning research. The Internet and Higher Education, 20, 20-34.

Hansch, A., Hillers, L., McConachie, K., Newman, C., Schildhauer, T., & Schmidt, J.P. (2015). Video and online Learning: Critical reflections and findings from the field. Discussion paper 2015-02-HIIG Discussion Paper series, Alexander von Humboldt Institut Fur Internet Und Gesellschaft. Retrieved on 18 May 2018 from http://papers.ssrn.com/ Sol3/papers.cfm?abstract_id=2577882.

Loch, B., Jordan, C.R., Lowe, T.W., Mestel, B. (2014). Do screencasts help to revise prerequisite mathematics? An investigation of student performance and perception. International Journal of Mathematical Education in Science and Technology, 45, 256-268.
McCarthy, J. (2010). Blended learning environments: Using social networking sites to enhance the first year experience. Australasian Journal of Educational Technology, 26, 729-740.
McGee, P. (2014). Blended course design: Where's the pedagogy? International Journal of Mobile and Blended Learning (IJMBL), 6, 33-55.
Moore, N. & Gilmartin, M. (2010). Teaching for better learning: A blended learning pilot project with first-year geography undergraduates. Journal of Geography in Higher Education, 34, 327-344.

O'Keeffe, P. (2013). A sense of belonging: Improving student retention. College Student Journal, 605-613.

Oliver, M. & Trigwell, K. (2005). Can 'blended learning' be redeemed? E-learning and Digital Media, 2, 17-26.
Picciano,A. (2009). Blending with purpose: The multimodal model. Journal of the Research Center for Educational Technology, 5, 4-14.

Pombo, L. & Moreira, A. (2012). Evaluation framework for blended learning courses: A puzzle piece for the evaluation process. Contemporary Educational Technology, 3(3), 201-211.

Roediger, H.L. & Butler, A.C. (2011). The critical role of retrieval practice in long-term retention. Trends in Cognitive Sciences, 15, 20-27.

Wang, Y., Han, X., & Yang, J. (2015). Revisiting the blended learning literature: Using a complex adaptive systems framework. Educational Technology& Society, 18, 380-393.
Wanner, T. & Palmer, E. (2015). Personalising learning: Exploring student and teacher perceptions about flexible learning and assessment in a flipped university course. Computers& Education, 88, 354-369.

Wissman, K.T., Rawson, K.A., & Pyc, M.A. (2011). The interim test effect: Testing prior material can facilitate the learning of new material. Psychonomic Bulletin& Review, 18, 11401147.

Yin, R.K. (2013). Case study research: Design and methods. Thousand Oaks, CA: Sage.
These references have been extracted automatically and may have some errors. Signed in users can suggest corrections to these mistakes.
Suggest Corrections to References