You are here: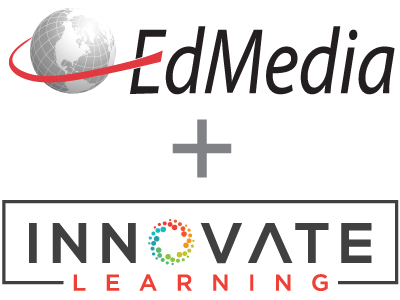 Informal Learning and Augmented Reality: A Review of the Literature
PROCEEDING
EdMedia + Innovate Learning, in Amsterdam, Netherlands Publisher: Association for the Advancement of Computing in Education (AACE), Waynesville, NC
Abstract
The growth of digital media tools has enabled individuals to approach learning from an interactive and personalized perspective. One of these digital media tools, augmented reality (AR), provides intriguing opportunities for these developing forms of learning. Although research has demonstrated the capabilities of this technology within formal learning environments, research surrounding AR implementations within informal learning environments is scarce. This study aims to provide a review of empirical studies involving AR applications within informal learning environments. The goal of this study is to address the current gap in research through the examination of articles over the time period of 2010 to 2017. Eighteen articles have been selected and examined based on their educational outcomes, claims surrounding AR, methodologies utilized, and the demographics of participants within the study. This review looks to expand on existing trends in order to evaluate the ways in which AR implementations vary across formal and informal contexts.
Citation
Petrovich, M., Shah, M. & Foster, A. (2018). Informal Learning and Augmented Reality: A Review of the Literature. In T. Bastiaens, J. Van Braak, M. Brown, L. Cantoni, M. Castro, R. Christensen, G. Davidson-Shivers, K. DePryck, M. Ebner, M. Fominykh, C. Fulford, S. Hatzipanagos, G. Knezek, K. Kreijns, G. Marks, E. Sointu, E. Korsgaard Sorensen, J. Viteli, J. Voogt, P. Weber, E. Weippl & O. Zawacki-Richter (Eds.), Proceedings of EdMedia: World Conference on Educational Media and Technology (pp. 886-891). Amsterdam, Netherlands: Association for the Advancement of Computing in Education (AACE). Retrieved January 25, 2020 from https://www.learntechlib.org/primary/p/184291/.
References
View References & Citations Map
Akçayır, M. And Akçayır, G. (2017). Advantages and challenges associated with augmented reality for education: A systematic review of the literature. Educational Research Review, 20, pp.1-11.
Antonioli, M., Blake, C., & Sparks, K. (2014). Augmented Reality Applications in Education. The Journal Of Technology Studies, 40(2).
Azuma, R. (1997). A Survey of Augmented Reality. Presence: Teleoperators and Virtual Environments, 6(4), pp.355-385.
Bacca, J., Baldiris, S., Fabregat, R., Graf, S., & Kinshuk. (2014). Augmented Reality Trends in Education: A Systematic Review of Research and Applications. Educational Technology& Society, 17 (4), 133–149.
Chang, K.-E., Chang, C.-T., Hou, H.-T., Sung, Y.-T., Chao, H.-L., & Lee, C.-M. (2014). Development and behavioral pattern analysis of a mobile guide system with augmented reality for painting appreciation instruction in an art museum. Computers& Education, 71, 185-197. Doi: https://doi.org/10.1016/J.compedu.2013.09.022
Chia-Wen, T., Pei-Di, S., & Ya-Ting, F. (2014). The Application of Augmented Reality in Online Education: A Review of Studies Published in Selected Journals from 2003 to 2012. International Journal of Information and Communication Technology Education (IJICTE), 10(2), 75-80. Doi:10.4018/ijicte.2014040107
Dede, C. (2009). Immersive Interfaces for Engagement and Learning. Science, 323(5910), 66-69.
Dunleavy, M., Dede, C., & Mitchell, R. (2009). Affordances and Limitations of Immersive Participatory Augmented Reality Simulations for Teaching and Learning. Journal of Science Education and Technology, 18(1), 7-22.
Gronemann, S. (2017). Portable Tablets in Science Museum Learning: Options and Obstacles. Journal Of Science Education And Technology, 26(3), 309-321.
Fotaris, P., Pellas, N., Kazanidis, I., & Smith, P. (2017). A Systematic Review of Augmented Reality Game-Based Applications in Primary Education, 181-190, Reading: Academic Conferences International Limited
Furio, D., GonzáLez-Gancedo, S., Juan, M.C., Seguí, I., Rando, N. (2013). Evaluation of learning outcomes using an educational iPhone game vs. Traditional game. Computer. Educ., 64, 1-23. Doi:10.1016/J.compedu.2012.12.001
Han, J., Jo, M., Hyun, E., & So, H. (2015). Examining young children's perception toward augmented reality-infused dramatic play. Educational Technology, Research and Development, 63(3), 455-474.
Johnson, L., Levine, A., Smith, R., & Stone, S. (2010). The 2010 Horizon Report. Austin, Texas: The New Media Consortium.
Klopfer, E. (2008). Augmented Learning: Research and Design of Mobile Educational Games. Cambridge, Mass.: MIT Press.
Koutromanos, G., Sofos, A., & Avraamidou, L. (2015). The use of augmented reality games in education: a review of the literature. Educational Media International, 52(4), 253-271. Doi:10.1080/09523987.2015.1125988
Livingston, M.A., Rosenblum, L.J., Brown, D.G., Schmidt, G.S., Julier, S.J., Baillot, Y., Maassel, P. (2011). Military Applications of Augmented Reality. In B. Furht (Ed.), Handbook of Augmented Reality (pp. 671-706). New York, NY:
Radu, I. (2014). Augmented reality in education: a meta-review and cross-media analysis. Personal And Ubiquitous Computing, 18(6),1533-1543.
Screven, C. (1993). Museums and informal learning. CMS Bulletin, 1(1).
Sommerauer, P., & Muller, O. (2014). Augmented reality in informal learning environments: A field experiment in a mathematics exhibition. Computers and education, 79, 59-68. Doi:10.1016/J.compedu.2014.07.013
Son-Lik, T., Chee-Keong, K., Ming-Yeong, T., Ng Wan, S., & Keck-Voon, L. (1998). Augmented reality systems for medical applications. IEEE Engineering in Medicine and Biology Magazine, 17(3), 49-58. Doi:10.1109/51.677169-891-EdMedia+InnovateLearning 2018-Amsterdam, Netherlands, June 25-29, 2018
These references have been extracted automatically and may have some errors. Signed in users can suggest corrections to these mistakes.
Suggest Corrections to References