You are here: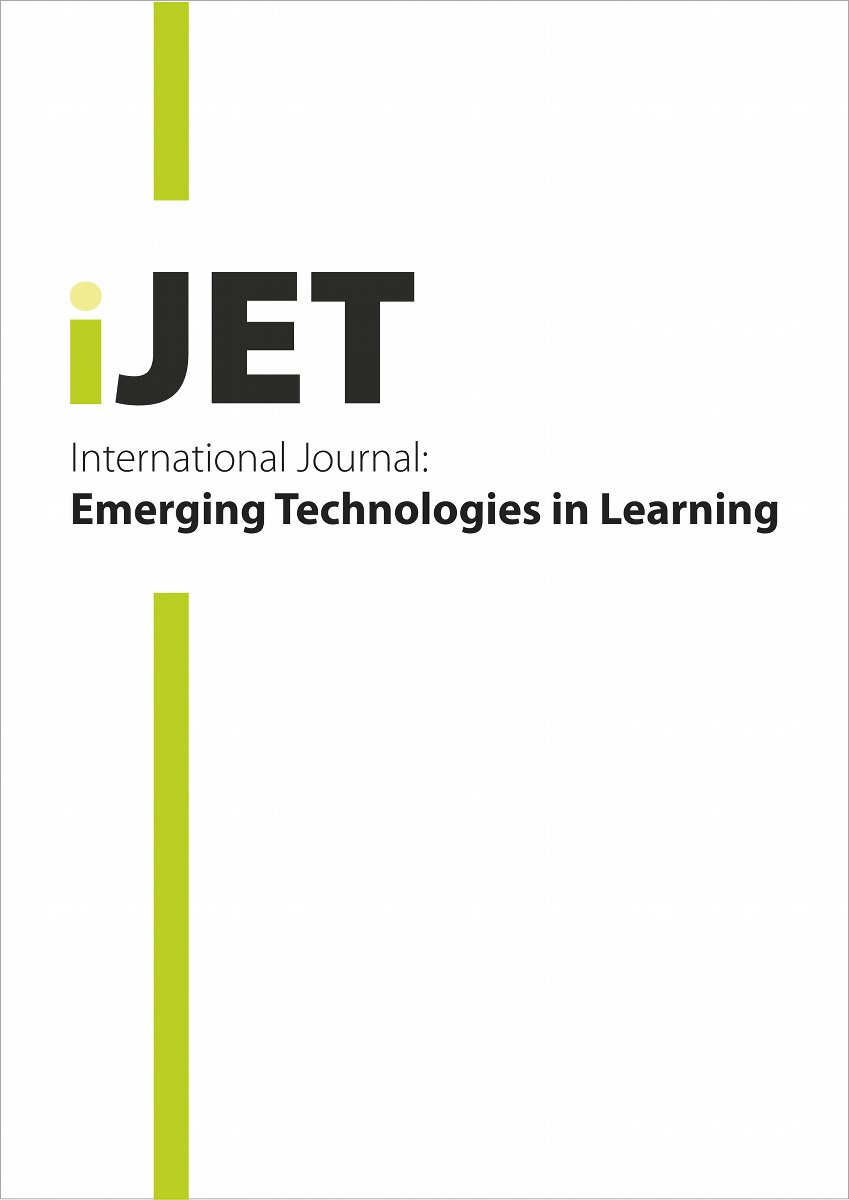 Online Course Design for Creativity and Innovative Skills in Virtual Cultural ASEAN Community: From Research to Empirical Practice
ARTICLE
iJET Volume 12, Number 1, ISSN 1863-0383 Publisher: International Association of Online Engineering, Kassel, Germany
Abstract
The first component of learning skills and innovation in the 21st century is creativity and innovative skills. Methods supporting the development of both skills need to be created as a long-term plan and can bring out the benefit. The current education emphasizes on creating changes. To create changes, it is necessary to integrate modern teaching management with principles and theories of learning. The research on Virtual Learning Environment to Enhance 21st Century Skills in Creativity and Innovation of Higher Education Learners in ASEAN Cultural Community can be used to analyze about online learning using modern technology together with learning principles and theories to promote creativity and innovative skills of learners in the 21stcentury. Learning activities were developed to be interesting and challenging. Learners can access to learning sources easily and effectively. Activities were provided on Virtual Learning Environments (VLE) which can enhance students' learning and experience. Learning was not limited only to a classroom. It was open learning which allowed students to exchange information with instructors, foreign students, foreign friends, and local and international experts without the limit of time and place. Research tools included teaching plan emphasizing of creativity and innovative skills, the test of creativity and innovative skills, and a questionnaire for students. Data was analyzed quantitatively and qualitatively. The results showed that scores of creativity and innovative skills of a sample after studying were higher than that before studying with statistical significance at .05. The course was designed based on 7 steps of learning process: 1. Preparation 2. Identifying a topic or issue to be studied 3. Brainstorm 4. Creating innovation 5. Testing 6. Evaluation and 7. Presentation.
Citation
Songkram, N. (2017). Online Course Design for Creativity and Innovative Skills in Virtual Cultural ASEAN Community: From Research to Empirical Practice. International Journal of Emerging Technologies in Learning (iJET), 12(1), 4-20. Kassel, Germany: International Association of Online Engineering. Retrieved December 16, 2019 from https://www.learntechlib.org/p/180117/.
Keywords
References
View References & Citations Map
1. Alavi,M. (1994). Computer-mediated collaborative learning: An empirical evaluation MIS Quarterly, 18 (2) pp. 159–174.

2. Alavi M., Dufner D. (2005). Technology-mediated collaborative learning: A research perspective. In S.R. Hiltz& R. Goldman (Eds.), Learning together online: Research on asynchronous learning networks (pp. 191-213). Mahwah, NJ: Lawrence Erlbaum.

3. AlCattan, R. (2014).Integration of Cloud Computing and Web2.0 Collaboration Technologies in E-Learning. International Journal of Computer Trends and Technology (IJCTT) – volume 12 number 1 – Jun 2014.

4. Alzaghoul, A. (2013).The implication of the learning theories on the implementing Elearning courses. Online available: http://ijj.acm.org/volumes/volume2/issue2/ijjvol2no5.pdf 5. Attardi, S.M.ab, Choi, S.ac, Barnett, J.d, Rogers, K.A.a (2016), Mixed methods student

7. Bartley, S.J., & Golek, J.H. (2004). Evaluating the Cost Effectiveness of Online and Faceto-Face Instruction. Educational Technology& Society, 7 (4), 167-175.
8. Billinghurst, M., Kato, H., Poupyrev, I. (2001). The MagicBook: Moving seamlessly between reality and virtuality Computer Graphics and Applications. IEEE, 21 (3) (2011), pp. 6–8.

9. Boettcher,J. (2011) Ten Best Practices for Teaching Online Quick Guide for New Online faculty. Online available: http://www.designingforlearning.info/services/writing/ecoach/tenbest.html (28 August

11. Burrus,D. (2013). Creativity and Innovation: Your Keys to a Successful Organization.Online available: http://www.huffingtonpost.com/daniel-burrus/creativity-andinnovation_b_4149993.html

12. Cercone, K. (2008). Characteristics of Adult Learners With Implications for Online Learning Design. AACE Journal, 16(2), 137-159. Chesapeake, VA: Association for the Advancement of Computing in Education (AACE). 13. Chan, K. And et.al (2016) Engagement in online asynchronous discussions: Roles of students' interests and preferences Proceedings of 11th International Conference on eLearning, ICEL 2016; Kuala Lumpur; Malaysia; 2-3 June 2016 Volume 2016-January, 2016, Pages 32-36
14. Chapman, D.D. (2008). Virtual worlds: New directions for HRD research and practice. Proceedings of the 2008 Academy of Human Resource Development International Research Conference, Panama City, FL. 15. Christian R. Pedersen and Bent Dalum (2004) Incremental versus radical change: The
18. Fonseca, D., Martí, N., Redondo, E., Navarro, I., & Sánchez, A. (2014). Relationship between student profile, tool use, participation, and academic performance with the use of Augmented Reality technology for visualized architecture models. Computers in Human Behavior, 31(0),434-445. Online available:

19. Harasim, L., Starr, R.H., Teles, L. & Turnoff, M. (1997). Learning networks: A field guide to leaching and learning online. Cambridge. MA: Massachusetts Institute ofTechnology. 20. Henard, David H. And M. Ann McFadyen. (2008). Making Knowledge Workers More Creative. Research-Technology Management, March-April, 40-6.

21. Khaopa W. (2012). Thailand could be major e-learning hub in region. Online available: http://www.nationmultimedia.com/national/Thailand-could-be-major-e-learning-hub-inregion30195003.html #sthash. 9qRYmtMZ.dpuf

22. Kolowich, S. (2014). Can Universities Use Data to Fix What Ails the Lecture? The Chronicle of Higher Education. Last updated: August 11, 2014. Accessed on: December 2, 2014.

25. Mantyla, K. (1999). Interactive distance learning exercises the really work! Alexandria. VA: American Socity for Training and Development

26. Mintu-Wimsatt, A., Sadler, T., & Ingram, K. (2007). Creativity in online courses: Perceptions of MBA student. MERLOT Journal of online Learning and Teching, 3(4).

27. Nagra,G.(2014)How to Gain Learners Attention in an Online Learning Course? CommLab India LLP, 28. Nonaka, I. & Takeuchi, H.The Knowledge– Creating Company: How Japanese Companies Create the Dynamics of Innovation. New York: Oxford University Press. 1995. 29. Norman, D.A., &Verganti, R. (2014). Incremental and radical innovation: Design research versus technology and meaning change. Design Issues, 30(1), 78-96

32. Rasidah Mahdia Sati Salmah Sukarmanb and Margaret Chan Kit Yokc (2015) Fostering Creativity through Innovation Engagement in Science and Technology Education: Case Study of UniversitiTeknologiMARAStudents. Online available: www.sciencedirect.com

33. Richardson, W. (2006). Blogs, wikis, podcasts, and other powerful web tools for classrooms. Thousand Oaks, CA: Corwin Press. IJET‒ Vol. 12, No. 1, 2017

35. RonaldA. (1997). A Survey of Augmented Reality. Teleoperators and Virtual Environments 6:4, 355-385.
36. Rovai, A.P. (2002).Building a sense of community at a distance. International Review of Research in Open and Distance Learning, 3(1), 1-16 https://doi.org/10.19173/irrodl.V3i1.79

37. Selvi, Kiymet. (2007). Learning and Creativity A-T Tymienecka (ed.). AnalectaHusserlianaXCIII : 351 – 369.

38. Snyder, L.G., & Cannoy, S.D. (2013). Chapter 7: Teaching in the online classroom. Effective Methods of Teaching Business Education: 2013 Yearbook, Reston, VA: National Business Education Association, 96-1

39. Songkram, N. (2011).The Project-based Learning and Collaborative Learning Model for Innovative knowledge Creation for Undergraduate Students in Higher Education Institutions. Proceedings of Global Learn AsiaPacific 2011-Global Conference on Learning and Technology, Australia, P.1079 – 1084.
40. Songkram, N. (2015) Virtual learning environment system to enhance 21st century skills in creativity and innovation for higher education learners in ASEAN cultural community.

42. Songkram, N. (2012) The Blended Learning Model with Active Learning for Knowledge

43. Songkram, N. (2015) online-supported virtual learning environment to enhance team learning and problem solving abilities. Proceedings EDULEARN15, the 7th annual International Conference on Education and New Learning Technologies Barcelona, Spian P.893-901

44. Wagon. (2003).Creativity in the classroom, Schools of curious Delight. Fourth Edition. Alane Jordan Starku-4th. P.cm. 45. Widjaja, A.E.a, Chen, J.V.b, Hiele, T.M.b (2016) The effect of online participation in online learning course for studying trust in information and communication technologies. International Journal of Cyber Behavior, Psychology and Learning. Volume 6, Issue 3, July-September 2016, Pages 79-93
These references have been extracted automatically and may have some errors. Signed in users can suggest corrections to these mistakes.
Suggest Corrections to References