You are here: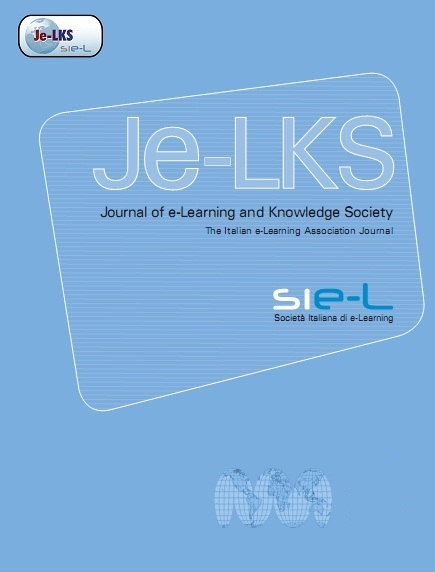 Lombardy EPA Obtorto Collo Data and Anti-pollution Policies Fallacies
ARTICLE
Journal of e-Learning and Knowledge Society Volume 10, Number 2, ISSN 1826-6223 e-ISSN 1826-6223 Publisher: Italian e-Learning Association
Abstract
ARPA Lombardia EPA maintains pollution monitoring stations since 1999. Measured data is "somewhat" available through ARPA's website. "Somewhat" because a CAPTCHA protected download request form must be filled up for every combination of (station, pollutant, timeframe < 1 yr). I.e., citizens wanting the whole dataset should complete thousands requests by hand. In 2003 Lombardia government decided to ban classes of vehicles due to a supposed air pollution increase. The author searched for data to counteract that decision - air pollution is in fact almost constantly decreasing since the seventies - found about ARPA's overcomplicated download procedure and downloaded some of the data, just the amount needed to argument against the ban. He also decided to set up an automated system to overcome that difficulty for future purposes. The system is working since 2005. The whole set of collected data has been published (i.e., "freed") on the author's website, thus implementing the title's obtorto collo (from latin, it means "reluctantly", "unwillingly") data from ARPA.
Citation
Trentini, A. (2014). Lombardy EPA Obtorto Collo Data and Anti-pollution Policies Fallacies. Journal of e-Learning and Knowledge Society, 10(2),. Italian e-Learning Association. Retrieved September 24, 2021 from https://www.learntechlib.org/p/148276/.
Keywords
References
View References & Citations Map
Cerri, A. (1994), Ragionevolezza delle leggi. Enciclopedia giuridica, 25.

Davis, D.L. (2002), A look back at the london smog of 1952 and the half century since. Environmental health perspectives, 110(12):A734.

Enciclopedia Treccani (2014), Ragionevolezza delle leggi (in italian). 13 http://dati.lombardia.it , it does not include ARPA data.

European Commission (2008), Directive 2008/50/ec of the european parliament and of the council of 21 may 2008 on ambient air quality and cleaner air for europe.

European Commission (2014). Transport and environment-road vehicles-legislation.

HM Government (2012), Open data white paper, unleashing the potential. Technical report.

Katsis, P., Ntziachristos, L., and Mellios, G. (2012), Description of new elements in COPERT 4 v10.0. Http://www.emisia.com/files/COPERT4_v10_0.pdf. Lave, L.B. And Seskin, E.P. (2013), Air pollution and human health, volume 6. Routledge.

Open Knowledge Foundation (2014), History of the Open Definition. Schauer, J.J., Rogge, W.F., Hildemann, L.M., Mazurek, M.A., Cass, G.R., and

Simoneit, B.R. (1996), Source apportionment of airborne particulate matter using organic compounds as tracers. Atmospheric Environment, 30(22):3837–3855.

Schwarz, M. And Thompson, M. (1990), Divided we stand: Redefining politics, technology and social choice. University of Pennsylvania Press.

Seinfeld, J.H. And Pandis, S.N. (2012), Atmospheric chemistry and physics: from air pollution to climate change. John Wiley& Sons.

Steinle, S., Reis, S., and Sabel, C.E. (2013), Quantifying human exposure to air pollution—moving from static monitoring to spatio-temporally resolved personal exposure assessment. Science of the Total Environment, 443:184–193.

Transport for London (2014), Congestion charging publications. Http://tfl.gov.uk/ roadusers/congestioncharging/6722.aspx.

US-EPA (2013), History of the clean air act. Http://www.epa.gov/air/caa/amendments.html.

Wikipedia (2014), Web scraping-wikipedia, the free encyclopedia. [accessed 2014].
These references have been extracted automatically and may have some errors. Signed in users can suggest corrections to these mistakes.
Suggest Corrections to References