You are here: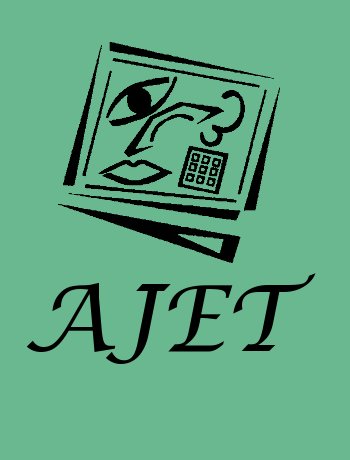 Effects of experiential-based videos in multi-disciplinary learning
ARTICLE
Australasian Journal of Educational Technology Volume 29, Number 4, ISSN 0814-673X Publisher: Australasian Society for Computers in Learning in Tertiary Education
Abstract
This study examined the use of authentic experiential-based videos in self-explanation activities on 32 polytechnic students' learning and motivation, using a mixed method quasi-experimental design. The control group analysed a set of six pre-recorded videos of a subject performing the standing broad jump (SBJ). The experimental group captured videos of two subjects performing six variations of the SBJ. They then proceeded to analyse those videos as with the control group. All students then attempted a worksheet designed to elicit various levels of principled understanding of the topic on "projectile motion". In addition, data on students' motivation to learn and learning outcomes were measured by using three subscales of the Motivational Strategies for Learning Questionnaire (MSLQ) -- task value, critical thinking, and self-efficacy -- both before and after the intervention. Data were also collected through online pre- and post-tests, classroom observations as well as reflection journals. No significant differences between the experimental and control groups in terms of the post-intervention results were found (p > 0.05). However, the results suggested that use of experiential-based videos and video-based tools may in fact be more beneficial for students who are weaker in critical thinking and self-efficacy, to gain a better understanding of their learning.
Citation
Bin Abdul Jabbar, K., Ong, A., Choy, J. & Lim, L. (2013). Effects of experiential-based videos in multi-disciplinary learning. Australasian Journal of Educational Technology, 29(4),. Australasian Society for Computers in Learning in Tertiary Education. Retrieved October 25, 2021 from https://www.learntechlib.org/p/148121/.
References
View References & Citations Map
Bogdan, R., & Biklen, S. (1992). Qualitative research for education: An introduction to theory and methods. Boston: Allyn & Bacon.

Braund, M., & Reiss, M. (2006). Towards a more authentic science curriculum: The contribution of outof-school learning. International Journal of Science Education, 28(12), 1373–1388.

Chee, Y.S., & Liu, Y. (2004). Grounding concept in percept: Learning physics experientially in multiuser virtual worlds. Proceedings of the 4th IEEE International Conference on Advanced Learning Technologies (ICALT 2004), Joensuu, Finland, 340-344.

Chi, M.T.H. (2000). Self-explaining expository texts: The dual processes of generating inferences and repairing mental models. In R. Glaser (Ed.). Advances in instructional psychology: Educational design and cognitive science (Vol. 5, pp. 161-238). Mahwah, NJ: Lawrence Erlbaum Associates, Inc.

Chi, M.T.H., Bassok, M., Lewis, M.W., Reimann, P., & Glaser, R. (1989). Self-explanations: how students study and use examples in learning to solve problems. Cognitive Science, 13, 145–182.

De Bruin, A.B.H., Rikers, M.J.P., & Schmidt, H.G. (2007). The effect of self-explanation and prediction on the development of principled understanding of chess in novices. Contemporary Educational Psychology, 32(2), 188-205.

Downe-Wamboldt, B. (1992). Content analysis: Method, applications, and issues. HealthCare for Women International, 13, 313-321.

Duncan, T.G., & McKeachie, W.J. (2005). The making of the motivated strategies for learning questionnaire. Educational Psychologist, 40, 117-128.

Erickson, F. (1986). Qualitative methods in research on teaching. Handbooks of research on teaching. In M.C. Wittrock (Ed.), Handbook of research on teaching (3rd ed., pp. 119–161). New York:

Gelman, R., & Greeno, J.G. (1989). On the nature of competence: Principles for understanding in a domain. In L.B. Resnick (Ed.). Knowing, learning, and instruction: Essays in honor of Robert Glaser (pp. 125-186). Hillsdale, NJ: Lawrence Erlbaum Associates.

Herrington, J., & Oliver, R. (2000). An instructional framework for authentic learning environments. Educational Technology Research and Development, 48(3), 23-48.

Hughes, M., & Bartlett, R. (2002). The use of performance indicators in performance analysis. Journal of Sports Sciences, 20, 739-754.

Hussein, A. (2009). The use of triangulation in social sciences research: Can qualitative and quantitative methods be combined? Journal of Comparative Social Research, 1, 1-12.

Kember, D., McKay, J., Sinclair, K., & Wong, F.K.Y. (2008). A four-category scheme for coding and assessing the level of reflection in written work. Assessment and Evaluation in Higher Education, 33(4), 369-379.

Lai, K., & White, T. (2012). Exploring quadrilaterals in a small group computing environment. Computers& Education, 59, 963-973.
Lee, T.-H., Shen, P.-D., & Tsai, C.W. (2008). Applying web-enabled problem-based learning and selfregulated learning to add value to computing education in Taiwan's vocational schools. Educational Technology& Society, 11(3), 13-25.

Manolas, E., Kehagias, T. (2005). Kolb's experiential learning model: Enlivening physics courses in primary education. Proceedings of the 2nd International Conference, Hands-on Science: Science in a Changing Education, Rethymno, University of Crete, 286-289.

Mezirow, J. (1997). Transformative learning: Theory to practice. New Directions for Adult& Continuing Education, 74, 5-12.

Nousiainen, M., Brydges, R., Backstein, D., & Dubrowski, A. (2008). Comparison of expert instruction and computer-based video training in teaching fundamental surgical skills to medical students. Surgery, 143, 539-44.

Nurizan, A.W. (2009). The impact of peer teaching in improving students' motivation to learn science. Research@ EastZone, 1, 106-124.

Olsen, W. (2004). Triangulation in social research, qualitative and quantitative methods can really be mixed. In M. Holborn (Ed.), Developments in Sociology: An Annual Review. Ormskirk, UK: Causeway Press.

Parikh, A., McReelis, K., & Hodges, B. (2001). Student feedback in problem-based learning: a survey of 103 final year students across five Ontario medical schools. Medical Education, 35(7), 632-636.

Pintrich, P.R., Smith, D.A.F., García, T., & McKeachie, W.J. (1991). A manual for the use of the motivated strategies for learning questionnaire (MSLQ). Ann Arbor: University of Michigan, National Center for Research to Improve Postsecondary Teaching and Learning.

Pintrich, P.R., Smith, D.A.F., García, T., & McKeachie, W.J. (1993). Reliability and predictive validity of the motivated strategies for learning questionnaire (MSLQ). Educational and Psychological Measurement, 53, 801-813.

Shyu, H. (2000). Using video-based anchored instruction to enhance learning: Taiwan's experience. British Journal of Educational Technology, 31, 57-6.

Strauss, A. (1987). Qualitative analysis for social scientists. New York: Cambridge University Press.

Tan, M., & Saw Lan, O. (2011). Teaching mathematics and science in English in Malaysian classrooms: The impact of teacher beliefs on classroom practices and student learning. Journal of English for Academic Purposes, 10(1), 5-18.

Williams, J.J., & Lombrozo, T. (2010). The role of explanation in discovery and generalization: evidence from category learning. Cognitive Science, 34, 776-806.

Wong, F.K., Kember, D., Chung L.Y., & Yan, L. (1995). Assessing the level of student reflection from reflective journals. Journal of Advanced Nursing, 22(1), 48-57.

Yoo, M.S., Son, Y.S., Kim, Y.S., & Park, J.H. (2009). Video-based self-assessment: Implementation and evaluation in an undergraduate nursing course. Nurse Education Today, 29, 585-589.

Yoo, M.S., Park, J.H., & Lee, S.R. (2010). The effects of case-based learning using video on clinical decision making and learning motivation in undergraduate nursing students [Article in Korean]. Journal of the Korean Academy of Nursing, 40(6), 863-871.

Zahn, C., Pea, R., Hesse, F.W., Mills, M., Finke, M., & Rosen, J. (2005). Advanced digital video technologies to support collaborative learning in school education and beyond. In T. Koschmann, D. Suthers, & T.-W. Chan (Eds.), Computer Supported Collaborative Learning 2005: The Next 10 Years (pp. 737-742). Erlbaum.

Zimmerman, B.J. (1989). A social cognitive view of self-regulated academic learning. Journal of Educational Psychology, 81, 329-339.

Zimmerman, B.J., Bonner, S., & Kovach, R. (1996). Developing self-regulated learners: Beyond achievement to self-efficacy. Washington, DC: American Psychological Association.
These references have been extracted automatically and may have some errors. Signed in users can suggest corrections to these mistakes.
Suggest Corrections to References