You are here: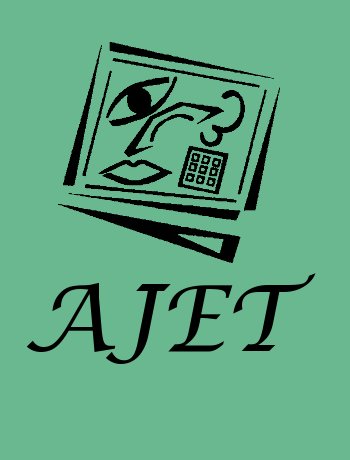 Users' perspectives on tour-guide training courses using 3D tourist sites
ARTICLE
Australasian Journal of Educational Technology Volume 30, Number 1, ISSN 0814-673X Publisher: Australasian Society for Computers in Learning in Tertiary Education
Abstract
Taiwan is currently attempting to develop itself into a twenty-first century tourist hub to take advantage of today's thriving global tourism economy. In the coming years, Taiwan anticipates an urgent demand for tour guides, and there is a clear need for training solutions that can serve a rapidly growing population. Computer-mediated virtual 3D situated tourist sites (3D-STS) may provide an efficient solution. This study investigates users' perspectives on a specially developed tour-guide training course employing 3D-STS technology. After participants completed the course, their responses to a survey questionnaire and follow-up interviews were compiled for statistical analysis. The results indicated that the overall experience of 3D-STS was satisfactory for trainees and showed a significant difference in the perspectives on 3D-STS of male and female trainees. However, one essential limitation of the study, that is, insufficient familiarity with the multiple advanced technologies, must be acknowledged. This could be a major obstacle for some users, interfering with their ability to access and process e-learning content. For more effective training outcomes for tour guides, the dynamic nature of 3D-STS as well as the characteristics of course content for tour guides should be considered carefully.
Citation
Chen, Y.F. & Mo, H.e. (2014). Users' perspectives on tour-guide training courses using 3D tourist sites. Australasian Journal of Educational Technology, 30(1),. Australasian Society for Computers in Learning in Tertiary Education. Retrieved January 18, 2020 from https://www.learntechlib.org/p/148083/.
References
View References & Citations Map
Blanke, J., & Chiesa, T. (2008). The travel and tourism competitiveness index: Measuring key elements driving the sector's development. In J. Blanke & T. Chieas (Eds.), The travel & Tourism competiveness report 2008: Balancing economic development and environmental sustainability (pp. 3-26). Geneva, Switzerland: World Economic Forum (WEF).

Bonk, C.J. (2002). Online training in an online world. Retrieved October 15, 2012, from http://www.PublicationShare.com
Broadribb, S., & Carter, C. (2009). Using second life in human resource development. British Journal of Educational Technology, 40(3), 547-550.

Brohman, J. (1996). New directions in tourism for third world development. Annals of Tourism Research, 23(1), 48-70.

Broos, A. (2005). Gender and information and communication technologies (IT) anxiety: Male self assurance and female hesitation. Cyber Psychology & Behavior, 8(1), 21-31.

Caudron, S. (2001). Evaluating e-degrees. Workforce, 80(2), 44–47.

Cockburn, A., & McKenzie, B. (2002). Evaluating the effectiveness of spatial memory in 2D and 3D physical and virtual environments. CHI '02 Proceedings of the SIGCHI conference on human factors in computing systems: Changing our world, changing ourselves. New York: ACM.

Dede, C. (2009). Immersive interfaces for engagement and learning. Science Magazine, 323(5910), 66-69.

Downing, R.E., Moore, J.L., & Brown, S.W. (2005). The effects and interaction of spatial visualization and domain expertise on information seeking. Computers in Human Behavior, 21(2), 195-209.

Eilat, Y., & Einav, L. (2004). Determinants of international tourism: A three-dimensional panel data analysis. Applied Economics, 36(12), 1315-1327.

Falloon, G. (2010). Using avatars and virtual environments in learning: What do they have to offer? British Journal of Educational Technology, 41(1), 108-122.

Gask, L., Goldberg, D., Lesser, A.L., & Millar, T. (1998). Improving the psychiatric skills of the general practice trainee: An evaluation of group training course. Medical Education, 22(2), 132-138.

Gee, J.P. (2007). What video games have to teach us about learning and literacy (2nd ed.). New York: Palgrave Macmillan.

Hall, C.M. (2006). Introduction to tourism in Australia: Development, issues and change. Australia: Pearson Education.

Herrington, J., & Oliver, R. (2000). An instructional design framework for authentic learning environments. Educational Technology Research and Development, 48(3), 23-48.
Houta, L.E., & Gupta, U.G. (2001). Nebraska high school students' computer skills and attitudes. Journal of Research on Computing in Education, 33(3), 316-326.

Jackson, L.A., Eye, A., Fitzgerald, H.E., Zhao, Y., & Witt, E.A. (2010). Self-concept, self-esteem, gender, race and information technology use. Computers in Human Behavior, 26, 323-328.

Jones, J.G., Morales, C., & Knezek, G.A. (2005). 3-Dimensional online learning environments: Examining attitudes toward information technology between students in Internet-based 3-dimensional and face-to-face classroom instruction. Educational Media International, 42(3), 219-236.
Lau, R.W.H., Yen, N.Y., Li, F., & Wah, B. (2013). Recent development in multimedia e-learning technologies. World Wide Web,

Lee, J.H., Lee, S.H., & Kim, J.W. (2004). Design principles of online environments for Chinese language learning. Multimedia-Assisted Language Learning, 7(2), 315-333.

Lee, S.H., Kim, J.W., Lee, J.H., & Liu, X. (2005). The effectiveness of online situated environments for language learning. 21st Annual Conference on Distance Teaching and Learning. Retrieved from http://www.uwex.edu/disted/conference

Li, M.C., & Tsai, C.C. (2013). Game-based learning in science education: A review of relevant research. Journal of Science Education Technology, 1-22. Doi:10.1007/s10956-013-9436-x

Margolis, J., & Fisher, A. (2002). Unlocking the clubhouse: Women in computing. Cambridge, MA: The MIT Press.

McLellan, H. (1996). Situated learning: Multiple perspectives. In H. McLellan (Ed.), Situated Learning Perspectives (pp. 5-15). Englewood Cliffs, N.J.: Educational Technology Publications.

Mitra, A., Lensmeier, S., Steffenmeier, T., Avon, R., Ou, N., & Hazen, M. (2000). Gender and computer use in an academic institution: Report from a longitudinal study. Journal of Educational Computing Research, 23(1), 67-84.

MOEA (2009). The status of Taiwan's tourism & Recreation industry. Department of Investment Services, Ministry of Economic Affairs. (June 2009). Government Information Office, Republic of China (Taiwan).

Moghaddam, G.G. (2010). Information technology and gender gap: Toward a global view. The Electronic Library, 28(5), 722-733.

Muirhead, B., & Betz, M. (2002). Faculty training at an online university. USDLA Journal, 16(1). Retrieved September 28, 2012, from http://www.itdl.org/DistEdReader.pdf#page=107

Qian, Y. (2008). Learning in 3-D virtual worlds: Rethinking media literacy. Educational Technology, 48(2), 38-41.

Omale, N., Hung, W.C., Luetkehans, L., & Cooke-Plagwitz, J. (2009). Learning in 3-D multiuser virtual environments: Exploring the use of unique 3-D attributes for online problem-based learning. British Journal of Educational Technology, 40(3), 480-495.
Shashaani, L., & Khalili, A. (2001). Gender and computers: Similarities and differences in Iranian college students' attitudes toward computers. Computers & Education, 37(3-4), 41-51.

Smith, R.M. (2008). Conquering the content: A step-by-step guide to online course design. San Francisco, CA: Jossey-Bass.

Stevens, J. (2002). Applied multivariate statistics for the social sciences (4th ed.). Hillsdale, NJ: Lawrence Erlbaum.

Wiske, S. (2000). A new culture of teaching for the 21st century. In D.T. Gordon (Ed.), The Digital Classroom (pp. 45-68). Cambridge, MA: The Harvard Education Letter.

Wong, S.L., & Hanafi, A. (2007). Gender differences in attitudes towards information technology among Malaysia student teachers: A case study at University Putra Malaysia. Educational Technology & Society, 10(2), 158-169.
Zielinski, D. (2000). Can you keep learners online? Training, 37(3), 64-75. Corresponding author: Yu-Fen Chen, bephd@mail.chihlee.edu.tw Australasian Journal of Educational Technology © 2014. Please cite as: Chen, Y. & Mo, H. (2014). Users' perspectives on tour-guide training courses using 3D tourist sites. Australasian Journal of Educational Technology, 30(1), 80-91.
These references have been extracted automatically and may have some errors. Signed in users can suggest corrections to these mistakes.
Suggest Corrections to References