You are here: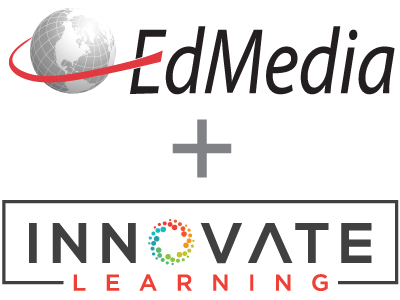 ePLC: Potential and Design of Professional Learning Communities in the Cloud
PROCEEDINGS
Cathy cavanaugh, Microsoft Worldwide Education, United States
EdMedia + Innovate Learning, in Tampere, Finland ISBN 978-1-939797-08-7 Publisher: Association for the Advancement of Computing in Education (AACE), Waynesville, NC
Abstract
Abstract: Professional learning communities (PLCs) PLCs are collaborative groups with a shared goal of continuous improvement of their practice. They often engage in inquiry, action research, data analysis, planning, implementation, reflection, and evaluation to improve student learning. PLCs address barriers of time and place for professional learning, and they provide the collaborative experience teachers need to be most effective in their craft. Cloud PLCs connect every teacher to high-impact, personalized and collaborative, job-embedded learning in iterative cycles of lesson study, looking at student work, creating content, and inquiry into practice as action research. This paper describes research rationale for a scalable, sustainable and effective ePLC, attributes and standards, and design recommendations.
Citation
cavanaugh, C. (2014). ePLC: Potential and Design of Professional Learning Communities in the Cloud. In J. Viteli & M. Leikomaa (Eds.), Proceedings of EdMedia 2014--World Conference on Educational Media and Technology (pp. 1838-1843). Tampere, Finland: Association for the Advancement of Computing in Education (AACE). Retrieved February 25, 2020 from https://www.learntechlib.org/primary/p/147725/.
References
View References & Citations Map
Dalgarno, N., & Colgan, L. (2007). Supporting novice elementary mathematics teachers' induction in professional communities and providing innovative forms of pedagogical content knowledge development through information and communication technology. Teaching and Teacher Education, 23(7), 1051–1065.
Dana, N.F., & Silva, D.Y. (2009). The reflective educator's guide to classroom research: Learning to teach and teaching to learn through practitioner inquiry. Thousand Oaks, CA: Corwin Press.
Darling-Hammond, L., Wei, R., & Anree, A. (2010). How High Achieving Countries Develop Great Teachers. Stanford, CA: Center for Opportunity Policy in Education. Https://edpolicy.stanford.edu/sites/default/files/publications/how-high-achieving-countries-developgreat-teachers.pdf
Dawson, K., Cavanaugh, C., & Ritzhaupt, A.D. (2012). ARTI: An online tool to support teacher action research for technology integration. In C. Hartshorne, T. Heafner, & T. Petty (Eds.), Teacher education programs and online learning tools: Innovations in teacher preparation (pp. 375-391). Hershey, PA: IGI
Farbman, D., Goldberg, D. & Miller, T. (2014). Redesigning and Expanding School Time to Support Common Core Implementation. Washington, DC: Center for American Progress. Http://www.americanprogress.org/issues/education/report/2014/01/31/81861/redesigning-andexpanding-school-time-to-support-common-core-implementation/
Hord, S.M., & Roy, P. (2014). Reach the highest standard in professional learning: Learning communities. Thousand Oaks, CA: Corwin Press.
Kennedy, K. (2010). The Essence Of The Virtual School Practicum: A Phenomenological Study Of Pre-Service Teachers' Experience In A Virtual School. Unpublished dissertation, University of Florida, Gainesville, FL.
Learning Forward. (2011). Standards for professional learning. Author, http://learningforward.org/standardsfor-professional-learning#.UzMfEKxOWM9
OECD. (2012). Education at a Glance 2012: OECD Indicators. OECD Publishing. Http://www.oecd.org/edu/educationataglance2012oecdindicatorschapterdthelearningenvironmentandorganisationofschools-indicators.htm
Russell, M., Kleiman, G., Carey, R., & Douglas, J. (2009). Comparing self-paced and cohort based online courses for teachers. Journal of Research on Technology in Education, 41(4), 443-466.
Sessums, S. (2009). THE PATH FROM INSIGHT TO ACTION: THE CASE OF AN ONLINE LEARNING COMMUNITY IN SUPPORT OF COLLABORATIVE TEACHER INQUIRY. Unpublished dissertation, University of Florida, Gainesville, FL. Http://etd.fcla.edu/UF/UFE0024330/sessums_c.pdf U.S. Department of Education. (2011). The promise of communities of practice. Accessed at www.ed.gov/oiinews/promise-communities-practice
Wenger, E., White, N., & Smith, J.D. (2009). Digital habitats: Stewarding technology for communities. Portland, OR: CPsquare.
These references have been extracted automatically and may have some errors. Signed in users can suggest corrections to these mistakes.
Suggest Corrections to References