You are here: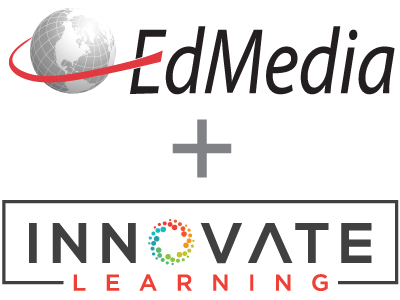 Assessing MOOC Pedagogies
PROCEEDINGS
EdMedia + Innovate Learning, in Tampere, Finland ISBN 978-1-939797-08-7 Publisher: Association for the Advancement of Computing in Education (AACE), Waynesville, NC
Abstract
The purpose of this paper is to report on ongoing research to design and validate an instrument that characterizes the pedagogical approaches taken in MOOCs (Massively Open Online Courses), and to use that instrument to characterize and distinguish among the pedagogical strategies used by differing MOOCs and MOOC providers. Preliminary testing on 17 different MOOCs demonstrated >80% inter-reliability and the facility of the measure to distinguish differing pedagogical patterns. The patterns distinguished crossed content areas and seemed to be related to what Sfard (1998) termed metaphors for learning – acquisition vs. participation.
Citation
Swan, K., Bogle, L., Day, S., van Prooyen, T. & Richardson, J. (2014). Assessing MOOC Pedagogies. In J. Viteli & M. Leikomaa (Eds.), Proceedings of EdMedia 2014--World Conference on Educational Media and Technology (pp. 1018-1026). Tampere, Finland: Association for the Advancement of Computing in Education (AACE). Retrieved June 21, 2021 from https://www.learntechlib.org/primary/p/147616/.
References
View References & Citations Map
Bousquet, M. (2012). Good MOOCs, bad MOOCs. Chronicle of Higher Education, July 25, 2013. Retrieved from http://chronicle.com/blogs/brainstorm/good-moocs-bad-moocs/50361
Darabi, A., Arrastia, M., Nelson, D., Cornille, T., & Liang, X. (2011). Cognitive presence in asynchrnous online learning: A comparison of four discussion strategies," Journal of Computer Assisted Learning, 27 (3), 216–227.
Harris, J., & Hofer, M. (2009). Grounded tech integration. Learning& Leading with Technology, September/October, 23-25, retrieved from http://www.learningandleadingdigital.com/learning_leading/20090910/#pg24;
Li, Q. (2004). Knowledge building community: Keys for using online forums. TechTrends, 48(4), 24–29.
Lu, J. & Law, N. (2012). Online peer assessment: Effects of cognitive and affective feedback, Instructional Science. 40(2), 257–275.
Masterson, K. (2013). Giving MOOCs some credit. Retrieved from http://www.acenet.edu/the-presidency/columns-and-features/Pages/Giving-MOOCs-Some-Credit.aspxNorvig,P.(2012).PeterNorvig:The100,000–studentclassroom.Retrievedfromhttp://www.ted.com/talks/peter_norvig_the_100_000_student_classroom.html.
Orn, S.(2012). Napster, Udacity, and the academy Clay Shirky. Retrieved from http://www.kennykellogg.com/2012/11/napster-udacity-and-academy-clay-shirky.html.
Reeves, T. (1996). Evaluating what really matters in computer-based education. Retrieved from http://www.eduworks.com/Documents/Workshops/EdMedia1998/docs/reeves.html #ref10
Sfard, A. (1998). On two metaphors for learning and the dangers of choosing just one. Educational Researcher, 27(4), 4-13.
Stiggins, R.J. (2002). Assessment crisis: The absence of assessment for learning, Phi Delta Kappan, 83(10), 758–765.
Strijbos, J.W., Narciss, S., & Dünnebier, K. (2010). Peer feedback content and sender 's competence level in academic writing revision tasks: Are they critical for feedback perceptions and efficiency? Learning Instruction, 20(4), 291–303.
Walker, B. (2007). "Bridging the distance: How social interaction, presence, social presence, and sense of community influence student learning experiences in an online virtual environment," unpublished and Ph.D. Dissertation, University of North Carolina. Retrieved from http://libres.uncg.edu/ir/uncg/f/umi-uncg-1472.pdf,
Udacity (2012). Udacity. Retrieved from http://udacity.com
These references have been extracted automatically and may have some errors. Signed in users can suggest corrections to these mistakes.
Suggest Corrections to References