You are here: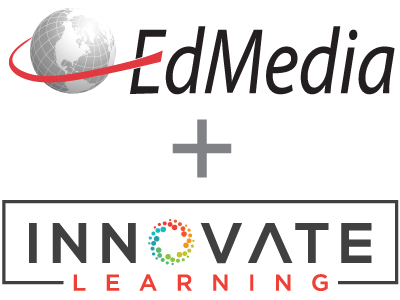 Tablet Computer Applications in Learning Skills for Active Citizenship
PROCEEDINGS
EdMedia + Innovate Learning, in Tampere, Finland ISBN 978-1-939797-08-7 Publisher: Association for the Advancement of Computing in Education (AACE), Waynesville, NC
Abstract
In this paper we examine tablet based computer applications related to the information of locations and physical space. The main purpose of this paper is to enlighten and explore the role of tablet based computer when learning skills for active citizenship. In this approach, we are interested in the application features that can have educational value when the knowledge is built on the urban locations, outside the classroom. This learning relates skills of social geocommunication, which are important when taking part to municipal decision-making process, for instance. This analysis is based on a framework that classifies the application features into different categories by their nature of supporting learner's knowledge construction. We argue that there are plenty of educational possibilities in contemporary digital environment combined with the free or inexpensive applications of handheld devices. Once the learner is able to construct and express the location-based knowledge by tablet
Citation
Hirvensalo, V. & Sihvonen, M. (2014). Tablet Computer Applications in Learning Skills for Active Citizenship. In J. Viteli & M. Leikomaa (Eds.), Proceedings of EdMedia 2014--World Conference on Educational Media and Technology (pp. 637-646). Tampere, Finland: Association for the Advancement of Computing in Education (AACE). Retrieved February 25, 2020 from https://www.learntechlib.org/primary/p/147561/.
References
View References & Citations Map
Brown-Martin, G. (2010). IPad– a game changer for learning?, Learning Without Frontiers: Our Blog. Available online at: http://www.learningwithoutfrontiers.com/2010/11/ipad-a-game-changer-for-learning/ (accessed on 12 April 2014).
Cochrane, T., Narayan, V., & Oldfield, J. (2013). IPadagogy: appropriating the iPad within pedagogical contexts. International Journal of Mobile Learning and Organisation, 7(1), 48-65.
Cuban, L., Kirkpatrick, H., & Peck, C. (2001). High access and low use of technologies in high school classrooms: Explaining an apparent paradox. American Educational Research Journal, 38(4), 813-834.
Foote, C. (2012). The evolution of a 1: 1 iPad program. Internet Schools, 1(15-18).
Gryl, I., Jekel, T. & Donert, K. (2010). In Jekel, T., Koller, A., Donert, K. & Vogler, R. (2010): Learning with Geoinformation V. Wichmann Verlag, Berlin.
Henderson, S. & Yeow, J. (2012). IPad in Education: A Case Study of iPad Adoption and Use in a Primary School. System Science (HICSS), 2012 45th Hawaii International Conference.
Hennig, S. & Schwarz, C. (2011). Das Werkzeug Tripline-Soziale Geocommunication im Fokus. GWUnterricht Nr 124 / 2011.
Hennig, S., Vogler, R. & Jekel, T. (2011). Web 2.0 Anwendungen zur Partizipativen Planung und Sozialen Geocommunication. Gis.SCIENCE, 1-3/2011, 65-74.
Hogan, B. & Quan-Haase, A. (2010). Persistence and change in social media. Bulletin of Science, Technology& Society, 30(5), 309-315.
Kucirkova, N., Messer, D., Sheehy, K., & Fernández Panadero, C. (2014). Children's engagement with educational iPad apps: Insights from a Spanish classroom. Computers& Education, 71, 175-184.
Lave, J., & Wenger, E. (1991). Situated learning: Legitimate peripheral participation. Cambridge: Cambridge University Press.
Leick, A. (2004). GPS Satellite Surveying. John Wiley& Sons
Martinez, M. (2001). Key design considerations for personalized learning on the web. Educational Technology& Society, 4(1), 26-40.
Melhuish, K. & Falloon, G.(2010). Looking to the future: M-learning with the iPad. Computers in New Zealand Schools: Learning, Leading, Technology, 22(3).
Nguyen, B.T. & Chaparro, B.S. (2012). Apple iPad Usage Trends by Students and Non-Students. Proceedings of the Human Factors and Ergonomics Society Annual Meeting 2012.
Piaget, J. & Cook, M.T. (1952). The origins of intelligence in children.
Rogers, Y., Price, S., Randell, C., Fraser, D.S., Weal, M. & Fitzpatrick, G. (2005). Ubi-learning integrates indoor and outdoor experiences. Communications of ACM, 48(1), 55-59.
Scardamalia, M., & Bereiter, C. (2006). Knowledge building: Theory, pedagogy, and technology. The Cambridge handbook of the learning sciences, 97-115.
Thielmann, T., Vander Velden, L., Fischer, F., & Vogler, R. (2011). Dwelling in the Web: Towards a Googlization of Space. Draft Paper prepared for the 1st Berlin Symposium on Internet and Society.
Jekel, T., Strobl, J. & Griesebner, G. (2012). GI-Forum 2012: Geovisualization, Society and Learning. Wichmann, Berlin.
These references have been extracted automatically and may have some errors. Signed in users can suggest corrections to these mistakes.
Suggest Corrections to References