You are here: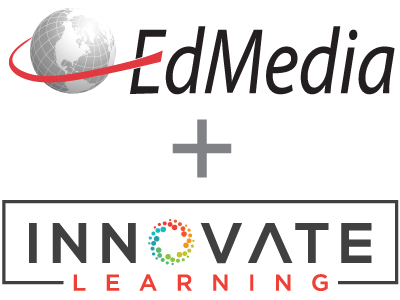 Implementing The Hybrid Delivery Classroom: A Model for Hybrid - Blended Learning
PROCEEDINGS
EdMedia + Innovate Learning, in Victoria, Canada ISBN 978-1-939797-03-2 Publisher: Association for the Advancement of Computing in Education (AACE), Waynesville, NC
Abstract
UTC's Learning and Leadership Doctoral Program, begun in 2005, has reviewed, revised, and refined program delivery to build and enhance learning communities through an effective and efficient mix of both face-to-face and online instruction. Since 2010, based on research of established models for communities of practice and inquiry, a new model illustrating the best practice components of hybrid learning is explored. Particular attention is given to: self-directed learning and demonstrable competence related to adult learners, communities of inquiry, the positive learning effects of deeper socialization of communities of learners, and best practices in the use of the learning management system to create a virtual classroom. This paper shares information about successes and opportunities for improvement learned in our multi-disciplinary doctoral program delivered through a combined hybrid model including both the face-to-face classroom and the Virtual Classroom.
Citation
Rausch, D. & Crawford, E. (2013). Implementing The Hybrid Delivery Classroom: A Model for Hybrid - Blended Learning. In J. Herrington, A. Couros & V. Irvine (Eds.), Proceedings of EdMedia 2013--World Conference on Educational Media and Technology (pp. 915-921). Victoria, Canada: Association for the Advancement of Computing in Education (AACE). Retrieved April 23, 2021 from https://www.learntechlib.org/primary/p/112070/.
References
View References & Citations Map
Cleveland-Innes, M., Garrison, R., & Kinsel, E. (2008). The role of learner in an online community of inquiry: Responding to the challenges of first-time online learners. In N. Karacapilidis (Ed.), Solutions and innovations in web-based technologies for augmented learning: Improved platforms, tools and applications. Hersey, Penn.: IGI Global Publishing.
Collison, G., Elbaum, B., Haavind, S., & Tinker, R. (2000). Facilitating online learning: Effective strategies for moderators. Madison, WI: Atwood
Coole, H. & Watts, M. (2009). Communal e-learning styles in the online classroom. Research in Education, 82(November 2009), 13-27.
Garrison, D.R., Anderson, T., & Archer, W. (2000). Critical inquiry in a text-based environment: Computer conferencing in higher education. The Internet and Higher Education, 2(2-3), 87-105.
Haggerty, N., Wan, Z., & Wang, Y. (2008). Why people benefit from e-learning differently: The effects of psychological processes on e-learning outcomes. Information and Management, 45(8), 513-21.
Hiltz, S.R. (1986). The "Virtual Classroom": Using computer-mediated communication for university teaching. Journal of Communication, 36(2), 95-104.
Kassop, M. (2003). Ten ways online education matches, or surpasses, face-to-face learning. The Technology Source. May/June. Retrieved October 7, 2011 from http://ts.mivu.org/default.asp?show=article & Id=1059
Kearsley, G. (2000). Online Education: Learning and teaching in cyberspace. Belmont, CA.: Wadsworth.
Nimer, M. (2009). The doctoral cohort model: Increasing opportunities for success. College Student Journal. 43(4), 1373-1377.
Rausch, D. (2009). "There is no back row in the virtual classroom." February 22, 2009. Tweet.
Rausch, D. & Crawford, E. (2012). Hybrid Learning Model: Best Practice in Doctoral Level Learning. World Conference on ELearning inCorporate, Government, Healthcare, and Higher Education 2012. Association for the Advancement of Computing in Education, Chesapeake, VA. 115-123.
Reynolds, K., & Hebert, F.T. (1995). Cohort formats and intensive schedules: Added involvement and interaction for Continuing Higher Education. Journal of Continuing Higher Education, 43(3), 34-41.
Rovai, A.P. (2002). Sense of community, perceived cognitive learning, and persistence in asynchronous learning networks. Journal of Internet and Higher Education, 5(4), 319-332.
Saltiel, I.M., & Russo, C.S. (2001). Cohort programming and learning: Improving educational experiences for adult learners. Malabar, FL: Krieger.
Stodel, E.J., Thompson, T.L., & MacDonald, C.J. (2006). Learners' perspectives on what is missing from online learning: Interpretations through the community of inquiry framework. International Review of Research in Open and Distance Learning, 7 (3).
Wenger, E. (2009). Social learning capability: four essays on innovation and learning in social systems. Social Innovation. Retrieved from http://wenger-trayner.com/resources/publications/essays-on-social-learning-capability/.
These references have been extracted automatically and may have some errors. Signed in users can suggest corrections to these mistakes.
Suggest Corrections to References