You are here: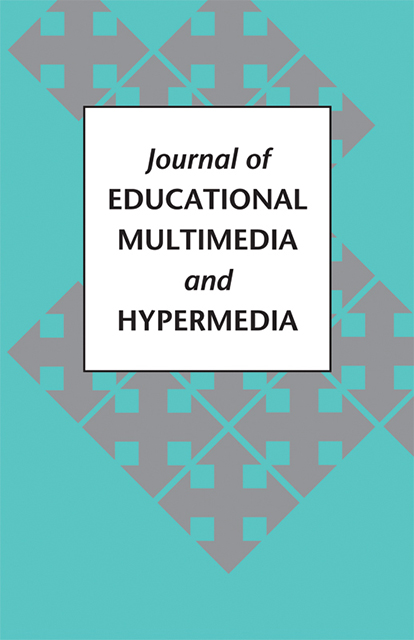 Infusing Authentic Learning into Online Courses: a Case of Online Introduction to Sociology
article
Ngoc Vo, Angela Brodsky, Marla Wilks, eCampus, University System of Georgia, United States ; Jason Goodner, Albany State University, United States ; Kelley Christopher, University of West Georgia, United States
Journal of Educational Multimedia and Hypermedia Volume 27, Number 3, ISSN 1055-8896 Publisher: Association for the Advancement of Computing in Education (AACE), Waynesville, NC USA
Abstract
One of the challenges in higher education courses is to improve learning authenticity or reducing the gap between what being taught at school and what being used in the real world. In this paper, we describe a 6-step model to employ learning authenticity in online courses. Our model infuses characteristics of authentic learning with Madeline Hunter's Lesson Planning Model. We implemented the new model in an online Introduction to Sociology course, and received positive feedback from the students after implementation.
Citation
Vo, N., Brodsky, A., Wilks, M., Goodner, J. & Christopher, K. (2018). Infusing Authentic Learning into Online Courses: a Case of Online Introduction to Sociology. Journal of Educational Multimedia and Hypermedia, 27(3), 391-409. Waynesville, NC USA: Association for the Advancement of Computing in Education (AACE). Retrieved October 5, 2022 from https://www.learntechlib.org/primary/p/178531/.
References
View References & Citations Map
Ashford-Row, K., Herrington, J., and Brown, C. (2014). Establishing the Critical Elements that Determine Authentic Assessment. Assessment& Evaluation in Higher Education, 39(2), 205-222. ,
Burns, A.C. (2006). Teaching experientially with the Madeline Hunter Method: An application in a marketing research course. Simulation& Gaming, 37(2), 284–294.
Carver, D.L., and Kosloski, M.J. (2015). Analysis of Student Perceptions of the Psychosocial Learning Environment in Online and Face-To-Face Career Infusing Authentic Learning into Online Courses tion, 16(4), 7-22.
Cyboran, V. (2007). Lesson Planning: The Missing Link in e-Learning Course Design. Retrieved March 23, 2017, from https://www.learningsolutionsmag.com/articles/188/lesson-planning-the-missing-link-in-e-learning-coursedesign.
Di, X., and Jaggars, S.S. (2014). Performance Gaps Between Online and Faceto-Face Courses: Differences Across Types of Students and Academic Subject Areas. Journal Of Higher Education, 85(5), 633-659.
Elias, J.L., & Merriam, S. (1980). Philosophical Foundations of Adult Education. Malabar, FL: Krieger Publishing Company.
Gibboney, R.A. (1987). A critique of Madeline Hunter's teaching model from Dewey's perspective. Educational Leadership, 44(5), 46–50.
Grabinger, S., Dunlap, J., & Duffield, J. (1997). Rich environments for active learning in action: Problem-based learning. Association for Learning Technology Journal, 5(2), 5–17.
Herrington, J. (2006). Authentic learning environments in higher education. IGI Global.
Herrington, J., & Oliver, R. (2000). An Instructional Design Framework for Authentic Learning Environments. Educational Technology Research and Development, 48(3), 23– 48.
Herrington, J., Oliver, R., & Reeves, T.C. (2003). Patterns of engagement in authentic online learning environments. Australasian Journal of Educational Technology, 19(1).
Hunter, M. (1985). What's Wrong with Madeline Hunter?. Educational Leadership, 42(5), 57–60.
Hunter, M.C. (1982). Mastery teaching. Corwin Press Thousand Oaks, CA.
Hunter, R. (2004). Madeline Hunter's mastery teaching: Increasing instructional effectiveness in elementary and secondary schools. Corwin Press.
Johnson, A.P. (2000). It's time for Madeline Hunter to go: A new look at lesson plan design. Action in Teacher Education, 22(1), 72–78.
Johnson, S.D., Aragon, S.R., & Shaik, N. (2000). Comparative analysis of learner satisfaction and learning outcomes in online and face-to-face learning environments. Journal of Interactive Learning Research, 11(1), 29–49.
Lia, D. (2014). After 100 Years: Have We Come Full Circle in Lesson Design? From the Dean's Desk 3, 94(1), 7.
Lombardi, M.M. (2007). Authentic learning for the 21st century: An overview. ELI Paper 1. Washington, DC: Educause.
Milkova, S. (2012). Strategies for effective lesson planning. Center for Research on Learning and Teaching, 1–4.
Nicholl, B., Flutter, J., Hosking, I., & Clarkson, P. (2013). Joining up the DOTs: authentic teaching and learning in Design and Technology education. Cambridge Journal Of Education, 43(4), 435-450.
Rule, A.C. (2006). The components of authentic learning.
Scanlan, S.J., & Feinberg, S.L. (2000). The Cartoon Society: Using "The Simpsons" to Teach and Learn Sociology. Teaching Sociology, 127–139.
Smith, W., Butcher, E., Litvin, S.W., & Frash, R. (2015). Incorporating an Instructional Scaffolding Approach into the Classroom: Teaching for Authentic Learning in Hospitality and Tourism Education. Journal Of Teaching In Travel& Tourism, 15(3), 264-277.
Wright, M.C. (2000). Getting more out of less: The benefits of short-term experiential learning in undergraduate sociology courses. Teaching Sociology, 116–126.
Zahra, A. (2012). Learning Journals Leading to Authentic Learning in a Hospitality Context. Journal of Teaching in Travel& Tourism, 12(3), 277–294.
These references have been extracted automatically and may have some errors. Signed in users can suggest corrections to these mistakes.
Suggest Corrections to References