You are here: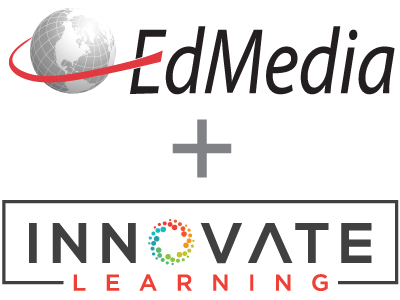 A Tale of Two Backchannels
Proceeding
EdMedia + Innovate Learning, in Vancouver, BC, Canada ISBN 978-1-939797-24-7 Publisher: Association for the Advancement of Computing in Education (AACE), Waynesville, NC
Abstract
Digital backchannels are online interaction spaces that run parallel to spoken, live remarks. These communication channels potentially create unique opportunities for participation that can help develop student communication skills, enrich discussion with the diverse contributions of the entire class, and provide educators with timely feedback on their teaching. However, incorporating backchannels into instruction can also present challenges associated with access, student distraction, the quality of discourse, and teachers' capacities to manage multiple conversation channels. This qualitative study presents the experiences and perceptions of backchanneling of two instructors and their university students (N=45). While in one case the backchannel was generally seen as a useful supplement to other modes of discussion and communication, in the other case the backchannel was more commonly perceived as unnecessary and even distracting.
Citation
Carpenter, J. & Morrison, S. (2016). A Tale of Two Backchannels. In Proceedings of EdMedia 2016--World Conference on Educational Media and Technology (pp. 1010-1015). Vancouver, BC, Canada: Association for the Advancement of Computing in Education (AACE). Retrieved April 18, 2021 from https://www.learntechlib.org/primary/p/173070/.
References
View References & Citations Map
Atkinson, C. (2009). The backchannel: How audiences are using Twitter and social media and changing presentations forever. Berkley, CA: New Riders. Carpenter, J.P. (2015a). Digital backchannels: Giving every student a voice. Educational Leadership, 72(8), 54-58.
Carpenter, J.P., & Krutka, D.G. (2014). How and why educators use Twitter: A survey of the field. Journal of Research on Technology in Education, 46(4), 414-434.
Braun, V., & Clarke, V. (2006). Using thematic analysis in psychology. Qualitative Research in Psychology, 3(2), 77-101.
Chisholm, J.S., & Quillen, B. (2016). Digitizing the fishbowl: An approach to dialogic discussion. English Journal, 105(3), 8891.
Clesson, K.M. (2011). Backchanneling, communication apprehension, and student engagement in discussion-based high school classes (unpublished doctoral dissertation). Illinois State University, Normal, IL.
Du, H., Rosson, M.B., & Carroll, J.M. (2012). Augmenting classroom participation through public digital backchannels. In Proceedings of the 17th ACM International Conference on Supporting GroupWork (pp. 155-164). ACM.
Elavsky, C.M., Mislan, C., & Elavsky, S. (2011). When talking less is more: Exploring outcomes of Twitter usage in the largelecture hall. Learning, Media and Technology, 36(3), 215-233.
Harry, D., Gordon, E., & Schmandt, C. (2012). Setting the stage for interaction: A tablet application to augment group discussion in a seminar class. In Proceedings of the ACM 2012 Conference on Computer Supported Cooperative Work (pp. 10711080).
Krishnan, J., & Poleon, E. (2013). Digital backchanneling: A strategy for maximizing engagement during a performance-based lesson on Shakespeare's Macbeth. Teaching English with Technology, 13(4), 38-48.
Krutka, D.G., & Carpenter, J.P. (2016). Why social media should have a place in schools. Kappa Delta Pi Record, 52(1), 6-10 Liu, M. Scordino, R., Geurtz, R., Navarette, C., Ko, Y., & Lim, M. (2014). A look at research on mobile learning in K-12 education from 2007 to the present. Journal of Research on Technology in Education 46(4), 325-372.
Parra, D., Trattner, C., Gómez, D., Hurtado, M., Wen, X., & Lin, Y.R. (2016). Twitter in academic events: a study of temporal usage, communication, sentimental and topical patterns in 16 computer science conferences. Computer Communications, 73, 301-314.
Vu, P., & Fadde, P.J. (2013). When to talk, when to chat: Student interactions in live virtual classrooms. Journal of Interactive Online Learning, 12(2), 41-52.
Yardi, S. (2008). Whispers in the classroom. In T. McPherson, (Ed.), Digital youth, innovation, and the unexpected, (pp.143–
These references have been extracted automatically and may have some errors. Signed in users can suggest corrections to these mistakes.
Suggest Corrections to References