You are here: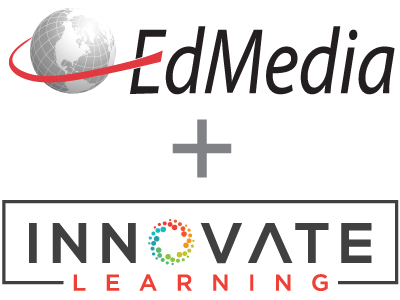 Supporting Student Initiative and Learner-Created Content In Blended Courses
PROCEEDINGS
Pentti Hietala, University of Tampere, Finland
EdMedia + Innovate Learning, in Toronto, Canada ISBN 978-1-880094-81-5 Publisher: Association for the Advancement of Computing in Education (AACE), Waynesville, NC
Abstract
Does giving learners more choice and freedom lead to better grades and higher participation in Web courses? In this paper we study these questions in connection to a blended learning seminar course. We provide analysis of longitudinal course data from seven years including 130 students. It seems that those students who have chosen their own seminar topic (as opposed to those accepting topics given by the teacher) get invariably better grades in each year during the entire seven-year period, and are more active in the Web discussions. Preliminary content analysis of Web discussions reveals that also their moderator postings contain more moderating acts, can be classified as more social, and are longer as well as more informative. Previous grades influence the success, however, in the Web discussions, an own topic seems to boost more those with poorer previous course grades.
Citation
Hietala, P. (2010). Supporting Student Initiative and Learner-Created Content In Blended Courses. In J. Herrington & C. Montgomerie (Eds.), Proceedings of ED-MEDIA 2010--World Conference on Educational Multimedia, Hypermedia & Telecommunications (pp. 2399-2406). Toronto, Canada: Association for the Advancement of Computing in Education (AACE). Retrieved May 20, 2019 from https://www.learntechlib.org/primary/p/34974/.
References
View References & Citations Map
Beaudin, B.P. (1999). Keeping asynchronous discussions on topic. Journal of the Asynchronous Learning Networks, 3, 2, November 1999, 41-53.
Bonk, C.J. (2003). Facilitating Asynchronous Discussion and Blended Learning. Presentation. Available electronically: http://www.trainingshare.com/download/tufts_may/discuss.ppt
Bonk, C.J., Wisher, R.A., & Lee, J. (2004). Moderating learner-centered e-learning: problems and solutions, benefits and implications. In T.S. Roberts (Ed.), Online collaborative learning: theory and practice. Hershey: Idea Group Publishing, 54-85.
Cunningham, D., Duffy, T. & Knuth, R. (1993). Textbook of the Future. In C, McKnight (Ed.) Hypertext: A psychological perspective. London: Ellis Horwood Publications.
Dennen, V.P. (2001). The design and facilitation of asynchronous discussion activities in Web-based courses. Unpublished doctoral dissertation. Indiana University Bloomington, Bloomington, IN.
Garrison, D.R., Akyol, Z. (2009). Role of instructional technology in the transformation of higher education. Journal of
Computers in Higher Education (2009) 21:19–30.
Garrison, R., Anderson, T., & Archer, W. (2000). Critical inquiry in a text-based environment: Computer conferencing in higher education. The Internet and Higher Education, 2(2-3), 87-105.
Hietala, P. (2001). Enthusiasm meets experience: collaboration of two communities through computer conferencing. In Montgomerie, G., Viteli, J. (Eds.), Proceedings of ED-MEDIA 2001, 25th-30th June, 2001, Tampere, Finland, AACE, 745-750.
Hietala, P. (1998). Procedural facilitation in Web discussions. In Proceedings of IFIP Teleteaching'98: Distance learning, training and education, Vienna-Budapest, August 31-September 4, 1998. IFIP/Austrian Computer Society, 445-454.
Hietala, P., Koivunen, K., Siltanen, J., & Kaakinen, A. (2005). Dyn3W-A Pedagogical Tool for Online Collaboration. In Proceedings of ED-MEDIA 2005, Montreal, Canada, June 27-July 2, 2005, AACE, 3679-3685.
Kesim, E., & Agaoglu, E. (2007). A paradigm shift in distance education: Web 2.0 and social software. Turkish Online Journal of Distance Education, 8(3), 66–75. Available electronically: http://tojde.anadolu.edu.tr/tojde27/pdf/article_4.pdf.
Kiernan, M., Thomas, P., & Woodroffe, M. (2003). Signposts in the Sand: Key Issues for E-Moderators. In Proceedings of ELearn 2003, Phoenix, AZ, AACE, 1647-1650.
Laurillard, D. (1993). Rethinking university teaching: a framework for the effective use of educational technology. London: Routledge.
McLoughlin, C., & Lee, M.J.W. (2008). The 3 P's of Pedagogy for the Networked Society: Personalization, Participation, and Productivity. International Journal of Teaching and Learning in Higher Education, Volume 20, Number 1, 10-27.
Motschnig-Pitrik, R., Derntl, M., Figl, K., & Kabicher, S. (2008). Towards Learner-Centered Learning Goals based on the Person-Centered Approach. 38th ASEE/IEEE Frontiers in Education Conference, October 2008, Saratoga Springs, NY, F4A-9-F4A-14.
Pelz, B. (2004). (my) Three principles of effective online pedagogy. Journal of Asynchronous Learning Networks, 8, 3, June 2004, 33-45.
Windham, C. (2005). The student's perspective. In Oblinger, D.G., and Oblinger, J.L. (Eds.), Educating the New Generation. EDUCAUSE, Washington, D.C., 5.1-5.16.
These references have been extracted automatically and may have some errors. Signed in users can suggest corrections to these mistakes.
Suggest Corrections to References