You are here: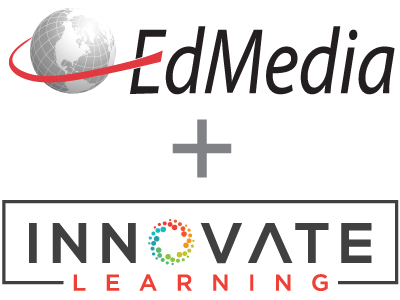 Pursuing Effective Facilitating Strategies: The Effect of Facilitator's Leadership Behaviors on Online Learning
PROCEEDINGS
Bodong Chen, OISE/University of Toronto, Canada ; Qiong Wang, Graduate School of Education, Peking University, China
EdMedia + Innovate Learning, in Toronto, Canada ISBN 978-1-880094-81-5 Publisher: Association for the Advancement of Computing in Education (AACE), Waynesville, NC
Abstract
Based on various research of online teaching and learning, this study is aimed to establish a behavior system for facilitation in online learning based on a leadership theory – the Ohio State Leadership Studies – which classifies leadership behaviors into Consideration and Initiation of Structure. To test the effectiveness and adaptability of the behavior system in online education, we conducted a mixed-method study in an online teacher education program, combining case study and several quantitative techniques. We conclude that the leadership theory is adaptive to the study of online facilitation, and facilitating leadership behaviors in our system is significantly correlated to learning satisfaction, while its effect on engagement and perceived learning is not proved. This study might shed light on both designing online teacher education programs and preparing teachers or facilitators for online education.
Citation
Chen, B. & Wang, Q. (2010). Pursuing Effective Facilitating Strategies: The Effect of Facilitator's Leadership Behaviors on Online Learning. In J. Herrington & C. Montgomerie (Eds.), Proceedings of ED-MEDIA 2010--World Conference on Educational Multimedia, Hypermedia & Telecommunications (pp. 2192-2199). Toronto, Canada: Association for the Advancement of Computing in Education (AACE). Retrieved December 15, 2019 from https://www.learntechlib.org/primary/p/34940/.
Keywords
References
View References & Citations Map
Allen, M., Bourhis, J., Burrel, N., & Mabry, E. (2002). Comparing student satisfaction with distance education to traditional classrooms in higher education: A meta-analysis. American Journal of Distance Education, 16(2), 83-97.
Barab, S., Kling, R., & Gray J. (2004). Designing virtual communities in the service of learning. New York: Cambridge University Press.
Billings, D., Connors, H., & Skiba, D. (2001). Benchmarking best practices in web-based nursing courses. Advances in Nursing Science, 23(3): 41-52
Bock, G., Ng, W. & Shin, Y. (2008). The Effect of a Perceived Leader's Influence on the Motivation of the Members of Nonwork-Related Virtual Communities. IEEE Transactions on Engineering Management, 55(2): 292-303
Brwon, J.S., Collins, A., & Duguid, P. (1989). Situated cognition and the culture of learning. Educational Researcher, 18(1), 32-42.
Chen, L. (2004). Basics of Distance Education. Beijing: Higher Education Press: 95-99.
Collison, G., Elbaum, B., Haavind, S., & Tinker, R. (2000). Facilitating online learning: Effective strategies for moderators. Madison, WI: Atwood Publishing, 7-12.
Conrad, D. (2005). Building and Maintaining Community in Cohort-Based Online Learning. Journal of Distance Education, 20(1).
Dabbagh, N.H. (1996). The effect of contextualizing instruction of quantitative subject matter in large introductory classes to students' most preferred and personally-relevant interests on knowledge acquisition and relevance (Doctoral dissertation, The Pennsylvania State University, 1996). Dissertation Abstracts International, 57, 08A.
Dabbagh, N., & Bannan-Ritland, B. (2005). Online learning: concepts, strategies, and application. Pearson Prentis-2198-Hall: New Jersey.
Firdyiwek, Y. (1999). Web-based courseware tools: Where is the pedagogy? Educational Technology, 39(1): 29-34.
Fleishman, E.A. (1953). The description of supervisory behavior. Personnel Psychology, 37: 1-6.
Halpin, A.W. (1957). Manual for the Leader Behavior Description Questionnaire. Retrieved November 2, 2008, from http://fisher.osu.edu/supplements/10/2862/1957%20LBDQ%20MANUAL.pdf. Hanna, D.E., Glowacki-Dudka, M. & Conceição-Runlee, S. (2000). 147 practical tips for teaching online groups: essentials of Web-based education. Madison: Atwood Publishing.
Hemphill, J.K. And Coons, A.E. (1957). Development of the Leader behavior Description Questionnaire. In R.M. Stogdill, and A.E. Coons (Eds.), Leader Behavior: Its Description and Measurement. Columbus: The Ohio State University, Bureau of Business Research, Monograph No. 88.
Jarillo, J.C. (1993). Strategic Networks: Creating the Borderless Organization. Newbury Park, CA: Sage.
Kehrwald, B. (2008). Understanding social presence in text-based online learning environments. Distance Education, 29(1):89-106.
Kearsley, G. (2000). Online education: Learning and teaching in cyberspace. Ontario, Canada: Wadsworth/Thomas Learning.
Kogut, B. & Metiu, A. (2001). Open-source software development and distributed innovation. Oxford Review of Economic Policy, 17 (2): 248-64
Kotter, J.P.(1990). A Force For Change: How Leadership Differs From Management. CA Magazine. 123(10): 22.
Mahesh, V., & McIsaac, M.S. (1999). Distance education: Learner-teacher interaction and time spent by teaching. National Convention of the AECT (21st, Houston, TX).
Scardamalia, M., & Bereiter, C. (2003). Knowledge Building. In Encyclopedia of Education. (2nd ed., pp.1370-1373). New York: Macmillan Reference, USA.
Moore, M.G., & Kearsley, G. (1996). Distance education a systems view. Wadsworth Pub. Co.
Picciano, A.G. (2001). Distance learning: Making connections across virtual space and time. Upper Saddle River, NJ: Merrill/Prentice Hall.
Reisetter, M., LaPointe, L., & Korouska, J. (2007). The impact of altered realities: Implications of online delivery for learners' interactions, expectations and learning skills. International Journal of Electronic Learning, 6(1): 55-77.
Rourke, L., Anderson, T., Garrison, D.R., & Archer, W. (2001). Assessing social presence in asynchronous text-based computer conferencing. Journal of Distance Education, 14(3): 51-70.
Salmon, G. (2000). E-Moderating: The key to teaching and learning online. London: Kogan Page, Ltd.
Schofield, K., Melville, B., Bennet, D. & Walsh, A. (2001). Professional Practices Online: Renovating Past Practices or Building New Ones? Report: ED456312: 10.
Stake, R.E. (1995). The art of case study research. Thousand Oaks, CA: SAGE Publications.
Stogdill, P.M. (1963). MANUAL for the LEADER BEHAVIOR DESCRIPTION QUESTIONNAIRE An Experimental Revision. Retrieved November 2, 2008, http://fisher.osu.edu/supplements/10/2862/1962%20LBDQ%20MANUAL.pdf. Thach, E.C., & Murphy, K.L. (1995). Competencies for distance education professionals. Educational Technology Research& Development, 43(1): 57-79.
Wise, A., Chang, J., Duffy, T., & Del Valle, R. (2004). The effect of teacher social presence on student satisfaction, engagement, and learning. Journal of Educational Computing Research, 31(3): 247-271
These references have been extracted automatically and may have some errors. Signed in users can suggest corrections to these mistakes.
Suggest Corrections to References