You are here: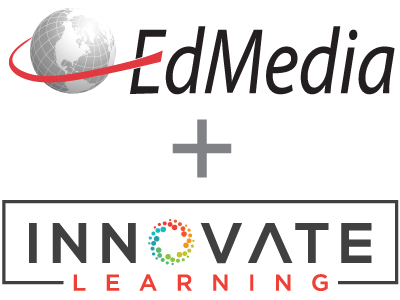 Student-Teacher Interaction on Facebook: What Teachers Find Appropriate
PROCEEDINGS
EdMedia + Innovate Learning, in Toronto, Canada ISBN 978-1-880094-81-5 Publisher: Association for the Advancement of Computing in Education (AACE), Waynesville, NC
Abstract
As faculty begin using Facebook, they are confronted with how to interact with students on the site. The literature provides anecdotal recommendations for how faculty could appropriately interact with students but lacks an empirical foundation. The results of a previous study on which interactive behaviors students found appropriate indicate that students find passive behaviors more appropriate than active. Additionally, men find student-teacher interactions on Facebook more appropriate than women while no difference exists between undergraduate and graduate students, and age was not related to finding the interactions more or less appropriate. This study will investigate how appropriate faculty find these same interactive behaviors on Facebook, comparing the results to those of the previous study on students. The study will also look for relationships between the appropriateness measures and other variables (e.g., sex, age, course level, etc.) to provide a more complete understanding.
Citation
Teclehaimanot, B. & Hickman, T. (2010). Student-Teacher Interaction on Facebook: What Teachers Find Appropriate. In J. Herrington & C. Montgomerie (Eds.), Proceedings of ED-MEDIA 2010--World Conference on Educational Multimedia, Hypermedia & Telecommunications (pp. 2157-2162). Toronto, Canada: Association for the Advancement of Computing in Education (AACE). Retrieved October 14, 2019 from https://www.learntechlib.org/primary/p/34932/.
Keywords
References
View References & Citations Map
Andrich, D. (1978). A rating formulation for ordered response categories. Psychometrika, 43(4), 561-573.
Cardon, P.W. (2009) Online social networks. Business Communication Quarterly, 72(1), 96-97.
Ellison, N.B. (2008). Introduction: Reshaping campus communication and community through social network sites. In G. Salaway, J.B. Caruso, & M.R. Nelson (Eds.), The ECAR Study of Undergraduate Students and Information Technology, 2008 (pp. 19-32). Boulder, CO: EDUCAUSE Center for Applied Research.
Ferdig, R.E. (2007). Editorial: Examining social software in teacher education. Journal of Technology& Teacher Education, 15(1), 5-10.
Fogel, J., & Nehmad, E. (2009). Internet social network communities: Risk taking, trust, and privacy concerns. Computers in Human Behavior, 25(1), 153-160.
Gross, R., & Acquisti, A. (2005). Information revelation and privacy in online social networks (the Facebook case). Workshop on Privacy in the Electronic Society, 2005, Association for Computing Machinery, New York, NY. 71-80.
Hargittai, E. (2007). Whose space? Differences among users and non-users of social network sites. Journal of ComputerMediated Communication, 13(1), 276-297.
Hewitt, A., & Forte, A. (2006). Crossing boundaries: Identity management and student/faculty relationships on the Facebook. Poster presented at the ACM Special Interest Group on Computer-Supported Cooperative Work, Banff, Canada. Retrieved April, 13, 2009, from, http://www.cc.gatech.edu/~aforte/HewittForteCSCWPoster2006.pdf
Lipka, S. (2007). For professors, 'friending' can be fraught. Chronicle of Higher Education, 54(15), A1-A28.
Mazer, J.P., Murphy, R.E., & Simonds, C.J. (2007). I'll see you on "Facebook": The effects of computer-mediated teacher selfdisclosure on student motivation, affective learning, and classroom climate. Communication Education, 56(1), 1-17.
Milshtein, A. (2007). Saving face. College Planning& Management, 10(1), 74-75.
Stutzman, F. (2006) An Evaluation of Identity-Sharing Behavior in Social Network Communities. Code Conference, 2006, International Digital Media& Arts Association and Interactive Media Studies. Oxford, OH. Retrieved April 17, 2009, from http://www.units.muohio.edu/codeconference/papers/papers/stutzman_track5.pdf
Teclehaimanot, B. & Hickman, T. (2009). Student-teacher interaction on Facebook: What students find appropriate. E-Learn, 2009, AACE, Chesapeake, VA. 3181-3190.
Vygotsky, L.S. (1978). Mind in society: The development of higher psychological processes. Cambridge, MA: Harvard University Press.
Young, J.R. (2009). How not to lose face on Facebook, for professors. Chronicle of Higher Education, 55(22), A1-A13.
Zuckerberg, M. (2009, December 1). An open letter from Facebook founder Mark Zuckerberg. Message posted http://blog.facebook.com/blog.php?post=190423927130
These references have been extracted automatically and may have some errors. Signed in users can suggest corrections to these mistakes.
Suggest Corrections to References