You are here: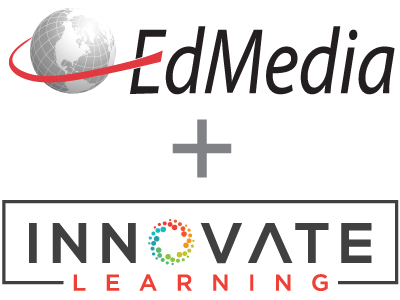 From Knowledge Transfer to Competence Development – a Case of Learning by Designing
PROCEEDINGS
EdMedia + Innovate Learning, in Toronto, Canada ISBN 978-1-880094-81-5 Publisher: Association for the Advancement of Computing in Education (AACE), Waynesville, NC
Abstract
Using the "Learning by Designing" approach, this paper illustrates how media competence can be developed, and recommends a pedagogical design with particular features for teaching media competence at university level. The "Natural History Museum in Berlin" project is used as an example for purposes of illustration. During the 2009 summer term, students of the Carl von Ossietzky Universität in Germany, in cooperation with the Natural History Museum in Berlin, developed media products (such as magazine articles, audio and video podcasts) in which they discovered and reflected upon the concept "knowledge transfer" following principles of constructivism, in an authentic context.
Citation
Vogt, S., Maschwitz, A. & Zawacki-Richter, O. (2010). From Knowledge Transfer to Competence Development – a Case of Learning by Designing. In J. Herrington & C. Montgomerie (Eds.), Proceedings of ED-MEDIA 2010--World Conference on Educational Multimedia, Hypermedia & Telecommunications (pp. 1416-1424). Toronto, Canada: Association for the Advancement of Computing in Education (AACE). Retrieved January 25, 2020 from https://www.learntechlib.org/primary/p/34822/.
Keywords
References
View References & Citations Map
Attwell, G. (2007). Personal Learning Environments-the future of eLearning? eLearning Papers, 2(1). Retrieved September 26, 2009, from http://www.elearningpapers.eu.
Barsch, A. (2006). Mediendidaktik Deutsch. Paderborn: Sch ö ningh.
Blömeke, S. (2000). Medienpä dagogische Kompetenz. Theoretische und empirische Fundierung eines zentralen Elements der Lehrerausbildung (1. Eds.). M ü nchen: KoP ä d-Verl.
Clancey, W.J. (1997). Situated cognition: on human knowledge and computer representations. Learning in doing. Cambridge [et al.]: Cambridge Univ. Press.
Connell, M.W., Sheridan, K., & Gardner, H. (2003). On Abilities and Domains. In R.J. Sternberg& E.L.-1422-Grigorenko (Eds.), The psychology of abilities, competencies, and expertise (pp. 126-155). New York:
Ehlers, U. (2007). Making the difference in E-Learning: Towards Competence Development and E-Irritation. In U. Bernath & A. Sangrà (Eds.), Research on competence development in online distance education and elearning. Selected papers from the 4th EDEN Research Workshop in Castelldefels/Spain, October, 25-28, 2006, Studien und Berichte der Arbeitsstelle Fernstudienforschung der Carl-von-Ossietzky-Universitä t Oldenburg; 13. Oldenburg: BIS-Verl. Der Carl-von-Ossietzky-Univisitä T.
Erpenbeck, J. (2003). Der Programmbereich " Grundlagenforschung". In Zwei Jahre "Lernkultur Kompetenzentwicklung". Inhalte, Ergebnisse, Perspektiven, QUEM-Report; 79 (pp. 7-89). Berlin:
Harzing, A. (2009). Publish or Perish. Requested August 16, 2009, from http://www.harzing.com/pop.htm.
Heyse, V., & Erpenbeck, J. (1997). Der Sprung ü ber die Kompetenzbarriere. Kommunikation, selbstorganisiertes Lernen und Kompetenzentwicklung von und in Unternehmen. Bielefeld: Bertelsmann.
Hmelo, C.E., Holton, D.L., & Kolodner, J.L. (2000). Designing to Learn About Complex Systems. Journal of the Learning Sciences, 9(3), pp. 247-298.
Johnson, D.W., & Johnson, R.T. (1999). Learning together and alone: cooperative, competitive, and individualistic learning. Boston: Allyn and Bacon.
Jonassen, D., Davidson, M., Collins, M., Campbell, J., & Haag, B.B. (1995). Constructivism and computermediated communication in distance education. American Journal of Distance Education, 9(2), pp. 7-26.
Jonassen, D.H., Howland, J., Moore, J., & Marra, R.M. (2002). Learning to solve problems with technology. A constructivist perspective (2. Eds.). Upper Saddle River, NJ: Merrill.
Kron, F.W., & Sofos, A. (2003). Mediendidaktik. Neue Medien in Lehr-und Lernprozessen. M ü nchen: Reinhardt.
Lave, J., & Wenger, E. (1991). Situated learning: legitimate peripheral participation. Learning in doing. Cambridge: Cambridge University Press.
Mandl, H., Gruber, H., & Renkl, A. (1997). Situiertes Lernen in multimedialen Lernumgebungen. In Information und Lernen mit Multimedia, Medienpsychologie (pp. 139-149). Weinheim: Beltz, Psychologie-Verl. DASHDASH
Probst, G.J.B., Raub, S., & Romhardt, K. (1999). Wissen managen: wie Unternehmen ihre wertvollste Ressource optimal nutzen. Frankfurt am Main: Frankfurter Allg., Zeitung f ü r Deutschland.
Savin-Baden, M. (2000). Problem-based learning in higher education: untold stories. Buckingham: Society for Research into Higher Education.
Scardamalia, M., & Bereiter, H. (1992). An architecture for collaborative knowledge building. In E. De Corte, M.C. Linn, H. Mandl, & L. Verschaffel (Eds.), Computer-based learning environments and problem solving (pp. 41-46). Berlin: Springer.
Schwartz, P., Mennin, S., & Webb, G. (2001). Problem-based learning: case studies, experience and practice. Case studies of teaching in higher education series. London: Kogan Page.
Slavin, R.E. (1995). Cooperative learning: theory, research, and practice. Boston: Allyn and Bacon.
Spiro, R.J., & Jehng, J. (1990). Cognitive flexibility and hypertext: Theory and technology for the non-linear and multidimensional traversal of complex subject matter. In Cognition, education, and multimedia. Exploring ideas in high technology (pp. 163-205). Hillsdale, NJ: Lawrence Erlbaum Associates.
Surowiecki, J. (2004). The wisdom of crowds. Why the many are smarter than the few and how collective wisdom shapes business, economies, societies, and nations (1. Eds.). New York, NY: Doubleday.
Weinert, F.E. (2001). Concept of competence: A conceptual clarification. In D.S. Rychen & L.H. Salganik (Eds.), Defining and selecting key competencies (pp. 45-65). Seattle, WA: Hogrefe & Huber.
Wittgenstein, L. (1998). Ludwig Wittgenstein: Wiener Ausgabe, Register zu den Bd. 1-5. Wien: Springer.
These references have been extracted automatically and may have some errors. Signed in users can suggest corrections to these mistakes.
Suggest Corrections to References