You are here: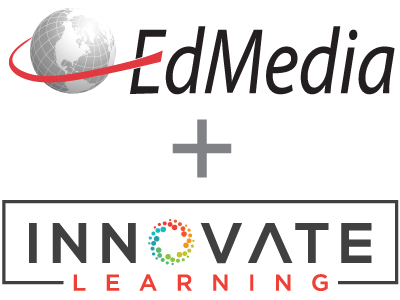 Los Cientificos - The Scientists: A New Model for Engaging Science Instruction
PROCEEDINGS
Luis Hernandez, Empowering Brains Inc., United States
EdMedia + Innovate Learning, in Toronto, Canada ISBN 978-1-880094-81-5 Publisher: Association for the Advancement of Computing in Education (AACE), Waynesville, NC
Abstract
Los Científicos (The Scientists) is a completely bilingual program created by bilingual teachers for bilingual teachers and students from 3rd to 5th grade that is currently being used in elementary schools in Texas and New Mexico. The key element of this system is its multimedia approach to learning. This system was specifically created for English Language Learners (ELL) and for that reason it combines audio, video, pictures, and written material using a variety of media for delivery, (DVDs, PDFs, Internet, Paper, iPods, etc.) with the concrete goal of creating a wider approach to all the different learning styles. This includes a combination of visuals, multiple forms of non-linguistic representations, word pronunciation, hands-on activities, experiments, classroom games, and online games in order to facilitate comprehension and retention of new concepts.
Citation
Hernandez, L. (2010). Los Cientificos - The Scientists: A New Model for Engaging Science Instruction. In J. Herrington & C. Montgomerie (Eds.), Proceedings of ED-MEDIA 2010--World Conference on Educational Multimedia, Hypermedia & Telecommunications (pp. 970-975). Toronto, Canada: Association for the Advancement of Computing in Education (AACE). Retrieved November 21, 2019 from https://www.learntechlib.org/primary/p/34751/.
Keywords
References
View References & Citations Map
AlKahtani, S. (1999). Teaching ESL reading using computers. The Internet TESL Journal, V (11). Retrieved from: http://iteslj.org/Techniques/AlKahtani-ComputerReading/
Anderson, N. (1999) Exploring second language reading. Issues and strategies. Boston: Heinle & Heinle Publishers.
Burmark, L. (2002). Visual literacy: Learn to see, see to learn. Alexandria, VA: Association for supervision and curriculum development.
Busch, H.-J. (2003) Computer based readers for intermediate foreign-language students. Educational Media International, 40 (3-4), pp. 277-185.
Groot, P. (2000). Computer assisted second language vocabulary acquisition. Language Learning& Technology, 4 (1), pp. 60-81.
Lomicka, L. (1998) To gloss or not to gloss: An investigation of reading comprehension online. Language Learning& Technology, 1 (2), pp. 41-50.
Liu, L. & Maddux, C. (2009). Online Publishing: A new online journal on" social media in education". In I. Gibson et al. (Eds.), Proceedings of society for information technology& Teacher education international Conference 2009 (pp. 2858-2861). Chesapeake, VA: AACE.
Marzano, R., Pickering, D. & Pollo, P. (2004) Classroom Instruction that Works. New York, NY. Prentice Hall McGlinn, J. And A. Parrish (2002) Accelerating ESL students' reading progress with accelerated reader. Reading Horizons, 42 (3), pp. 175-189.
Nunan, D. (1999) Second language teaching& Learning. Boston: Heinle & Heinle Publishers. Pp. 249-298.
Pink, D. (2005). A whole new mind: why right-brainers will rule the future. New York, NY: Penguin group. Sakar, A. And G. Ercetin. (2004) Effectiveness of hypermedia annotations for foreign language reading. Journal of Computer Assisted Learning, 21, pp. 28-38.
Singhal, M. (1998) Using Computers as Reading Instructional Tools: Applications and Implications. ERIC ED419225. Tozcu, A. And J. Coady (2004) Successful learning of frequent vocabulary through CALL also benefits reading comprehension and speed. Computer Assisted Language Learning, 17 (5), pp. 473-495.
These references have been extracted automatically and may have some errors. Signed in users can suggest corrections to these mistakes.
Suggest Corrections to References