You are here: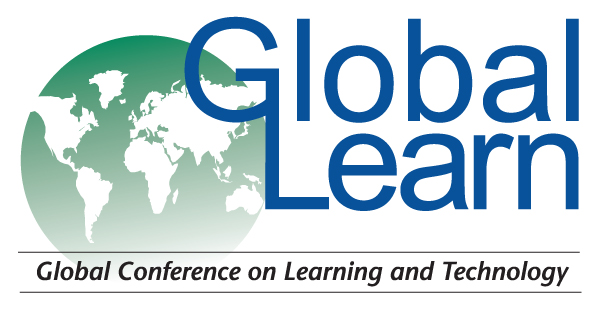 Motivation, Learning and Educational Game Design for Primary School Students in Malaysia
PROCEEDINGS
Global Learn, in Penang, Malaysia ISBN 978-1-880094-79-2 Publisher: Association for the Advancement of Computing in Education (AACE)
Abstract
This paper discuss the design and development of a computer-based educational game which is based on proven instructional design and sound pedagogical learning principles to acquire specific learning skills. In addition, this study investigated how the interactive educational game environment developed could engage students of different cognitive abilities in the learning of a science concept. One hundred and ninety six, year five students were selected and randomly assigned into two groups; the experimental group was exposed to the educational game developed(EG) by the researcher taking cognizance of the students' needs while the control group used the traditional multimedia courseware(TMC). A pretest-posttest quasi-experimental design was used to examine the effects of using the educational game. The results showed that the cognitive effects of the educational game were higher for high ability students while low ability students obtained higher motivational effects.
Citation
Teh, C.L., Wan Ismail, W.M.F. & Toh, S.C. (2010). Motivation, Learning and Educational Game Design for Primary School Students in Malaysia. In Z. Abas, I. Jung & J. Luca (Eds.), Proceedings of Global Learn Asia Pacific 2010--Global Conference on Learning and Technology (pp. 1830-1838). Penang, Malaysia: Association for the Advancement of Computing in Education (AACE). Retrieved July 18, 2019 from https://www.learntechlib.org/primary/p/34381/.
References
View References & Citations Map
Alessi, S.M., & Trollip, S.R. (2001). Multimedia for learning: Methods and development (3rd ed.). Boston, MA: Allyn & Bacon.
Ang, K., & Wang, Q. (2006). A case study of engaging primary school students in learning science by using Active Worlds. Paper presented at the Proceedings of the First International LAMS Conference 2006: Designing the Future of Learning Sydney, Australia.
Asgari, M.K., David. (2008). Motivation, Learning, and Game Design. In R.E. Ferdig (Ed.), Handbook of Research On Effective Electronic Gaming In Education (1 ed., Vol. III, pp. 1486). United States of America:
Chuang, Y.R. (1999). Teaching in a multimedia computer environment: A study of the effects of learning styles, gender and math achievement. Interactive Multimedia Electronic Journal of Computer-Enhanced Learning. Clark, R.C., & Mayer, Richard E. (2008). E-learning and the science of instruction: proven guidelines for consumers and designers of multimedia learning/Ruth Colvin Clark, (2nd ed.). San Francisco, U.S.: Pfeiffer, John Wiley& Sons, Inc.
Gee, J.P. (2003). What VideoGames Have To Teach Us About Learning and Literacy. New York: Palgrave Macmillan.
Gee, J.P. (2004). Videogames: A Useful Teaching Model. Distance Education Report, 8(17), 2.
Gredler, M.E. (1996). Educational games and simulations: A technology in search of a (research) paradigm. New York: Macmillan.
Huppert, J., Lomask, S.M. & Lazarowitz, R. (2002). Computer simulations in the high school: Students' cognitive stages, science process skills and academic achievement in microbiology.. International Journal of Science Education,, 24(8), 803-821.
Lepper, M.R., & Malone, T.W. (1987). Intrinsic Motivation and Instructional Effectiveness in Computer-based Education. Hillsdale, NJ: Lawrence Erlbaum.
Malone, T.W. (1980). What makes things fun to learn? Heuristic for designing instructional computer games. Paper
Rieber, L.P., Smith, L., & Noah, D. (1996). The Value of Serious Play.. Educational Technology and Development, 38(6), 29-37.
These references have been extracted automatically and may have some errors. Signed in users can suggest corrections to these mistakes.
Suggest Corrections to References