You are here: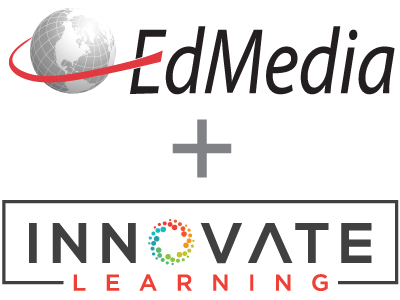 The Media and 25 Years of Children and Computers
PROCEEDINGS
Robert Sheehan, The University of Auckland, New Zealand
EdMedia + Innovate Learning, in Honolulu, HI, USA ISBN 978-1-880094-73-0 Publisher: Association for the Advancement of Computing in Education (AACE), Waynesville, NC
Abstract
This short paper examines how the use of computers by children has been represented in the news media over the last 25 years. Assuming the news media presents the interests and concerns of parents, teachers and children this information can show how well developers of hardware and software for children have met these interests. The examination over such a long period also shows interesting patterns. Things which were once thought of as crucial have lost their importance and discussion has now moved to the effects of the Web in the social lives of children. Over 100 articles from The New York Times were analysed and several interesting themes were extracted both from particular periods of time and from the whole range.
Citation
Sheehan, R. (2009). The Media and 25 Years of Children and Computers. In G. Siemens & C. Fulford (Eds.), Proceedings of ED-MEDIA 2009--World Conference on Educational Multimedia, Hypermedia & Telecommunications (pp. 2662-2666). Honolulu, HI, USA: Association for the Advancement of Computing in Education (AACE). Retrieved July 15, 2019 from https://www.learntechlib.org/primary/p/31853/.
Keywords
References
View References & Citations Map
Brenna, S. (1995). Largess Vital To Literacy In Computers In New York. December 20, 1995. The New York Times.
Cirini, R. (1974). Power to Persuade: Mass Media and the News. New York: Bantam Books.
David-Ferdon, C., & Hertz, M.F. (2007). Electronic Media, Violence, and Adolescents: An Emerging Public Health Problem. Journal of Adolescent Health, 41(6, Supplement 1), S1-S5.
Fenton, J., & Beck, K. (1989). Playground: an object-oriented simulation system with agent rules for children of all ages. SIGPLAN Not., 24(10), 123-137.
Harris, C., & Straker, L. (2000). Survey of Physical Ergonomics Issues Associated with School Children's Use of Laptop Computers. International Journal of Industrial Ergonomics, 26, 337-347.
Hechinger, F.M. (1984). Harsh Charges Against Computers. July 10, 1984. The New York Times. Introducing the Apple IIc. (1984). Retrieved 16 February, 2009, from http://www.macmothership.com/gallery/newads9/84IIc3.jpg Lohr, S. (1998). Babes in Cyberspace; Digital Diaper Set Is Next Gleam in Software Industry's Eye. April 3, 1998. The New York Times.
Malamud, O., & Pop-Eleches, C. (2008). The Effect of Computer Use on Child Outcomes. Unpublished Working Paper. The Harris School, The University of Chicago.
Markoff, J. (1993). The Keyboard Becomes a Hangout For a Computer-Savvy Generation. August 31, 1993. The New York Times.
Martin, C.D. (1993). The Myth of the Awesome Thinking Machine. Communications of the ACM, 36(4), 120-133.
Papert, S. (1980). Mindstorms: children, computers and powerful ideas. Brighton: Harvester.
Sanger, D.E. (1985). Home Computer is Out in the Cold. February 20, 1985. The New York Times.
Slatalla, M. (1998). Computer and Me, And Baby Makes 3. June 25, 1998. The New York Times.
The New York Times (2009). Retrieved 28 February, 2009, from http://en.wikipedia.org/wiki/New_york_times Turow, J. (1999). The Internet and the family: The view from parents, the view from the press. Philadelphia: Annenberg Public Policy Center, University of Pennsylvania.
Wartella, E.A., & Jennings, N. (2000). Children and Computers: New Technology--Old Concerns. Future of Children, 10(2), 3143.
Winerip, M. (1983). Rich Schools Getting Richer in Computers. June 24, 1983. The New York Times.
These references have been extracted automatically and may have some errors. Signed in users can suggest corrections to these mistakes.
Suggest Corrections to References