You are here: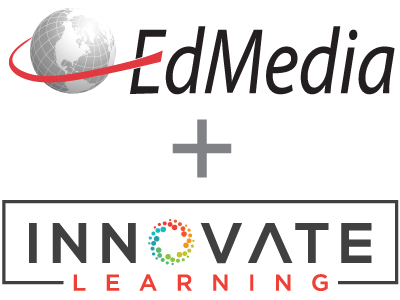 Effective Integration of Sound Pedagogy in an Online Format
PROCEEDINGS
Susan Anderson, University of Kansas - USA, United States
EdMedia + Innovate Learning, in Vienna, Austria ISBN 978-1-880094-65-5 Publisher: Association for the Advancement of Computing in Education (AACE), Waynesville, NC
Abstract
Abstract: Current pedagogical trends are examined as they relate to both online instruction and traditional face-to-face instruction. This paper explores the implementation of effective practices through both formats as well as associative advantages and disadvantages. The premises, philosophical bases, characteristics, and implementation modes of four theoretical categories of pedagogy are addressed: heuristic learning, social constructivism, cognitive processing, and cognitive constructivism. In addition, issues dealing with shaping rapidly changing technology for educational benefit,societal influences, and changing workforce demands are discussed. These issues form the impetus for revising objectives and methodology in higher education to better meet the needs of its graduates.
Citation
Anderson, S. (2008). Effective Integration of Sound Pedagogy in an Online Format. In J. Luca & E. Weippl (Eds.), Proceedings of ED-MEDIA 2008--World Conference on Educational Multimedia, Hypermedia & Telecommunications (pp. 3579-3586). Vienna, Austria: Association for the Advancement of Computing in Education (AACE). Retrieved January 25, 2020 from https://www.learntechlib.org/primary/p/28882/.
Keywords
References
View References & Citations Map
Ayersman, D.J. (1995). Introduction to hypermedia as a knowledge representation system. Computers in Human Behavior, 11 (3-4), 529-531.
Bonk, C., Cunningham, D. (1998). Searching for Learner-Centered, Constructivist, and Sociocultural Components of Collaborative. Educational Learning Tools, publicationshare.com.
Brown, J., Collins, A., Duguid, P. (1989). Situated Cognition and the Culture of Learning. Educational Researcher, 18, (1), 42.
Conole, G., Dyke, M. (2004). Understanding and using technological affordances: a response to Boyle and Cook. ALT-F, Research in Learning Technology 12 (3), 301-308.
Conole, G., Dyke, M., Oliver, M., & Seale, J. (2004). Mapping pedagogy and tools for effective learning design. Computers and Education, 43(1-2), 17-33.
Duffy, T.M., & Cunningham, D.J. (1996). Constructivism: Implications for the design and delivery of instruction. In D.H. Jonassen (Ed.), Handbook of research on educational communications and technology, (170–198). New York: Scholastic.
Edyburn, D.L. (2002). Models, theories, and frameworks: Contributions to understanding special education technology. Special Education Technology Practice, 4(2), 16-24.
Fowler, C., Mayes, J.(1999). Learning relationships: from theory to design. Association for Learning Technology Journal, 7 (3), 6-16.
Gunawardena, C., Lowe, C., Anderson, T. (1997). Analysis of a global online debate and the development of an interaction analysis model for examining social construction of knowledge in computer conferencing. Journal of Educational Computing Research, 17(4), 397-431.
Jonassen, D., Davidson, M., Collins, M., Campbell, J. & Haag, B. (1995). Constructivism and computer mediated communication in distance education. The American Journal of Distance Education, 9 (2), 7-26.
Lave, J., Wenger, E.(1991). Situated learning: Legitimate peripheral participation. New York: Cambridge University Press. Lehtonen, M. Thorsteinsson, G., Page, T., Ruokamo, H. (2005). A Virtual Learning Environment For the Support of Learning in Technology Education. Advanced Technology for Learning 2(3), 129-139.
Mehanna, W. (2004). E-Pedagogy: the pedagogies of e-learning. ALT-F, Research in Learning Technology. (12), 3, 279-293.
Minocha, S., Sharp, H. (2004) Learner-centered design and evaluation of Web-based environments Buckingham, Open University Press. Http://www.ics.ltsn.ac.uk/pub/
Oblinger, D. (2004). The Next Generation of Educational Engagement. Journal of Interactive Media in Education, 2004 (8).
Okamoto, T. (2005). The future direction on e-Learning technologies and e-pedagogy. Advanced technology for Learning. 2 (3), 115-123.
Ozuah, P. (2005) First, There Was Pedagogy And Then Came Andragogy, The Einstein Journal of Biology and Medicine. 21, 8387.
Salmon, C. (2002). E-Tivities: The key to active online learning. London: Kogan Page.
Vygotsky, L.S. (1978). Mind in society: The development of higher psychological processes (Cole, M., John-Steiner, V.,. Scribner, S., Souberman, E. (Eds.) Cambridge, MA: Harvard University Press.
These references have been extracted automatically and may have some errors. Signed in users can suggest corrections to these mistakes.
Suggest Corrections to References
Cited By
View References & Citations Map
Elaine Correa, Medaille College, United States

E-Learn: World Conference on E-Learning in Corporate, Government, Healthcare, and Higher Education 2008 (Nov 17, 2008) pp. 3418–3423
These links are based on references which have been extracted automatically and may have some errors. If you see a mistake, please contact info@learntechlib.org.