You are here:
Microteaching with Digital Movie and Online Discussion Forum for Preservice Teacher Training
PROCEEDINGS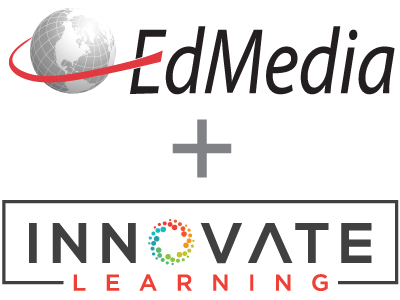 EdMedia + Innovate Learning, in Vancouver, Canada ISBN 978-1-880094-62-4 Publisher: Association for the Advancement of Computing in Education (AACE), Waynesville, NC
Abstract
Microteaching is a method in which students and an instructor view the students' video tapes to discuss their performance. This method allows students to gauge their strengths and weaknesses, helping improve their teaching performances. The study used digital video of microteaching for self-reflection and peer-feedback of 25 students in a teaching methodology class in a College of Education in the East Coast. After each session, students received a CD with their own microteaching and ones by two other peers. They then posted feedback to their peers anonymously on Blackboard and wrote a self-reflection for an instructor-student conference. This ongoing study aims to find out the effectiveness of immediate peer and instructor feedback made possible by creating multiple movie files and the anonymous peer feedback by the use of Blackboard's discussion forum. Presenters will discuss benefits and cautions as well as the methods of this teaching strategy.
Citation
Yamamoto, J. & Hicks, J. (2007). Microteaching with Digital Movie and Online Discussion Forum for Preservice Teacher Training. In C. Montgomerie & J. Seale (Eds.), Proceedings of ED-MEDIA 2007--World Conference on Educational Multimedia, Hypermedia & Telecommunications (pp. 3092-3095). Vancouver, Canada: Association for the Advancement of Computing in Education (AACE). Retrieved April 25, 2019 from https://www.learntechlib.org/primary/p/25817/.
Keywords
View References & Citations Map
References
Akalin, S. (2005). Comparison between traditional teaching and microteaching during school experience of student-teachers. Eurasian Journal of Educational Research, 20, 1-13.
Benton-Kupper, J. (2001). The microteaching experience: Student perspectives. Education, 121(4), 830-835.
Dixon, H. (2005). The efficacy of using a feedback typology as Heuristic device to deconstruct teachers' feedback practive. Waikato Journal of Edu caiton, 11(2), 49-65.
Farrs, R.A. (1991). Micro-peer teaching: Organization and benefits. Education, 111(4), 559-562.
Gelula, M.H. & Yudkowsky, R. (2003). Using standardized students in faculty development workshops to improve clinical teaching skills. Medical Education, 37, 621-629.
Hansford, B.C. (1977). Microteaching, feedback, dogmatism, and nonverbal perceptiveness. The Journal of Psychology, 95, 231-235.
International Society for Technology in Education. (2003). National educational technology standards for teachers: Resources for assessment. Eugene, OR: Author.
Kpanja, E. (2001). A study of the effects of videotape recording in microteaching training. British Journal of Educational Technology, 32(4), 2001. 483-486.
MacDonald, J. (2001). Exploiting online interactivity to enhance assignment development and feedback in distance education. Open Learning, 16(2), 179-188.
Paul, S., Dawson, K.P., Lanphear, J.H., & Cheema, M.Y. (1998). Video recording feedback: A feasible and effective approach to teaching history-taking and physical examination skills in undergraduate paediatric medicine. Medical Education, 32, 322-336.
Scheeler, M.C., McAfee, J.K., Ruhl, K.L. & Lee, D.L. (2006). Effects of corrective feedback delivered via wireless technology on preservice teacher performance and student behavior. Teacher Education and Special Education, 29(1), 12-25.
Smith, E. & Gorard, S. (2005). 'They don't give us our marks': The role of formative feedback in student progress. Assessment in Education, 12(1), 21-38.
Toothaker, L.E., & Miller, L. (1996). Introductory statistics for the behavioral sciences (2nd ed.). Pacific Grove, CA: Brooks/Cole Publishing Company.
These references have been extracted automatically and may have some errors. If you see a mistake in the references above, please contact info@learntechlib.org.