You are here: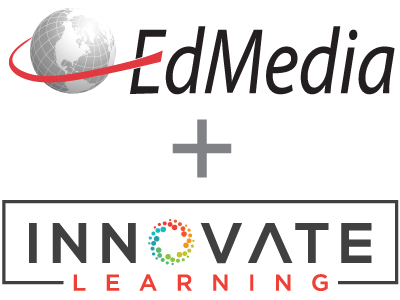 Battle of the Titans: Mario vs. MathBlaster
PROCEEDINGS
Katrin Becker, University of Calgary, Canada
EdMedia + Innovate Learning, in Vancouver, Canada ISBN 978-1-880094-62-4 Publisher: Association for the Advancement of Computing in Education (AACE), Waynesville, NC
Abstract
One way to understand how a particular medium can be used effectively in education is to study its outstanding examples, regardless of their original purpose. The argument can be made that many of the most successful commercial games already embody sound pedagogy in their designs even if that incorporation was not deliberate. The following paper will examine two games: one a commercial and critical success and the other designed deliberately as an educational game. The analysis seeks to answer the two questions: What do players need to learn in order to win the game?, and How does the game support that learning? A comparative analysis of both games reveals that although they are very similar in genre and type, there are several design lessons that can be learned from the commercially successful game.
Citation
Becker, K. (2007). Battle of the Titans: Mario vs. MathBlaster. In C. Montgomerie & J. Seale (Eds.), Proceedings of ED-MEDIA 2007--World Conference on Educational Multimedia, Hypermedia & Telecommunications (pp. 2707-2716). Vancouver, Canada: Association for the Advancement of Computing in Education (AACE). Retrieved July 20, 2019 from https://www.learntechlib.org/primary/p/25753/.
Keywords
References
View References & Citations Map
Aldrich, C. (2004). Simulations and the Future of Learning: An Innovative (and Perhaps Revolutionary) Approach to e-Learning (Hardcover ed.). San Fransisco, CA: John Wiley& Sons, Ltd.
Becker, K. (2006). Pedagogy in Commercial VideoGames. In D. Gibson, C. Aldrich& M. Prensky (Eds.), Games and Simulations in Online Learning: Research and Development Frameworks: dea Group Inc.
Crawford, D. (2004). Forum: No Scientific Discipline Was Ever Built on a Myth. Communications of the ACM, 47(9), 11-13.
De Castell, S., & Jenson, J. (2005). Videogames and Digital GamePlay— The NewField of Educational Game Studies. Orbit, 35.
Dobson, J. (2006). Survey: 'Word Of Mouth' Most Important For Game Buyers [Electronic Version]. Gamasutra, 2006. Retrieved Nov. 14 2006 from http://www.mi6conference.co M/Magid_MI6.pdf.
Egenfeldt-Nielsen, S. (2005). Beyond Eductainment: Exploring the Educational Potentia of Computer Games. Unpublished PhD, IT University Copenhagen, Copenhagen.
ESA. (2006). Essential Facts About the Computer and VideoGame Industry: 2006 Sales, Demographics, and Usage. Retrieved Jun 25 2006, 2005, from http://www.theesa.com/archives/files/Essential%20Facts%202006.pdf Gee, J.P. (2003). What videogames have to teach us about learning and literacy (1st ed.). New York: Palgrave Macmillan.
Gee, J.P. (2005). What Would a State of the Art Instructional VideoGame Look Like? Innovate, Journal of Online Education, 1(6).
MathBlaster Main Page. (2005). Retrieved Sept 01, 2006, from http://www.mathblaster.com/default.aspx Civilization III Meier, S. (Designer) [Game] Firaxis (Developer) (2001) [Computer Game] [Windows] Published by Infogrames.
Peters, R.S. (1966). Criteria of Education. In Ethics and Education: Allen and Unwin.
Prensky, M. (2006). Don't Bother Me Mom I'm Learning! : Continuum
Rieber, L.P., Davis, J., Matzko, M., & Grant, M. (2001). Children as multimedia critics: Middle school students' motivation for and critical analysis of educational multimedia designed by other children. Paper presented at the What We Know and How We Know It, Seattle, WA, April 10-14, 2001.
Sallee, M.R. (2006). New Super Mario Bros. Game Guide. Retrieved Sept 13 2006.
Skelley, J. (2005). MathBlaster– Master the Basics Documentation [CD Documantation]: Knowledge Adventure, Inc.
These references have been extracted automatically and may have some errors. Signed in users can suggest corrections to these mistakes.
Suggest Corrections to References