You are here: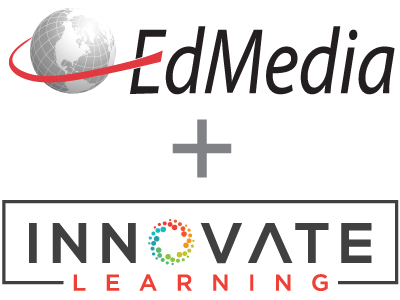 The multivariate nature of agentic instructional design: Self as moral actor
PROCEEDINGS
Katy Campbell, University of Alberta, Canada ; Rick Schwier, University of Saskatchewan, Canada ; Richard Kenny, Athabasca University, Canada
EdMedia + Innovate Learning, in Vancouver, Canada ISBN 978-1-880094-62-4 Publisher: Association for the Advancement of Computing in Education (AACE), Waynesville, NC
Abstract
This paper presents the results of three years of exploratory work culminating in an emerging, descriptive "agentic model of practice" as an interpretive lens on instructional designers' daily practice in universities and four-year colleges. We present the tories of twenty instructional designers in higher education who tell of struggle for personal and institutional identity, authority, and agency in higher education contexts, portraying designers as active, moral, political and influential in activating change. We hope that by viewing the stories of instructional designers through the macro lens of narrative, we can better illustrate the scope of agency and community that instructional designers practice each day in relationship with faculty clients, and implications for education and practice of both designers and instructors.
Citation
Campbell, K., Schwier, R. & Kenny, R. (2007). The multivariate nature of agentic instructional design: Self as moral actor. In C. Montgomerie & J. Seale (Eds.), Proceedings of ED-MEDIA 2007--World Conference on Educational Multimedia, Hypermedia & Telecommunications (pp. 15-21). Vancouver, Canada: Association for the Advancement of Computing in Education (AACE). Retrieved February 22, 2020 from https://www.learntechlib.org/primary/p/25352/.
References
View References & Citations Map
Boyle, J. (1998). Anachronism of the moral sentiments? Integrity, post-modernism and justices. Paper delivered at the Yale University, Whitney Humanities Center, Conference on Postmodernism/Postmodernity. Retrieved July 24, 2006 @ http://www.law.duke.edu/boylesite/pomo.htm
Britzman, D.P. (1991). Practice makes practice: A critical study of learning to teach. Albany, NY: SUNY Press. Carter, Vicki K. (2000). Virtual shades of pale: Educational technologies and the electronic "other". In Nelson M. Rodriguez and Leila E. Villaverde (Eds.), Dismantling white privilege: Pedagogy, politics and whiteness (pp. 25-400). New York: Peter Lang.
Christians, C.G. (2000). Ethics and politics in qualitative research. In N.K. Denzin & Y.S. Lincoln (Eds.), Handbook of qualitative research (2nd ed.) (pp 133-155). London: Sage
Connelly, F.M. & Clandinin, D.J. (1990). Stories of experience and narrative inquiry. Educational Researcher, 19(5), 2-14.
Cox, S. (2003). Practices and academic preparation of instructional designers. Unpublished master's thesis, Brigham Young University, Provo, UT.
Dick, W. (1996). The Dick and Carey Model: Will it survive the decade? Educational Technology Research and Development, 44(3), 55-63.
Ellis, C., & Bochner, A.P. (2001). Autoethnography, personal narrative, reflexivity: Researcher as subject. In N.K. Denzin and Y.S. Lincoln (Eds.), Handbook of qualitative research (2nd ed, (pp. 733-768). New York: Sage Publications.
Francis, B. (1999). Modernist reductionism or post-structuralist relativism: Can we move on? An evaluation of the arguments in relation to feminist educational research. Gender& Education, 11(4).
Garrison, D.R. (1993). A cognitivist constructivist view of distance education: An analysis of teaching-learning assumptions. Distance Education, 14(2), 199-211.
Goodson, I. (1995, April). Storying the self: Life politics and the study of the teacher's life and work. Paper presented at the annual meeting of the American Educational Research Association, San Francisco, CA.
Kugelmass, J.W. (2000). Subjective experience and the preparation of activist teachers: Confronting the mean old snapping turtle and the great big bear. Teaching and Teacher Education, 16, 179-194.
Merrill, M.D. (2002). First principles of instruction. Educational Technology, Research and Development, 50(3), 43-60.
Mezirow, J. (2000). Learning to think like an adult: Core concepts of transformation theory. In J. Mezirow (Ed.). Learning as transformation: Critical perspectives on a theory in progress (pp. 3-34). San Francisco: Jossey-Bass.
Rowland, G. (1992). What do instructional designers actually do? An initial investigation of expert practice. Performance Improvement Quarterly, 5(2), 65-86.
Tajfel, H. And Turner, J.C. (1986). The social identity theory of inter-group behavior. In S. Worchel and L.W. Austin (eds.), Psychology of Intergroup Relations. Chigago: NelsonHall.
Turner, J.C. (1982). Towards a cognitive redefinition of the social group. In H. Tajfel (ed.), Social Identity and Intergroup Relations. Cambridge: Cambridge University Press.
Visscher-Voerman, I., & Gustafson, K.L. (2004). Paradigms in the theory and practice of education and training design. Educational Technology Research and Development, 52(2), 69-89.
Walmsley, C.J. (2004). Social representations and the study of professional practice. International Journal of Qualitative Methods, 3(4), Article 4. Retrieved August 22, 2006 from http://www.ualberta.ca/~iiqm/backissues/3_4/pdf/walmsley.pdf Willis, J. (1998, May/June). Alternative instructional design paradigms: What's worth discussing and what isn't? Educational Technology, 38(3), 5-16.
These references have been extracted automatically and may have some errors. Signed in users can suggest corrections to these mistakes.
Suggest Corrections to References