You are here: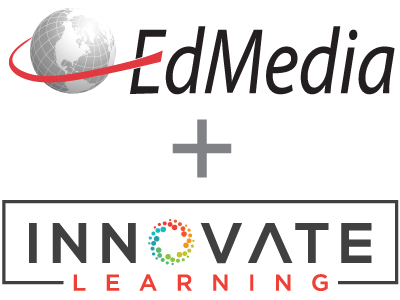 Understanding, Confidence, Perceptions, Constraints, and Affordances within a Case-Based Multimedia Environment
PROCEEDINGS
EdMedia + Innovate Learning, in Orlando, FL USA ISBN 978-1-880094-60-0 Publisher: Association for the Advancement of Computing in Education (AACE), Waynesville, NC
Abstract
In this study, we examine the constraints, affordances, motivation and understanding that occur within a multimedia-learning environment. As part of their biology courses, fifty-seven university students from the U.S. and Africa viewed video cases about African or American individuals who were infected with HIV, and collected Internet research about HIV/AIDS. They then used a simulation to test for the presence of HIV in blood samples, created web posters synthesizing this data, and conferenced electronically either with classmates or with international students about their web posters. In spite of technical problems, U.S. students had significant pre-post gains in conceptual understanding of HIV/AIDS, but the African students did not. Results from focus group interviews suggested that cross-cultural Internet conferencing changed students' perspectives and made HIV/AIDS more relevant to their lives. Students reported that the videoclips, simulation, web posters and conferencing enhanced both their motivation and understanding.
Citation
Foster, A., Manokore, V., Phillips, M., Lundeberg, M., Gwekwerere, Y., Bergland, M. & Klyczek, K. (2006). Understanding, Confidence, Perceptions, Constraints, and Affordances within a Case-Based Multimedia Environment. In E. Pearson & P. Bohman (Eds.), Proceedings of ED-MEDIA 2006--World Conference on Educational Multimedia, Hypermedia & Telecommunications (pp. 2533-2540). Orlando, FL USA: Association for the Advancement of Computing in Education (AACE). Retrieved May 21, 2019 from https://www.learntechlib.org/primary/p/23365/.
Keywords
References
View References & Citations Map
BBCNews. (2005). HIV teens 'taking more sex risks'. Retrieved 02/27/2005, 2005, from http://news.bbc.co.uk/go/pr/fr/ DASHDASH
Blumenfled, P.C., Soloway, E., Marx, R.W., Krajcik, J.S., Guzdial, M. & Palincsar, A. (1991). Motivating project-based learning: Sustaining the doing, supporting the learning. Educational Psychologist, 26, 369-398.
Chambers, S.K., Haselhuhn, C., Andre, T., Mayberry, C., Wellington, S., Krafka, A., Volmer, J. & Berger, J. (1994). The acquisition of a scientific understanding of electricity: Hands-on versus computer simulation experience; conceptual change versus didactic text. Paper presented at the American Educational Research Association Conference, New Orleans, April.
Kaiser Family Foundation. (2004). Assessing public education programming on HIV/AIDS: A national survey of african americans. Washington, DC.
Fox, M. (2005). Scientist examine possible new HIV strain in NY. Retrieved 02/14/2005, 2005, from http://today.reuters.com/news/newsChannel.aspx?type=healthNews
Herek, G.M., Gillis, J.R., Glunt, E.K., Lewis, J., Welton, D., & Capitanio, J.P. (1998). Culturally sensitive AIDS educational videos for African American audiences: Effects of source, message, receiver, and context. American Journal of Community Psychology, 26(5), 705-743.
Kalichman, S.C. (1993). Culturally Tailored HIV-AIDS Risk-Reduction Messages Targeted to African-American Urban Women: Impact on Risk Sensitization and Risk Reduction. Journal of Consulting and Clinical Psychology, 61(2), 291-295.
Lundeberg, M.A., Bergland, M., Klyczek, K., Mogen, K., Johnson, D., & Harmes, N. (1999). Increasing interest, confidence and understanding of ethical issues in science through case-based instructional technology. Educational Resources Information Center (ERIC) Clearinghouse on Assessment and Evaluation, document #TM029926.
Lundeberg, M.A., Fox, P.W., Brown, A. & Elbedour, S. (2000). Cultural influences on confidence: Country, and gender. Journal of Educational Psychology, 92,152-159.
Lundeberg, M.A. & Moch, S. (1995). The influence of social interaction on cognition: Connected learning in science. Journal of Higher Education, 66 (3), 310-335.
Lundeberg, M., Mogen, K., Bergland, M., Klyczek, K., Johnson, D., & MacDonald, E. (2002). Case it or Else! Fostering ethical awareness about human genetics. Journal of College Science Teaching, 32(1), 64-69.
Norman, G.R. & Schmidt, H.G. (1992). The psychological basis of problem-based learning: A review of the evidence. Academic Medicine, 67, (9), 557-565.
Rochlin, J.T., & Weislogel, L.F. (1990). The development of a questionnaire to survey college students' misconceptions about the spread and prevention of AIDS. Eric Digest, Nova University.
Weller, J.M. (2004). Simulation in undergraduate medical education: Bridging the gap between theory and practice. Medical Education, 38, 32-38.
Windschitl, M. (2000). Supporting the development of science inquiry skills with special classes of software. Educational Technology and Research Development, 48(2), 81-95.
Zhang, J., Chen, Q & Reid, D.J. (2002). Simulation-based scientific discovery learning: a research on the effects of experimental support and learners' reasoning ability.
These references have been extracted automatically and may have some errors. Signed in users can suggest corrections to these mistakes.
Suggest Corrections to References