You are here: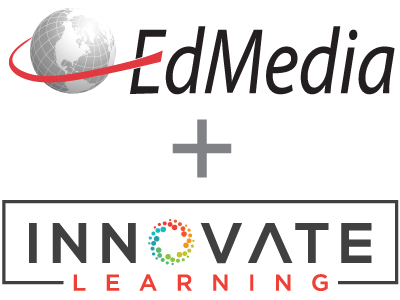 Scaffolding: some unplanned consequences of addressing student satisfaction
PROCEEDINGS
EdMedia + Innovate Learning, in Montreal, Canada ISBN 978-1-880094-56-3 Publisher: Association for the Advancement of Computing in Education (AACE), Waynesville, NC
Abstract
This paper reports an on going study aimed at enhancing the learning quality of undergraduate courses through the application of quality instructional practices derived from the literature. Earlier stages of the study involved developing authentic assessment activities, authentic learning activities and fostering links with institution policies. This third stage explores the inclusion of scaffolding in course design and the influence this has on student satisfaction with the learning experience and rate of success. Measures indicated that students valued the changes, but the researchers did not expect to find a large but 'hidden' block of repeaters. Also some students seemed to take the extra information provided about the course into consideration when they considered withdrawing without academic penalty, rather than risking failure.
Citation
Clarkson, B. & Brook, C. (2005). Scaffolding: some unplanned consequences of addressing student satisfaction. In P. Kommers & G. Richards (Eds.), Proceedings of ED-MEDIA 2005--World Conference on Educational Multimedia, Hypermedia & Telecommunications (pp. 2407-2414). Montreal, Canada: Association for the Advancement of Computing in Education (AACE). Retrieved January 17, 2020 from https://www.learntechlib.org/primary/p/20435/.
Keywords
References
View References & Citations Map
Benbunan-Fich, R. (1997). Effects of Computer-Mediated Communication Systems on Learning, Performance and Satisfaction: A Comparison of Groups and Individuals Solving Ethical Case Scenarios. Unpublished Dissertation, Rutgers University-NJIT.
Bruner, J. (1984). Vygotsky's zone of proximal development: the hidden agenda. In B. Rogoff, & Wertsh, J. (Ed.), Children's learning in the 'zone of proximal development'. San Francisco: Jossey-Bass.
Bruner, J. (2001). Constructivist Theory. Retrieved May 10, 2001, from http://tip.psychology.org/bruner.html
Burns, R.B. (1996). Introduction To Research Methods. South Melbourne, Australia: Addison Wesley Longman Australia Pty. Limited.
Clarkson, B., & Brook, C. (2003). Whose standards?: Asking students to generate the marking key in a multimedia unit. Paper presented at the Ed-Media 2003-World Conference on Educational Multimedia, Hypermedia& Telecommunications, Hawaii.
Clarkson, B., & Brook, C. (2004). A Focus on Graduate Attributes: aligning policy, practice and learning in an undergraduate multimedia subject. Paper presented at Ed-Media 2004, Lugano Switzerland.
Glassman, M. (2001). Dewy and Vygotsky; society experience and inquiry in education practice. Educational Researcher, 30(4), 3-14.
Hiltz, S.R. (1990). Evaluating the virtual classroom. In L.M. Harasim (Ed.), Online education: Perspectives on a new environment (pp. 133-183). New York: Praeger.
Johnson, W.D. (1991). Student-student interaction: The neglected variable in education. Educational Research, 10 (1), 5-10.
Jonassen, D., Davidson, M., Collins, M., Campbell, J., & Haag, B.B. (1995). Constructivism and Computer Mediated Communication in Distance Education. The American Journal of Distance Education, 9 (2), 7-26.
Laurillard, D. (1997). Rethinking university teaching a framework for effective use of educational technology. New York: Routledge.
Merriam, B.S. (1998). Qualitative Research and Case Study Applications in Education. San Francisco: Jossey-Bass.
Patton, M.Q. (1990). Qualitative Evaluation and Research Methods. Newbery Park, California: SAGE Publications, Inc.
Reeves, T. (1999). A Research Agenda for Interactive Learning in the New MelleMillenniumnium. Retrieved July, 29, 2001, from http://it.coe.uga.edu/~treeves/EM99Key.html
Reeves, T. (2000). Enhancing the worth of instructional technology research through 'design experiments" and other development research strategies. Paper presented at the International Perspectives on Instructional Technology Research for the 21st Century, New Orleans, LA, USA.
Roehler, L.R., & Cantlon, D.J. (1997). Scaffolding: A Powerful Tool in Social Contructivist Classrooms. In K. Hogan, and Pressley, Michael (Ed.), Scaffolding Student Learning. Massachusetts: Brookline Books.
Slavin, R.E. (1990). Cooperative Learning Theory, Research and Practice. Needham Heights, Massachusetts: Allyn and Bacon.
Stokes, D.E. (1994). Completing the Bush Model: Pasteur's Quadrant. Retrieved October 9, 2002, from http://www.cspo.org/products/conferences/bush/Stokes.pdf Stokes, D.E. (1997). Pastuer's quadrant: Basic science and technological innovation. Washington, DC: Brookings institution Press.
Strauss, A.L. (1987). Qualitative analysis for social scientists. New York: Cambridge University Press.
Vygotsky, L.S. (1978). Mind in society: The development of higher psychological processes (M. Cole, V. JohnSteiner, S. Scribner & E. Souberman, Trans.). Cambridge: MA: Harvard University Press.
Willig, C. (2001). Introducing qualitative research in psychology adventures in theory and method. Buckingham: Open University Press.
These references have been extracted automatically and may have some errors. Signed in users can suggest corrections to these mistakes.
Suggest Corrections to References