You are here: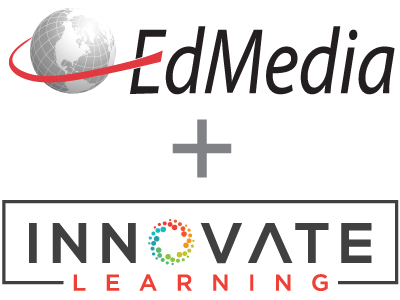 Cultural Visual Interface Design
PROCEEDINGS
Irina Kondratova, Ilia Goldfarb, National Research Council Institute for Information Technology e-Business, Canada
EdMedia + Innovate Learning, in Montreal, Canada ISBN 978-1-880094-56-3 Publisher: Association for the Advancement of Computing in Education (AACE), Waynesville, NC
Abstract
In our paper a research study that focuses on the identification, harvesting and analysis of the culture-specific visual web interface design elements is discussed. A new approach to user interface development that utilises a cultural "look and feel" tool is presented. The tool is based on the analysis of the data collected by the Web crawler that allows for automated "harvesting" of visual elements of web design for several thousands of Internet domains for several countries. The cultural "look and feel" interface design tool could be used to help Web development teams quickly produce the first draft of the culturally appropriate, "look and feel" user interface design for a particular culture or country. This user interface prototyping tool would be especially useful for SMEs that want to develop e-business applications for international markets, but frequently do not have in-house internationalization/localization expertise or the budget for hiring a professional localization company.
Citation
Kondratova, I. & Goldfarb, I. (2005). Cultural Visual Interface Design. In P. Kommers & G. Richards (Eds.), Proceedings of ED-MEDIA 2005--World Conference on Educational Multimedia, Hypermedia & Telecommunications (pp. 1255-1262). Montreal, Canada: Association for the Advancement of Computing in Education (AACE). Retrieved March 24, 2023 from https://www.learntechlib.org/primary/p/20252/.
Keywords
References
View References & Citations Map
Ackerman, S. (2002). Mapping user interface design to culture dimensions. Proceedings of the International Workshop on Internationalisation of Products and Systems, Austin, Texas, July 2002.
Barber, W. And Badre, A.N. (1998). Culturability: The merging of culture and usability. In 4th Conference on Human Factors and the Web: Baskin, Ridge, New Jersey.
Badre, A. (2000). The Effects of Cross Cultural Interface Design Orientation on WorldWide Web User Performance. GVU Tech Reports, http://www.cc.gatech.edu/gvu/reports/2001/
Barron, A.E. & Rickerman, C. (2003). Going Global. Designing e-Learning for an International audience, in the Proceedings of the ASTD TechKnowledge® 2003 conference, http://www1.astd.org/tk03/session_handouts/
Becker, S.A. (2002). An Exploratory study on Web usability and the internationalization of USe-businesses. Journal of Electronic Commerce Research, Vol. 3, No. 4: 265-278.
Cabarga, L. (2001). The Designer's Guide to Global Color Combinations. 750 color formulas in CMYK and RGB from around the word, HOW Design Books, an imprint of F & W Publications, Inc., Cincinnati, Ohio. Cyr, D. And H. Trevor-Smith (2004). Localization of Web Design: An Empirical Comparison of German, Japanese, and U.S. Website Characteristics. Journal of the American Society for Information Science and Technology, 55(13): 1-10.
Evers, V. And Day, D. (1997). The role of Culture in Interface Acceptance. In S. Howard, J. Hammond and G. Lindegaard (Ed), Human Computer Interaction, Interact'97. Chapman and Hall, London.
Fernandes, T. (1995). Global Interface Design. Academic Press.
Fitzgerald, W. (2004). Models for cross cultural communications for cross-cultural website design. NRC/ERB-1108. April 6, 2004. 11 pages. NRC Publication Number: NRC 46563. Http://iit-iti.nrc-cnrc.gc.ca/publications/nrc-46563_e.html.
Fogg, B.J. (2002). Persuasive technology. Morgan Kaufmann Publishers.
Ford, G. And Gelderblom, H. (2003). The effects of culture on performance achieved through the use of human-computer interaction. In the Proceedings of the 2003 annual research conference of the South African Institute of Computer Scientists and Information Technologists on Enablement through technology (SAICSIT 2003), (2003), South African Institute for Computer Scientists and Information Technologists, 218-230.
Goldfarb, I. (2004). The Art of Multimedia in Education, Graduate studies thesis, Faculty of Education, University of New Brunswick, Fredericton, New Brunswick, Canada, May 2004.
Goldfarb, I. And Kondratova, I. (2002). Cross-Cultural Internet Based Resource for Teaching Democracy. Proceedings of the International Conference on Computers in Education (ICCE 2002) Eds. Kinshuk, R. Lewis, K. Akahori, R. Kemp, T. Okamoto, L. Henderson, and C.H. Lee, IEEE Computer Society. December 3-6, 2002. Pp. 1174-1178. NRC 44937.
Goldfarb, I., Kondratova, I. (2004). "Look and Feel" Interface Design Tool for Educational Multimedia Courseware, Proceedings of the EDMedia 2004-World Conference on Educational Multimedia, Hypermedia and Telecommunications. Lugano, Switzerland. June 21-26, 2004. Pp. 1779-1784. NRC 47153.
Hall, E. And Hall, M.R. (1990). Understanding Cultural Differences. Intercultural Press, Yarmouth, Maine, 1990.
Hornby, G., Goulding, P. And Poon, S. (2002). Perceptions of export barriers and cultural issues: the SME e-commerce experience. Journal of Electronic Commerce Research, Vol. 3, No. 4: 213-226.
Jagne, J. (2004). Integrating cultural and social factors of the shopping metaphor, in the context of indigenous users, into eCommerce interface design, Technical Report: IDC-T R-2004-004, January 2004. Interaction Design Centre, School of Computing Science, Middlesex University. Online. Http://www.cs.mdx.ac.uk/research/PhDArea/research_students/Jainaba/IDC DASHDASH
Juric, R., Kim, I. And Kuljis, J. (2003). Cross Cultural Web Design: An experience of developing UK and Korean Cultural markers, Proceedings of the 25th International Conference Information Technology Interfaces ITI 2003, June 16-19, 2003, Cavtat, Croatia, 309-313.
Kobayashi, S. (1991). Color Image Scale, Kodansha International.
Marcus, A. And Gould, E.W. (2000). Cultural dimensions and global Web user interface design: What? So what? Now what? Proceedings of the 16th Conference on Human Factors and the Web, Austin, Texas, June 19, 2000.
McLoughlin, C. (1999). Culturally inclusive learning on the web. Teaching and Learning Forum 99. Online. Http://lsn.curtin.edu.au/tlf/tlf1999/mcloughlin.html.
Pfremmer, R. (2004). Content Design Considerations for Localizing E-learning Projects. MultiLingual computing. Online. Http://www.multilingual.com.
Priutt-Mentle, D. (2003). Cultural Dimensions of Multimedia Design for Instruction. The National Educational Computing Conference, June 30, 2003, Seattle, USA.
Seufert, S. (2002). Cultural Perspectives. In Adelsgerger, H.H.; Collis, B., Pawlowski, J.M. (Eds): Handbook of Information Technologies for Education and Training, Berlin: Springer.
Sheridan, E.F. (2001). Cross-cultural website design: Considerations for developing and strategies for validating locale appropriate on-line content. MultiLingual computing, No. 43 Volume 12 Issue 7. Online. Http://www.multilingual.com.
Simon, S.J. (2001). The impact of culture and gender on websites: An empirical study. ACM SIGMIS Database. New York: ACM. 32, (1): 18-37.
Smith, A., Dunckley, L., French, T., Minocha, S. And Chang, Y. (2004). A process model for developing usable cross-cultural websites. Interacting with Computers, 16 (1): 69-91.
Smith, A., French, T., Chang, Y. & McNeill, M. (2001). ECulture: A comparative study of eFinance website usability for Chinese and British users. Designing for global markets. Conference (6th. 2001). Proceedings of the third international workshop on internationalization of products and systems. Edited by D. Day& L. Duckley. Buckinghamshire: The Open University, 87100.
Sun, H. (2001). Building a culturally-competent corporate website: An exploratory study of cultural markers in multilingual web design. ACM Special Interest Group for Design of Communications. Proceedings of the 19th annual international conference on Computer documentation. New York: ACM Press, 95-102
Syarief, A., Giard, J.R., Detrie, T., Mcbeath, M.K. (2003). An Initial Cross-Cultural Survey of User Perception on Web Icon Design for Travel Websites, 6th Asian Design Conference, http://www.idemployee.id.tue.nl/G.W.M.rauterberg/ Conferences/CD_doNotOpen/ADC/final_paper/013.pdf.
Trompenaars, F. (1993). Riding the waves of culture: Understanding cultural diversity in business. London: Nicholas Brealey.
Sheppard, C. And Scholtz, J. (1999). The Effects of Cultural Markers on Website Use, 5th Conference on Human Factors and the Web, Gaithersburg, Maryland, June 1999.
US Department of Health and Human Services. (2004). Usability.gov: Usability basics. Online. Http://usability.gov/basics/index.html.
Will-Harris, D. (1990). TypeStyle: How to Choose and Use Type on a Personal Computer. Berkeley: Peachpit Press, Inc.
These references have been extracted automatically and may have some errors. Signed in users can suggest corrections to these mistakes.
Suggest Corrections to References