You are here: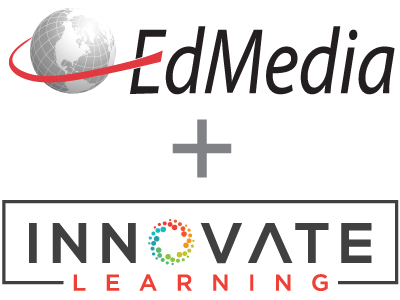 Identifying Strategies for Teaching Computational Thinking by Problem Solving and Self-Awareness
PROCEEDING
Li Xu, University of Arizona South, United States
EdMedia + Innovate Learning, in Amsterdam, Netherlands Publisher: Association for the Advancement of Computing in Education (AACE), Waynesville, NC
Abstract
Computational Thinking (CT) has become a popular subject since Jeannette Wing (2006) proposed that everyone would benefit from learning CT as a fundamental skill (Wing, 2006). Nevertheless, there is little agreement on what are the effective strategies for promoting and teaching CT. This paper examines what and how we have taught CT explicitly online, and summarizes five teaching strategies that we exploited to support learners to develop CT skills. In particular, our teaching strategies focus on two aspects: 1) Practice CT skills by solving problems; and 2) explicitly guide learners to promote meta-cognitive awareness and conduct self-regulated learning on CT. We argue that the teaching strategies are effective to engage student learning and get students involved in learning activities to master CT skills. While analyzing the teaching strategies reflectively, we become informed to continually improve the course development in order to teach CT effectively in future.
Citation
Xu, L. (2018). Identifying Strategies for Teaching Computational Thinking by Problem Solving and Self-Awareness. In T. Bastiaens, J. Van Braak, M. Brown, L. Cantoni, M. Castro, R. Christensen, G. Davidson-Shivers, K. DePryck, M. Ebner, M. Fominykh, C. Fulford, S. Hatzipanagos, G. Knezek, K. Kreijns, G. Marks, E. Sointu, E. Korsgaard Sorensen, J. Viteli, J. Voogt, P. Weber, E. Weippl & O. Zawacki-Richter (Eds.), Proceedings of EdMedia: World Conference on Educational Media and Technology (pp. 2413-2418). Amsterdam, Netherlands: Association for the Advancement of Computing in Education (AACE). Retrieved September 23, 2019 from https://www.learntechlib.org/primary/p/185372/.
References
View References & Citations Map
Bean, J.C, & Weimer M. (2011). Engaging ideas: The professor's guide to integrating writing, critical thinking, and active learning in the classroom, 2nd Edition. Jossey-Bass.
Bono, E.D. (1992). Six thinking hats for schools. Hawker Brownlow.
Dewey, J. (1916). Democracy and Education. New York: Macmillan.
Hazzan, O. (2008). Reflections on teaching abstraction and other soft ideas. SIGCSE Bull. 40(2), 40-43.
Kramer, K. (2007). Is abstraction the key to computing? Commun. ACM, 50(4), 36-42.
Guthrie, J.T., & Humenick, N. (2004). Motivating students to read: Evidence for classroom practices that increase reading motivation and achievement. In McCardle, P. & Chhabra, V. (Eds.), The voice of evidence in reading research (pp. 329-354). Baltimore: Brookes.
Guzdial, M. (2008). Education: Paving the way for computational thinking. Communications of the ACM, 51(8), 25-27.
Lu, J.J., & Fletscher, G.H.L. (2009). Thinking About Computational Thinking. SIGSE'09, March 3–7. Chattanooga, Tennessee, USA
Selby, C., & Woollard, J. (2013). Computational thinking: the developing definition.
Voogt, J., Fisser, P., Good, J., Mishra, P., & Yadav, A. (2015). Computational thinking in compulsory education: Towards an agenda for research and practice. Education and Information Technologies, 20(4), 715-728.
Wing, J. (2006). Computational Thinking. Communications of the ACM, 49(3), 33-35.
Wing, J. (2011). Computational thinking: What and Why. Retrieved January 25, 2018, from http://www.cs.cmu.edu/link/research-notebook-computational-thinking-what-and-why
Zimmerman, B.J. (2000). Attaining self-regulation: A social cognitive perspective. In Boekaerts, M., Pintrich, P.R., & Zeidner, M. (Eds.), Handbook of self-regulation (pp. 13-39). SanDiego, CA: Academic Press.
Zimmerman, B.J., & Schunk, D.H. (2011). Self-regulated learning and performance: An introduction and overview. In B.J. Zimmerman and D.H. Schunk, editors, Handbook of Self-Regulation of Learning and Performance, chapter 1, pages 1-12. Taylor and Francis, New York.
These references have been extracted automatically and may have some errors. Signed in users can suggest corrections to these mistakes.
Suggest Corrections to References